SERUM is a social enterprise that provides hygiene supplies and economic empowerment to the underserved communities
Supplies to Empower the Rural, Urban-poor, and Marginalised, more commonly known as SERUM, was founded in April 2020 amidst the COVID-19 pandemic. Since its establishment, we have impacted over 24k beneficiaries, collaborated with notable brands including Village Grocer, and expand our leadership to improve the lives of others during this strange time.
We aim to empower the most vulnerable groups during this pandemic, where our scope of impact extends beyond COVID-19.
Providing hygiene supplies is one of our first step to empowering communities in need. We are constantly exploring creative ways in expanding our impact into different forms such as economic and educational impacts.

We exchange value to amplify the impact on the community regardless of the scale of any organization!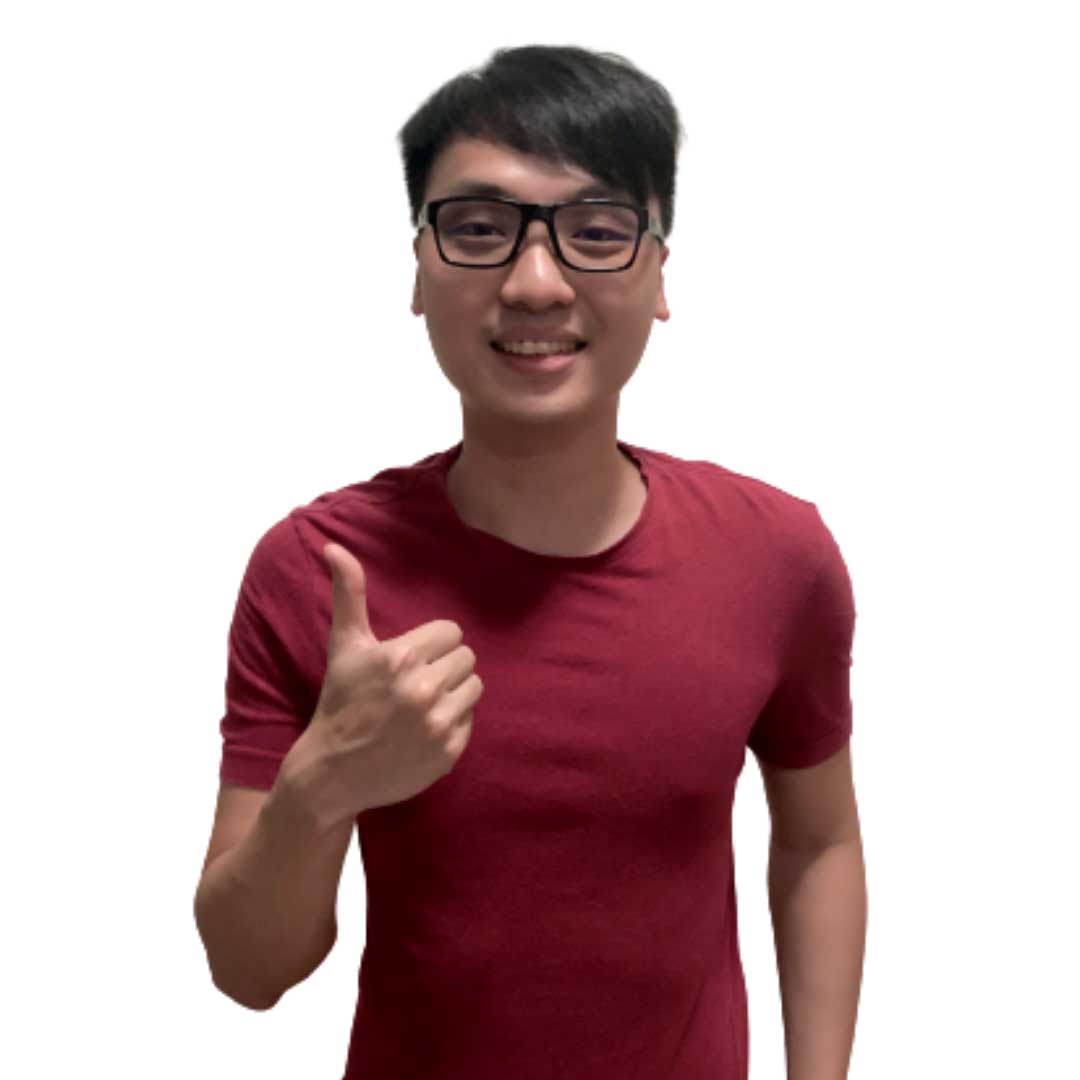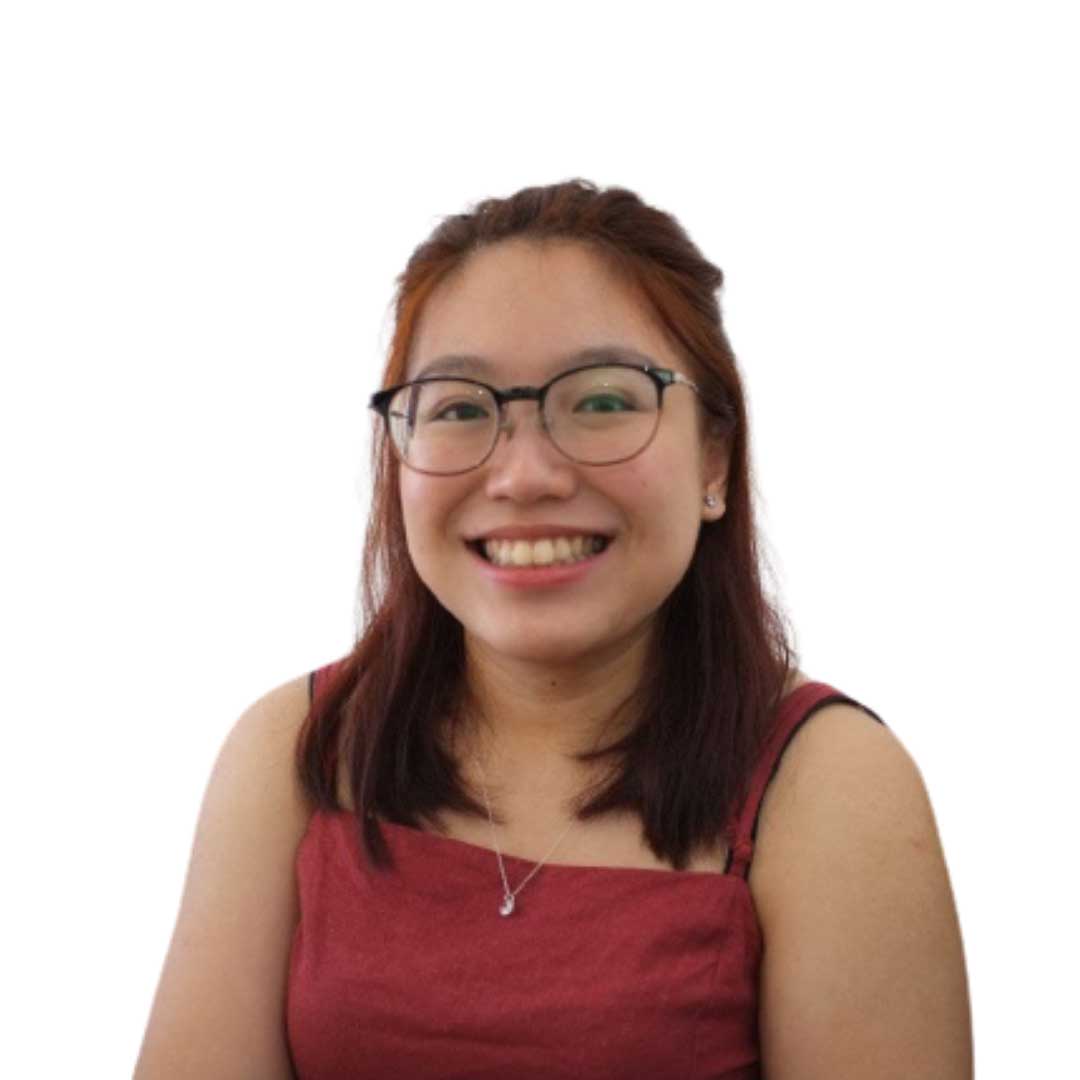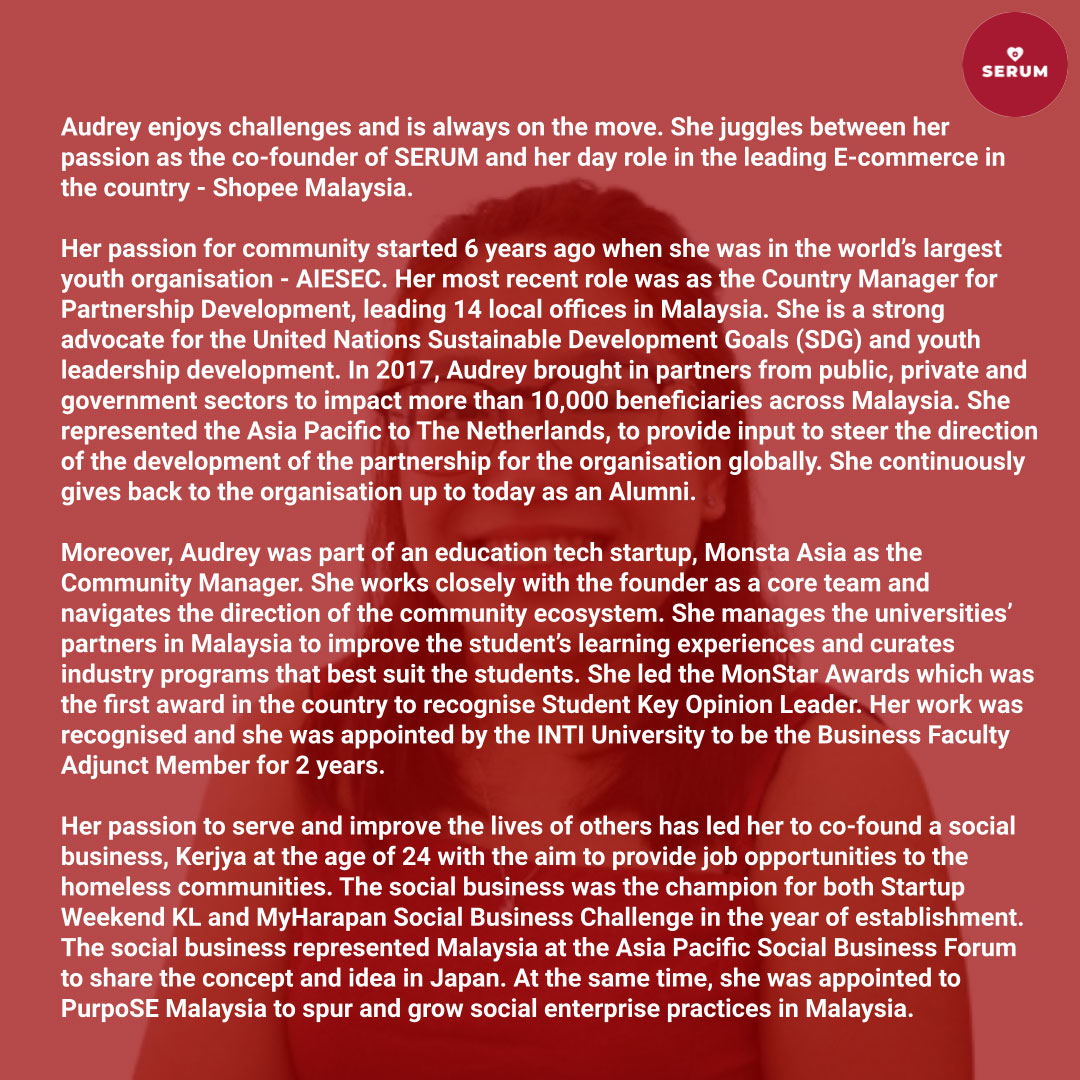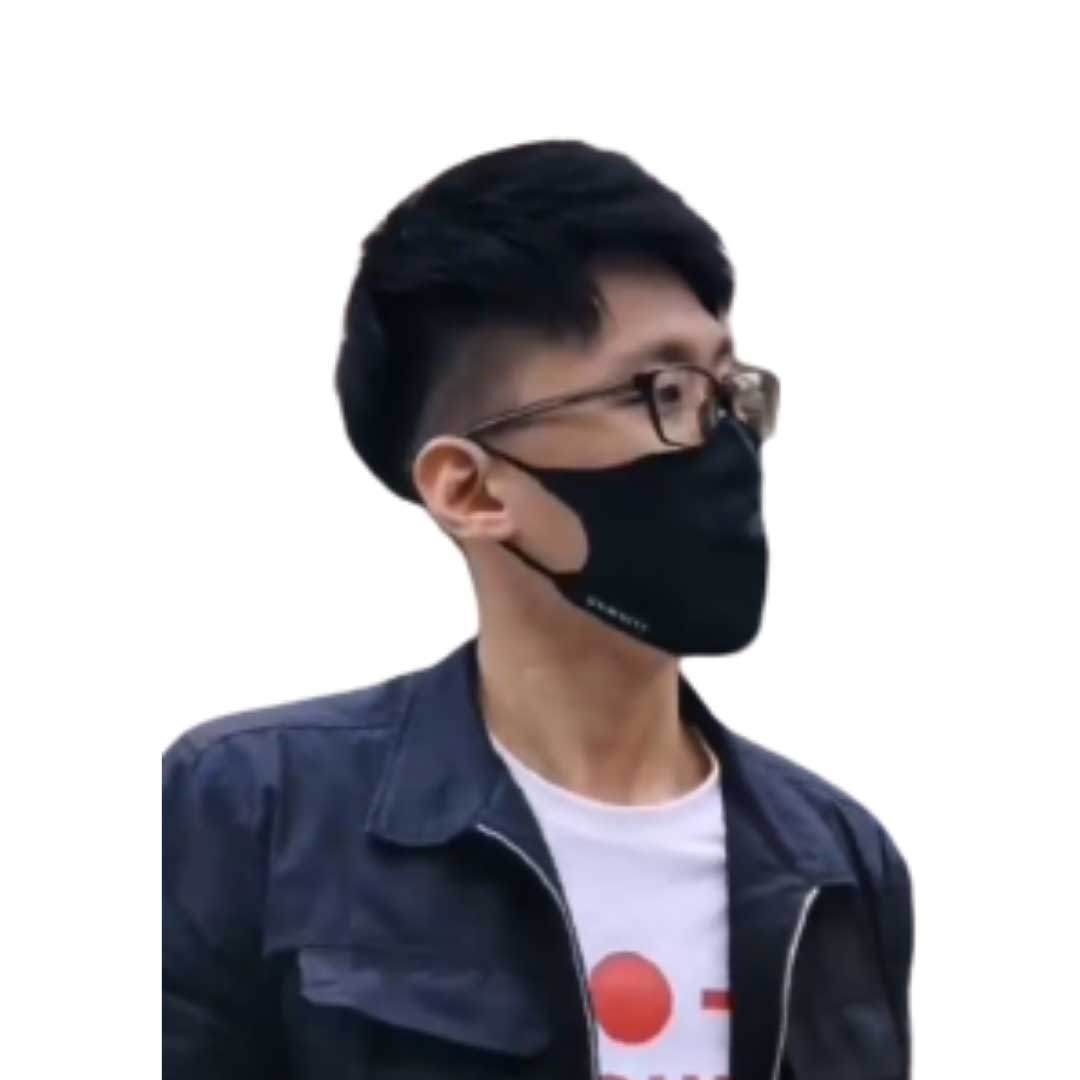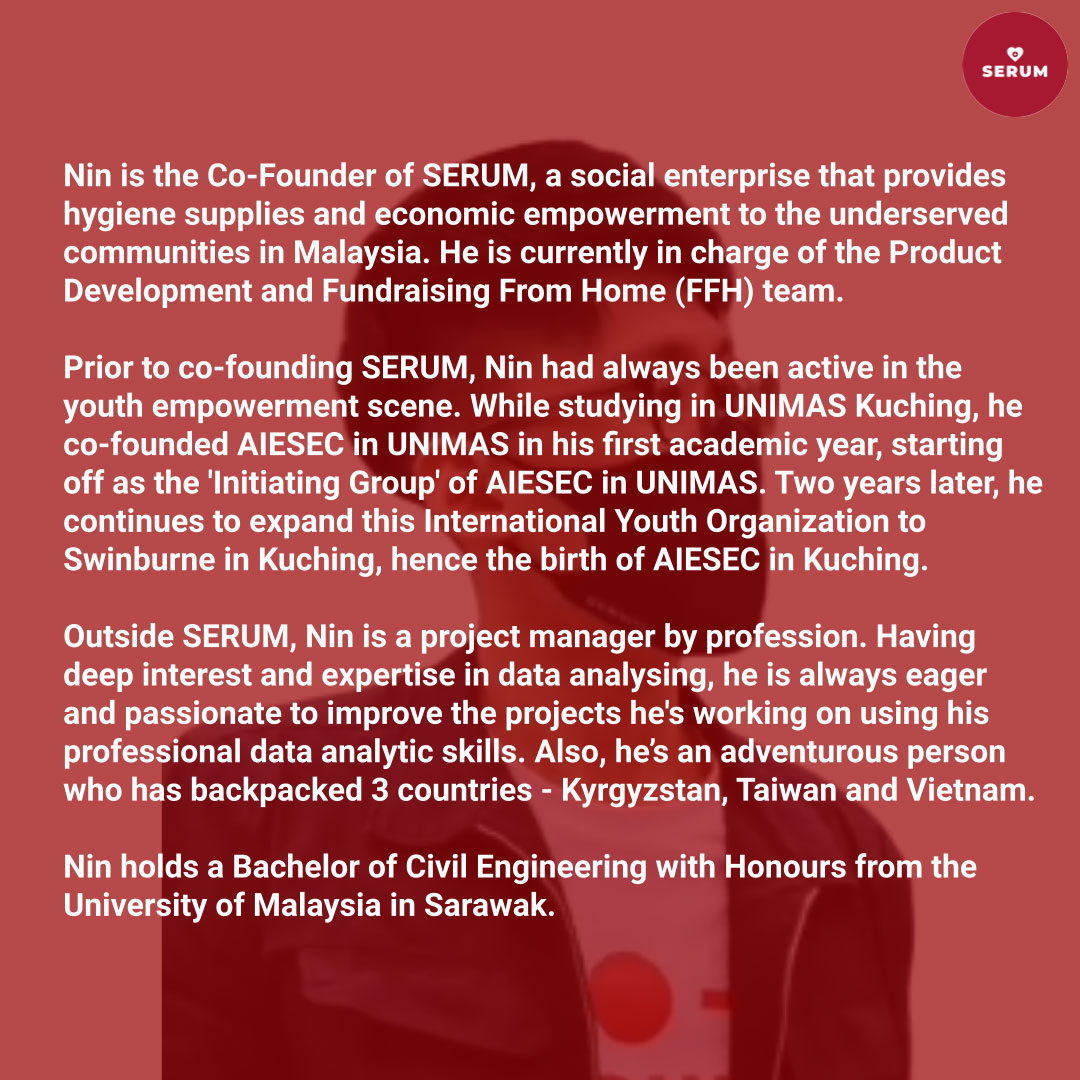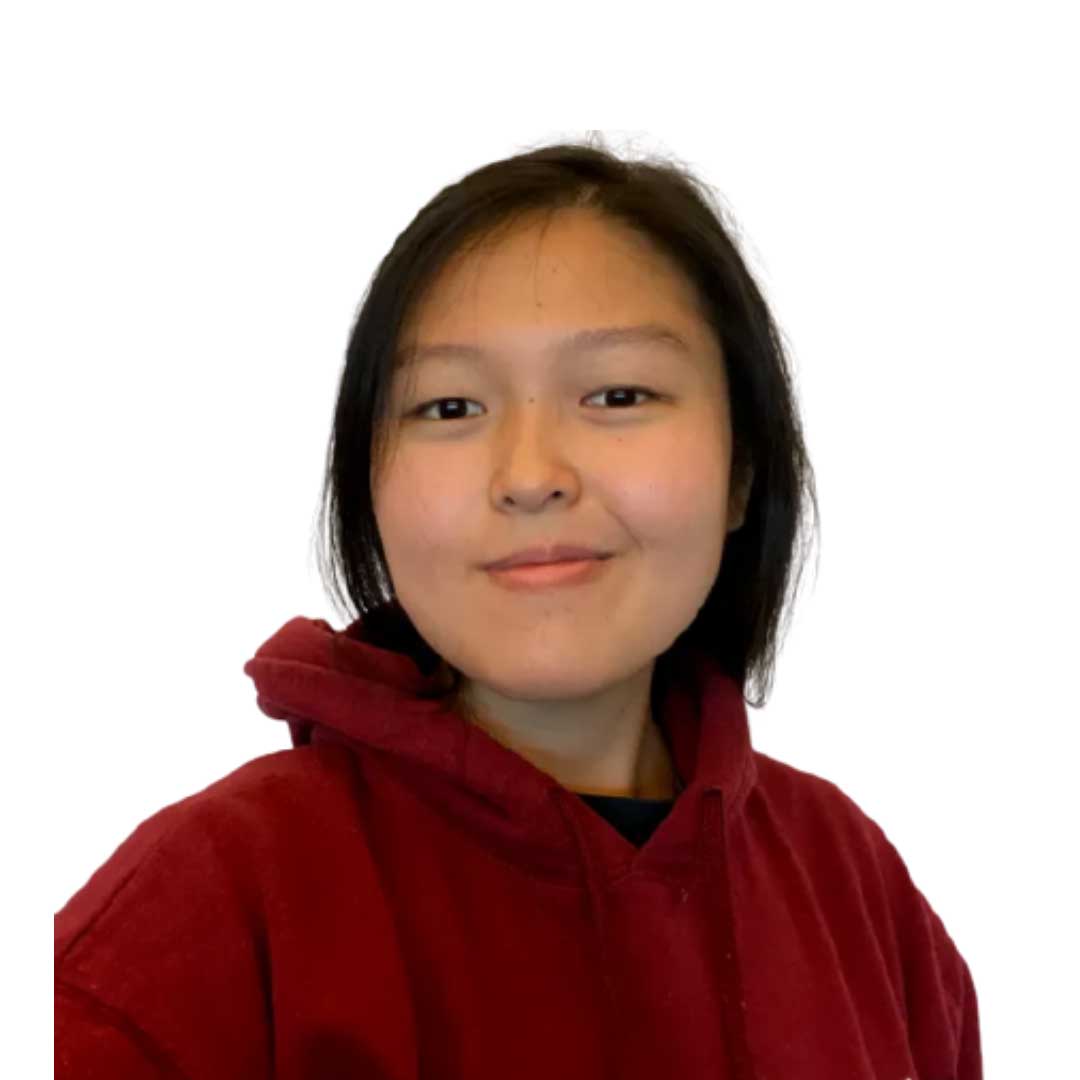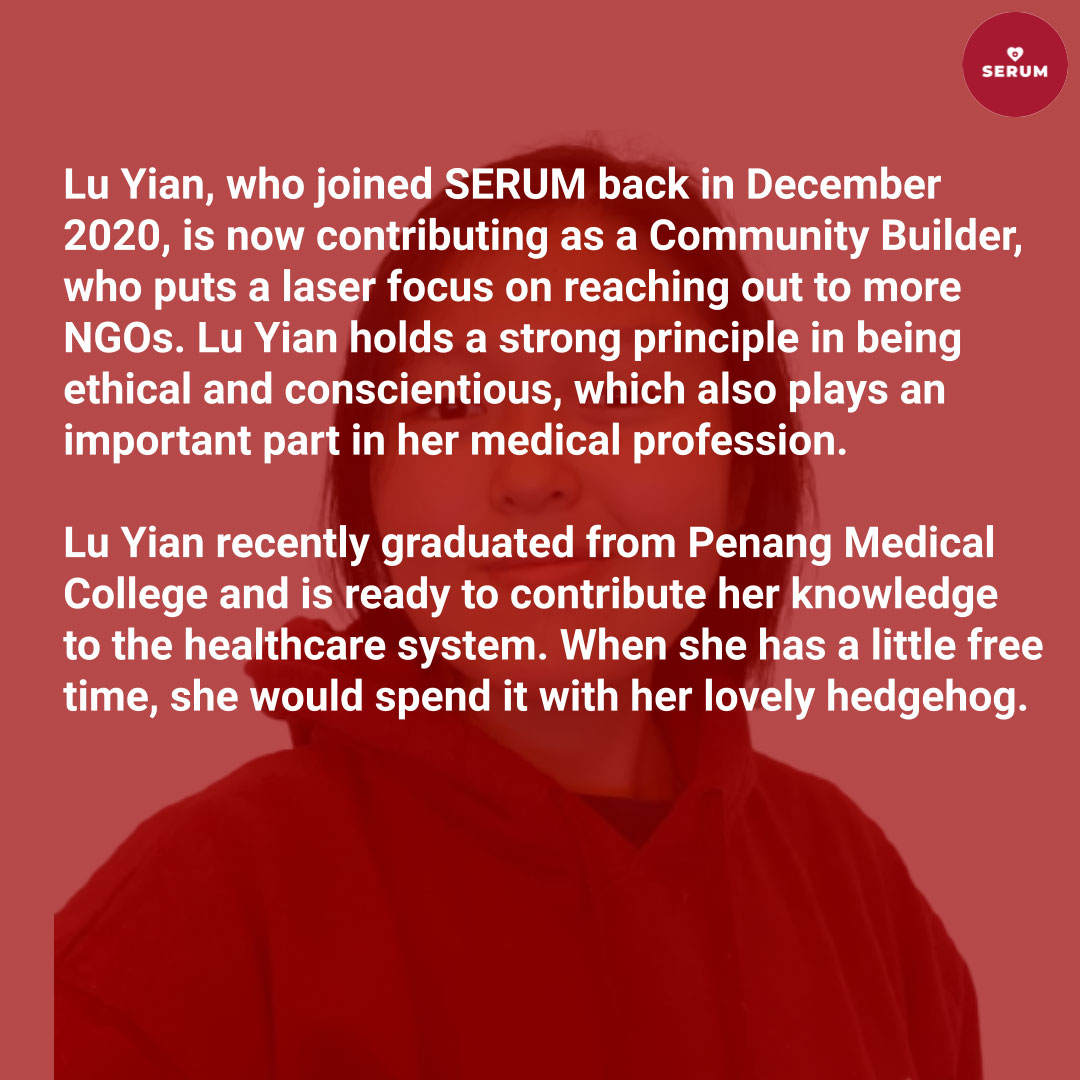 Lu Yian
Community Builder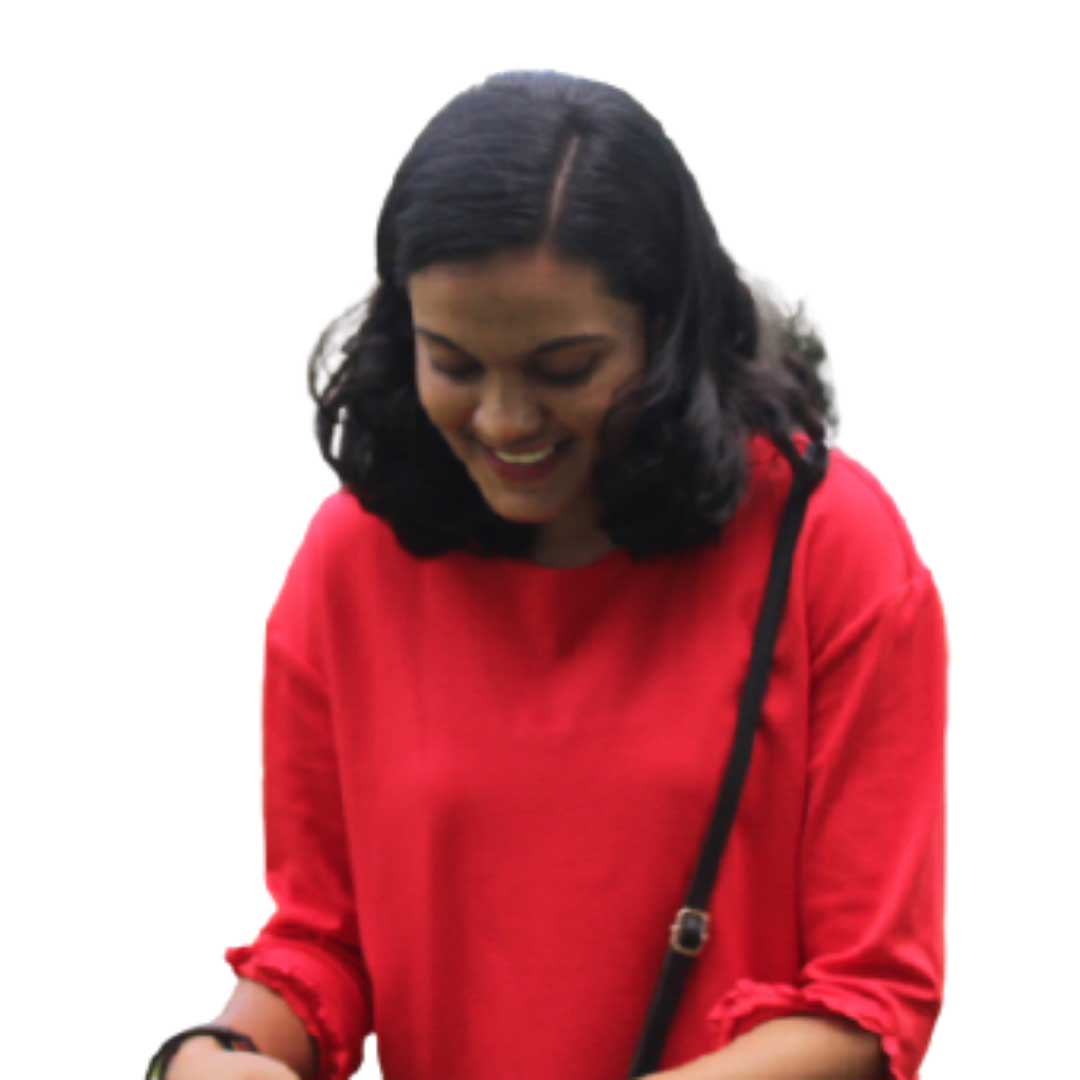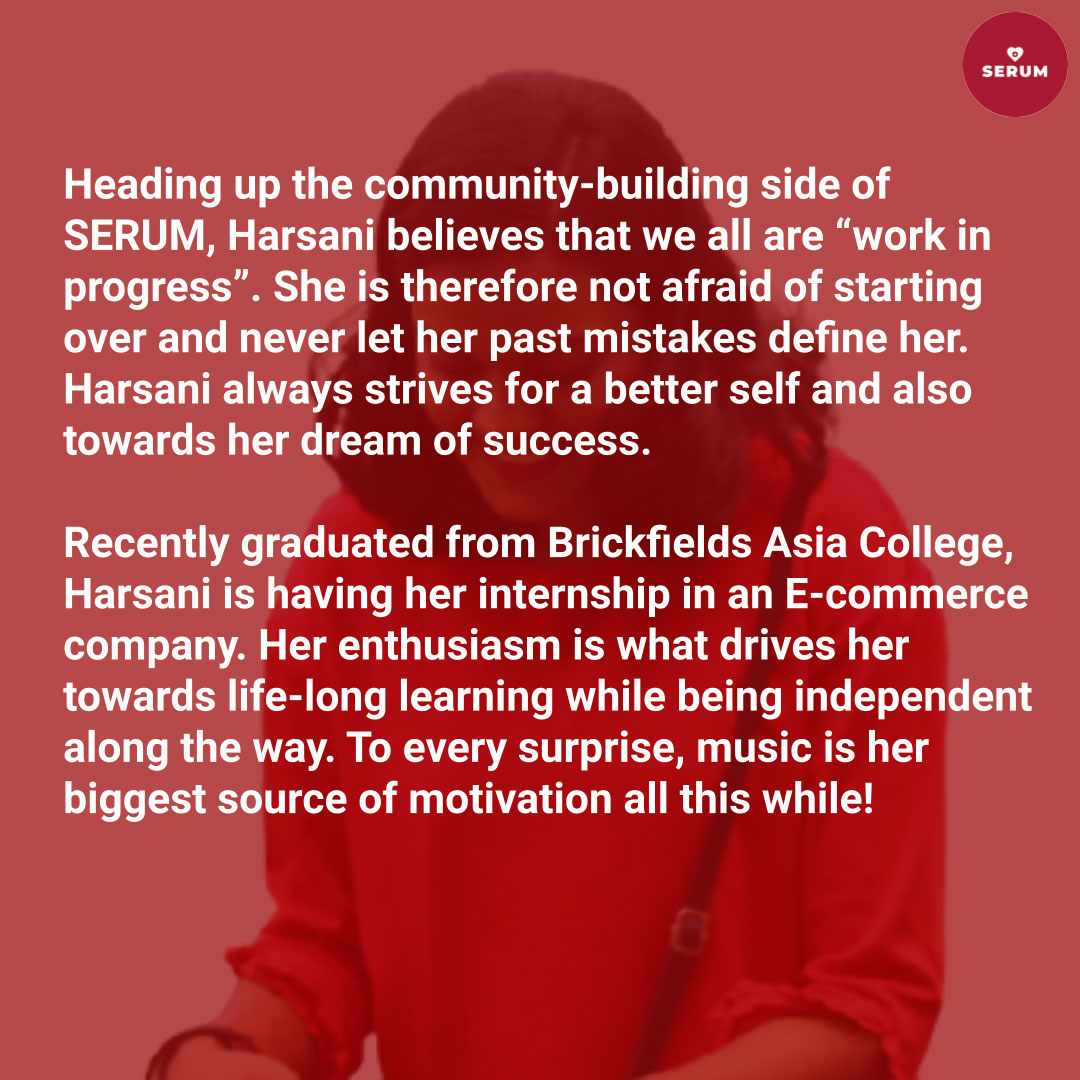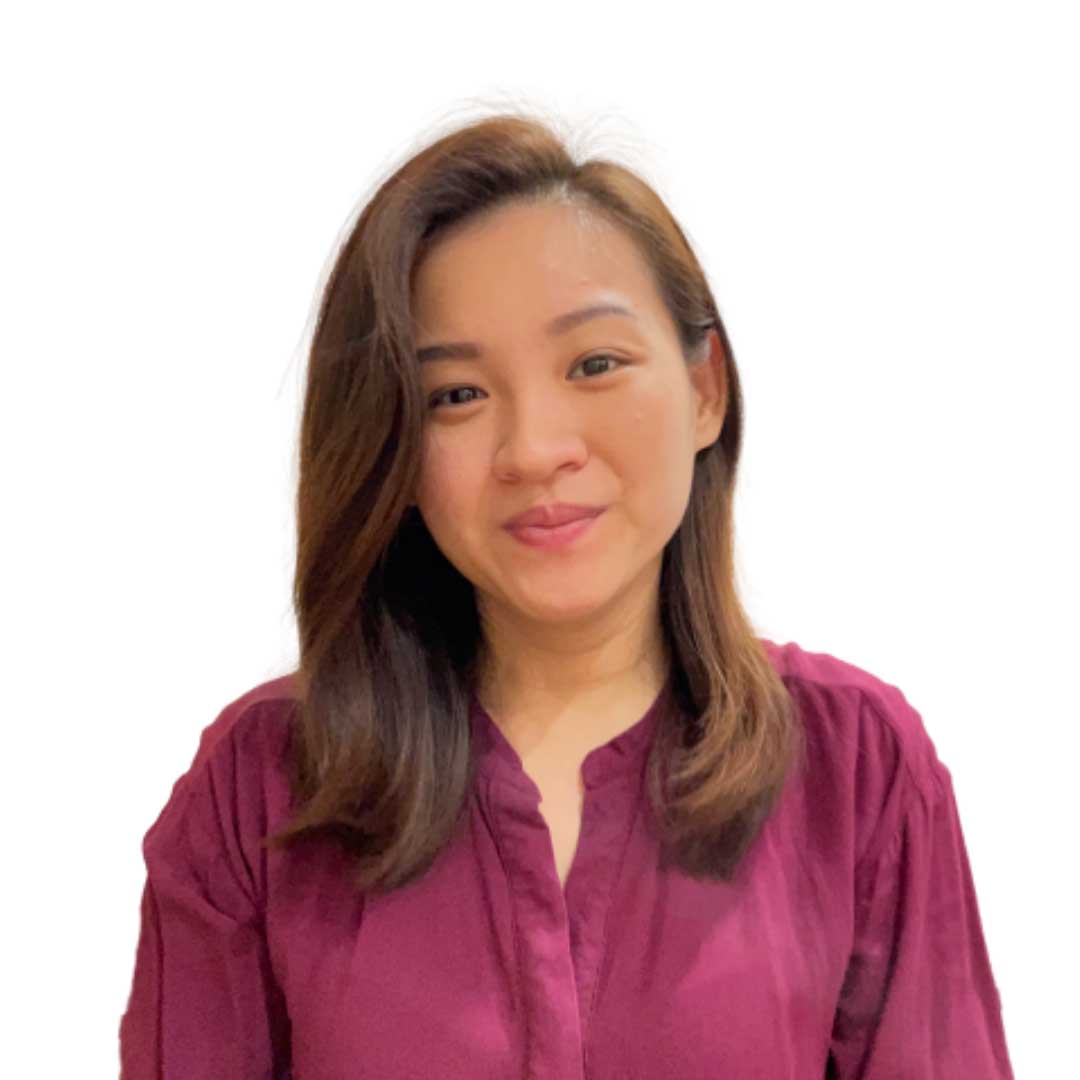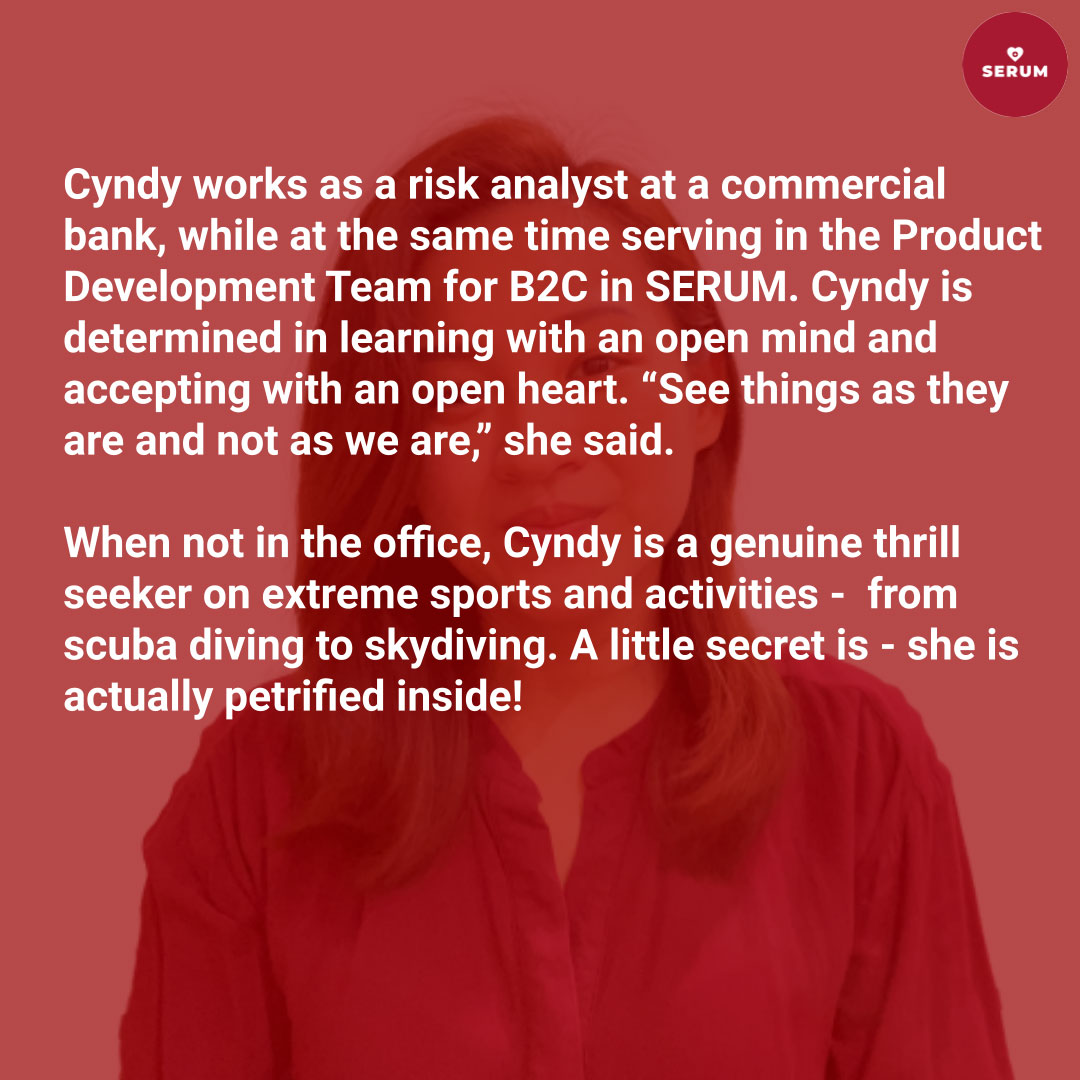 Cyndy
B2C Product Developer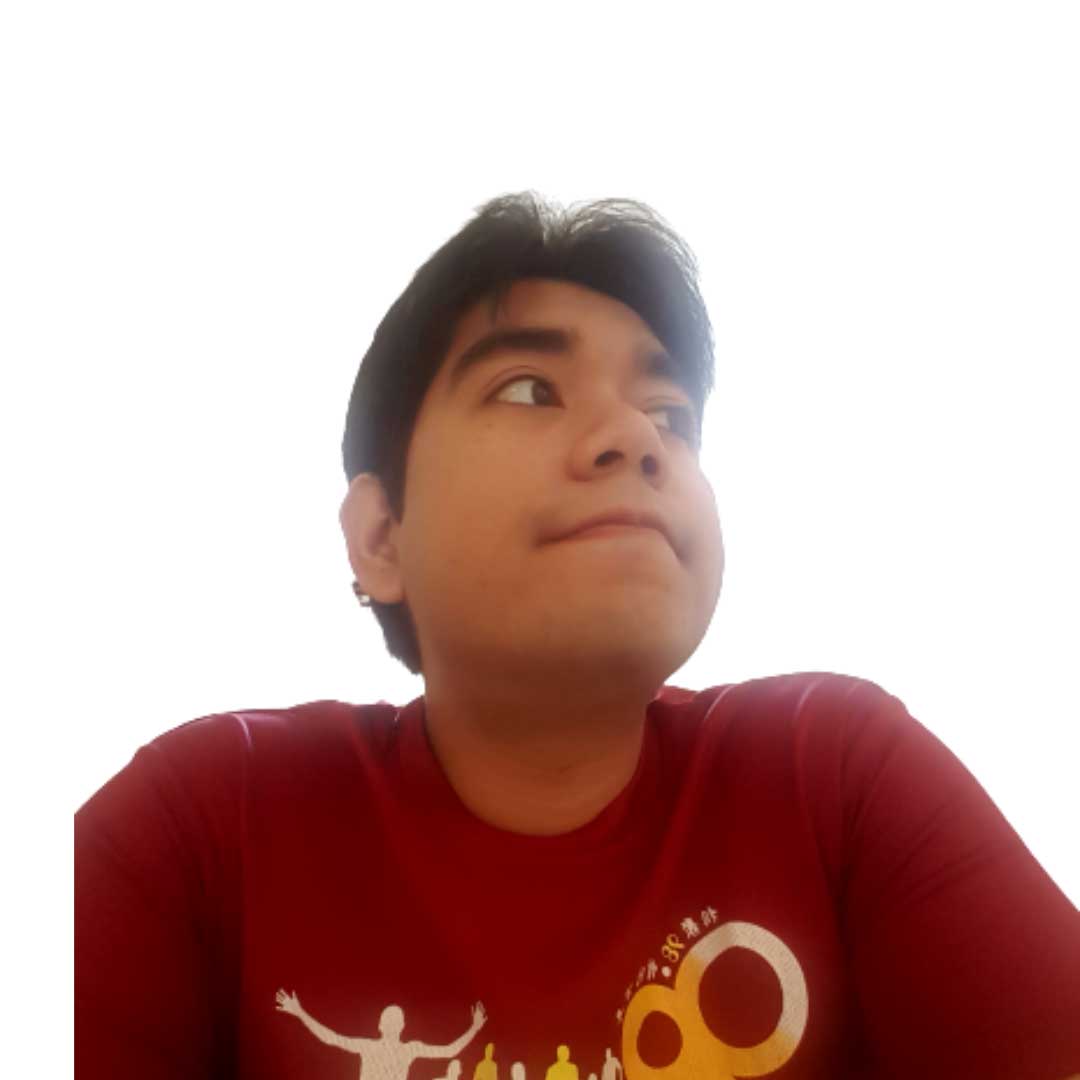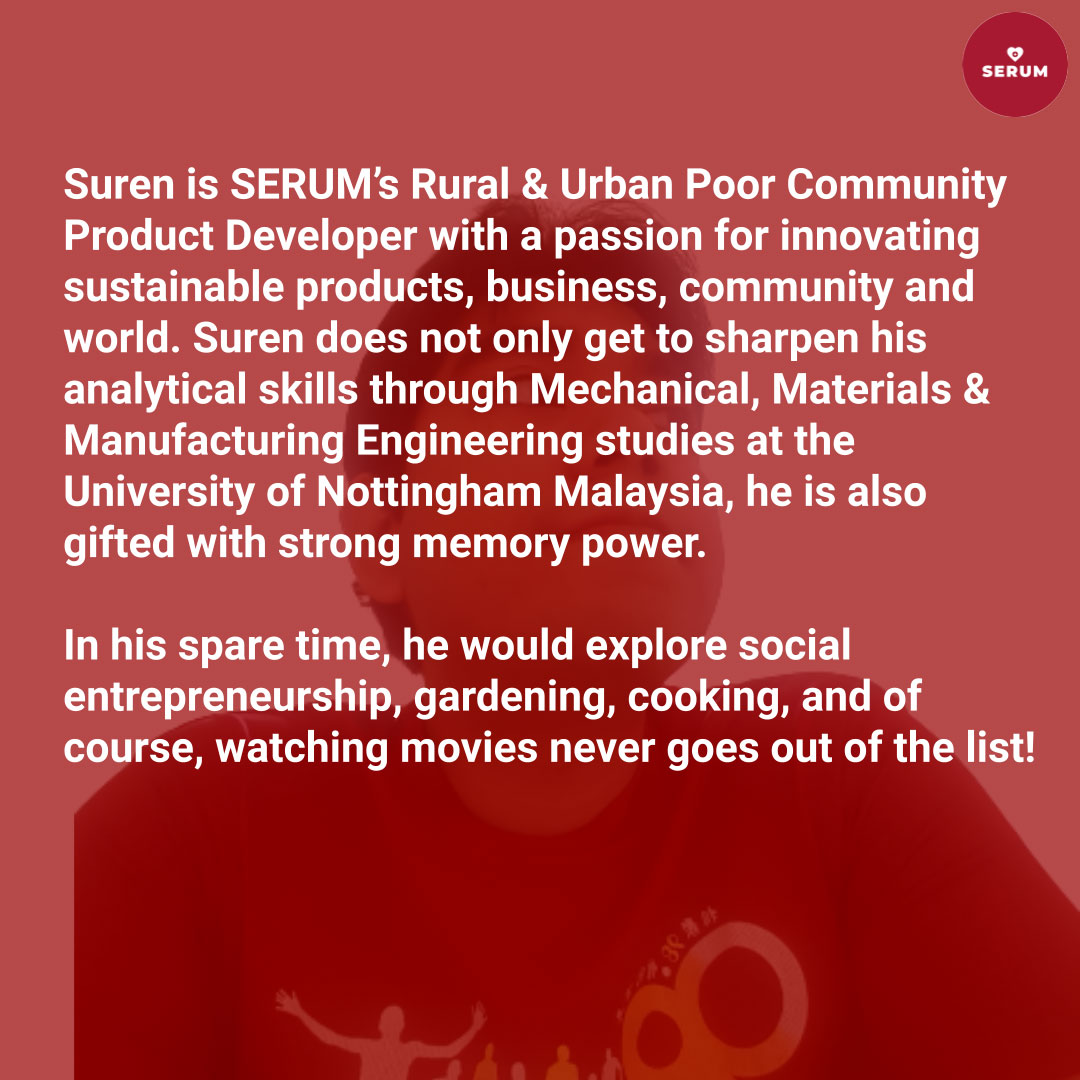 Suren
Community Product Developer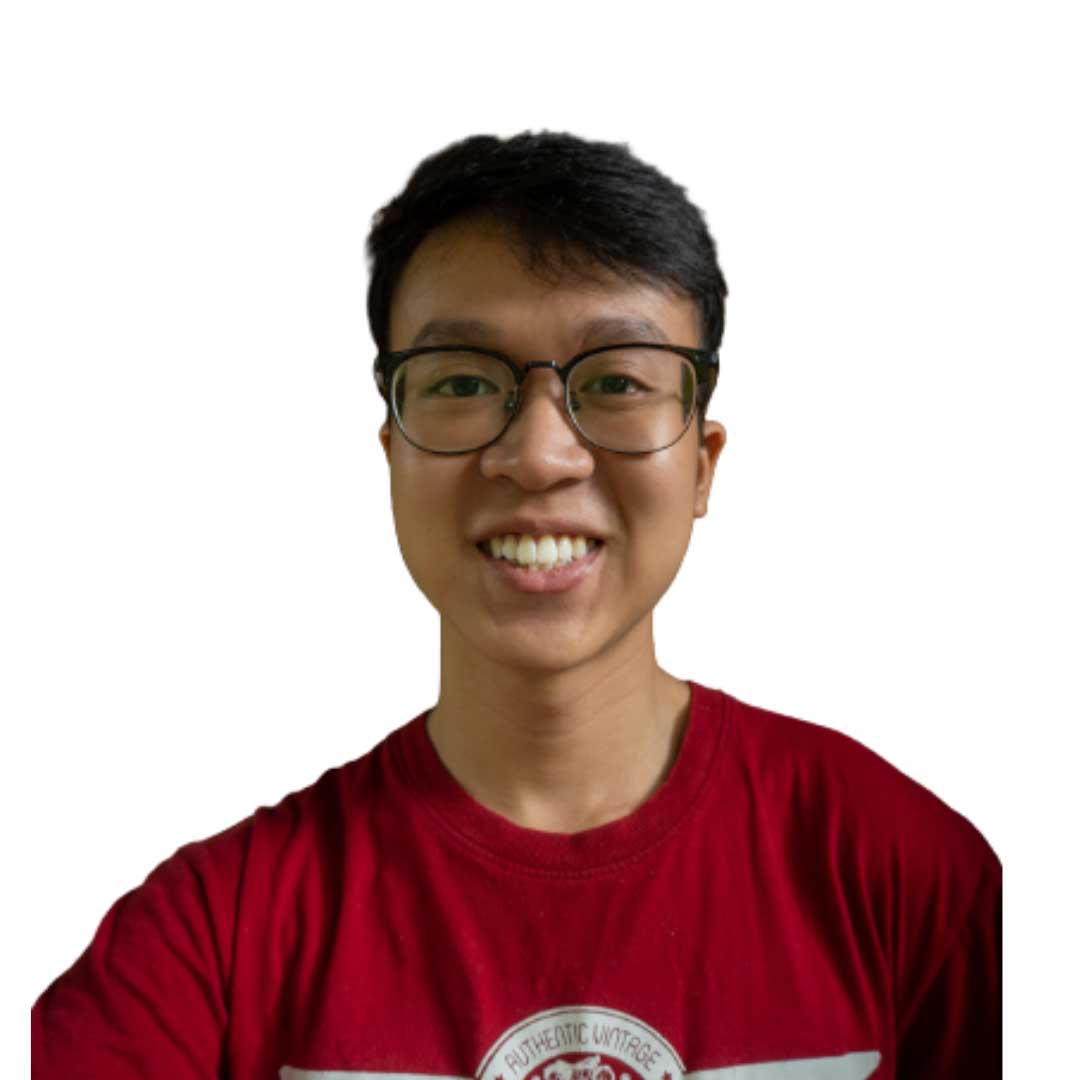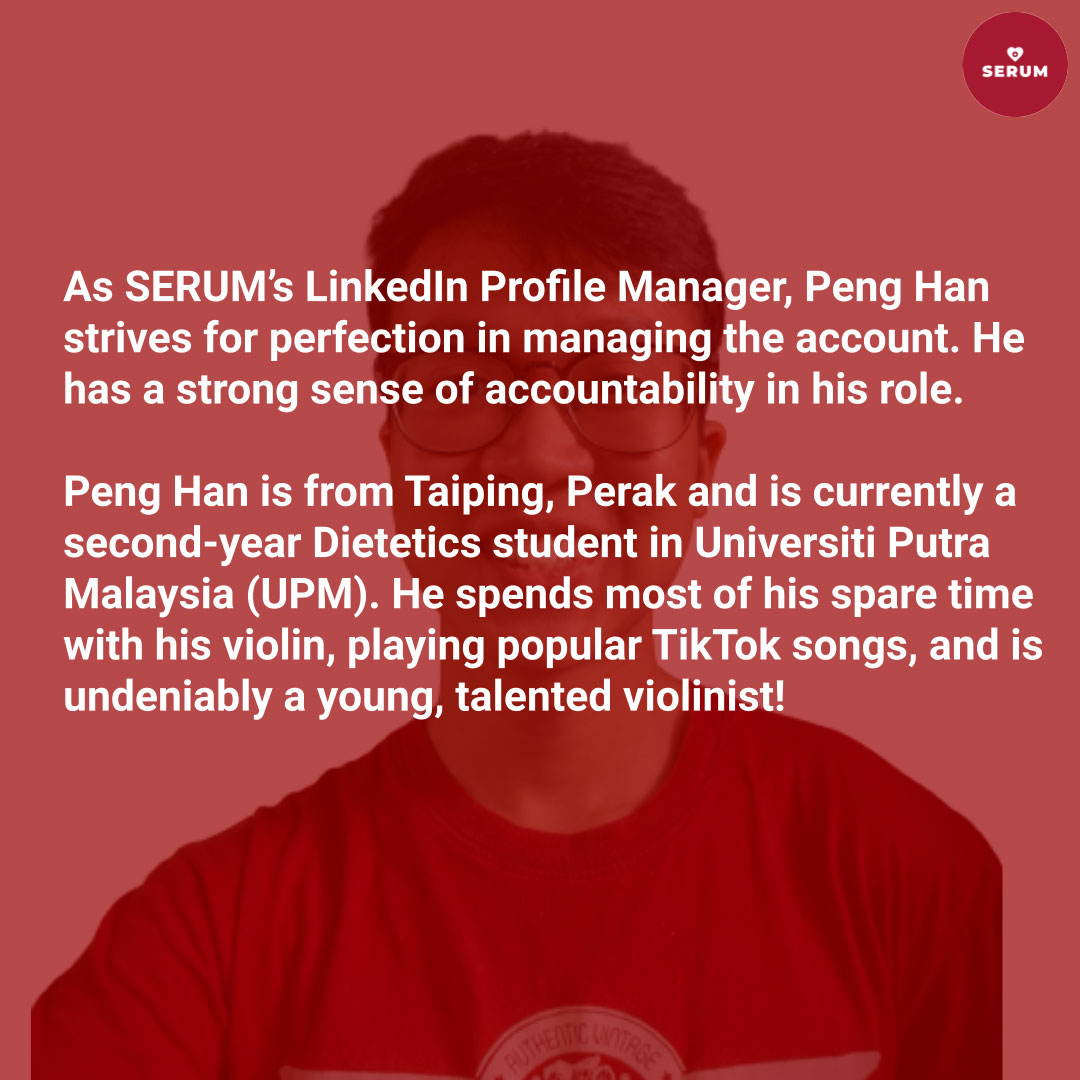 Peng Han
B2B Linkedin Account Manager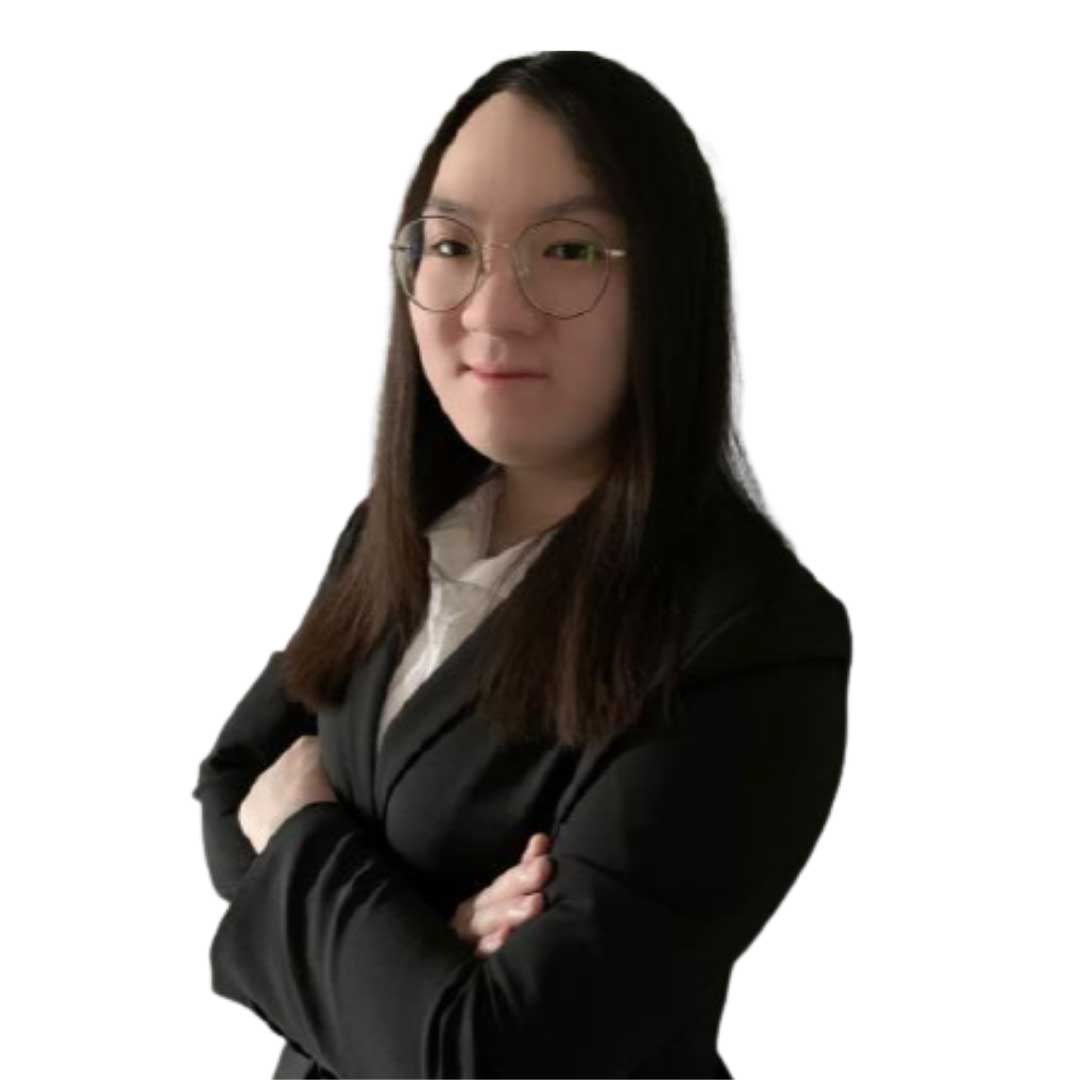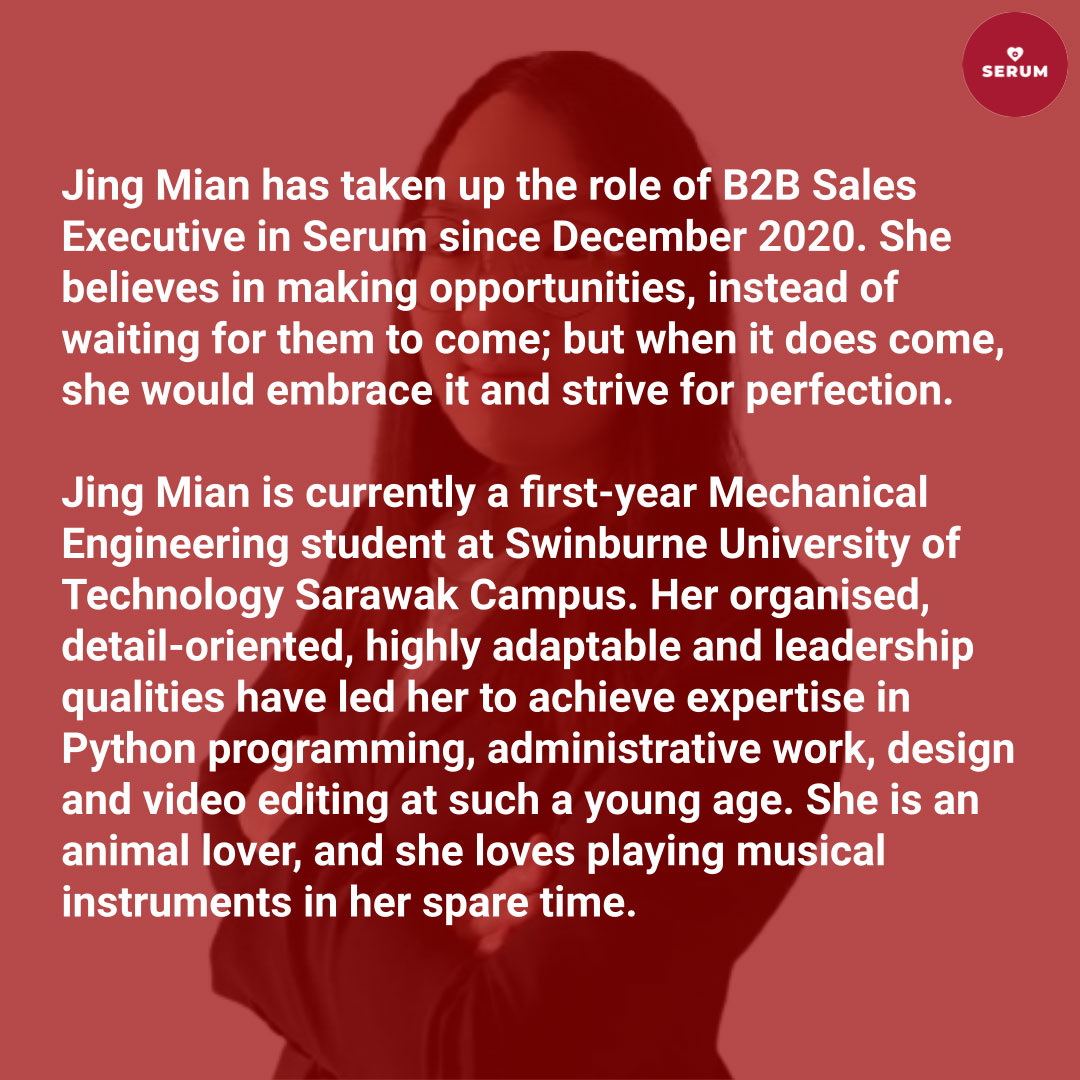 Jing Mian
B2B Sales Executive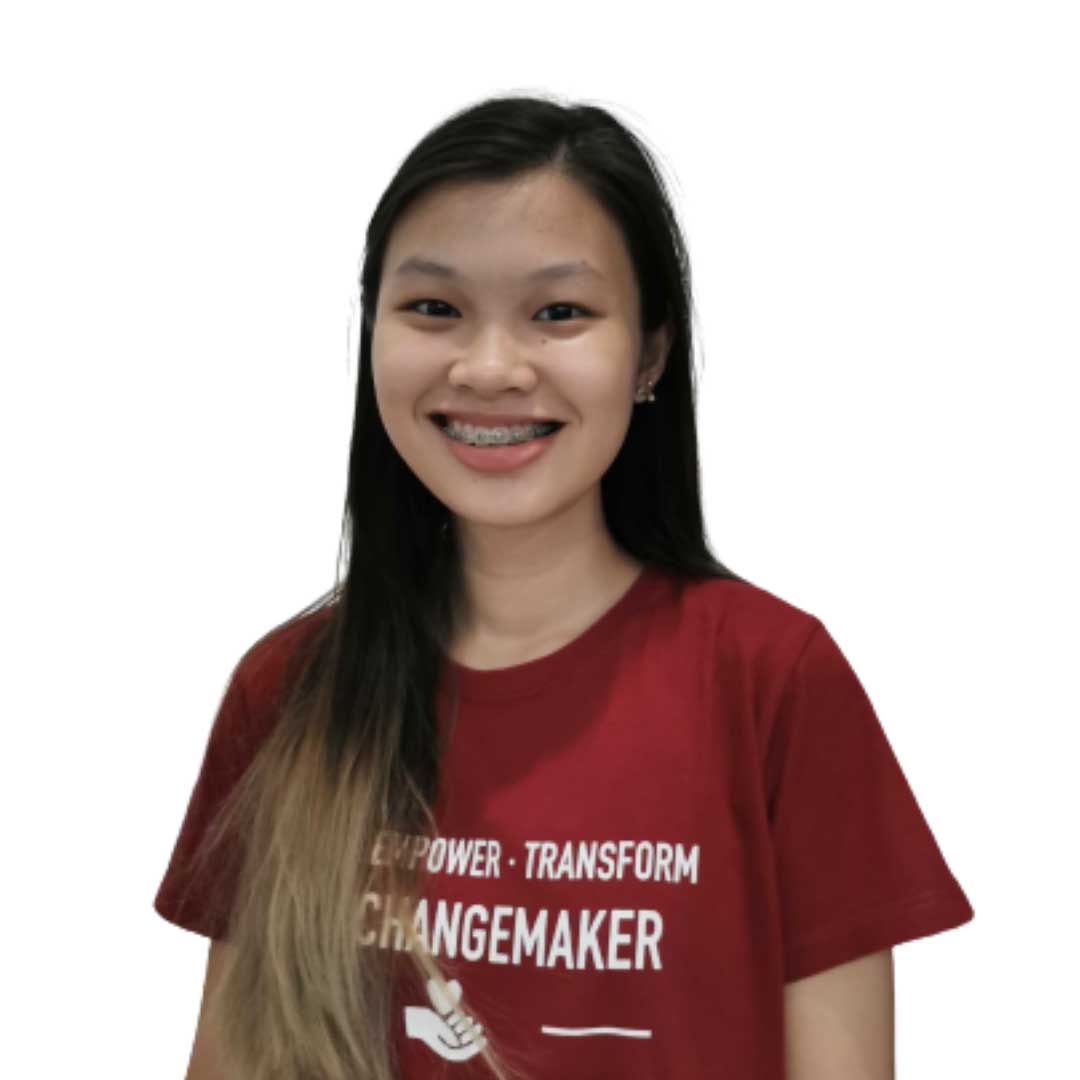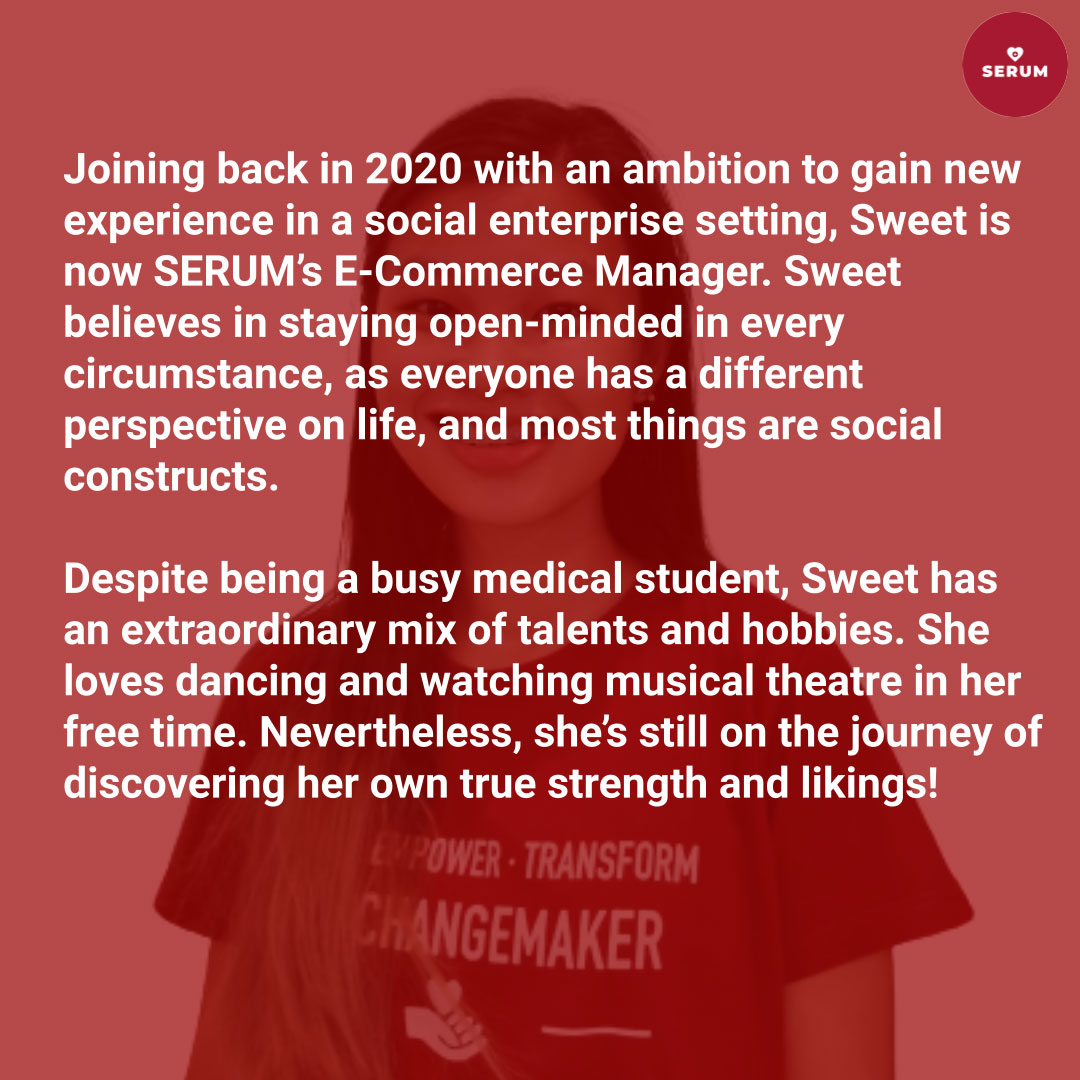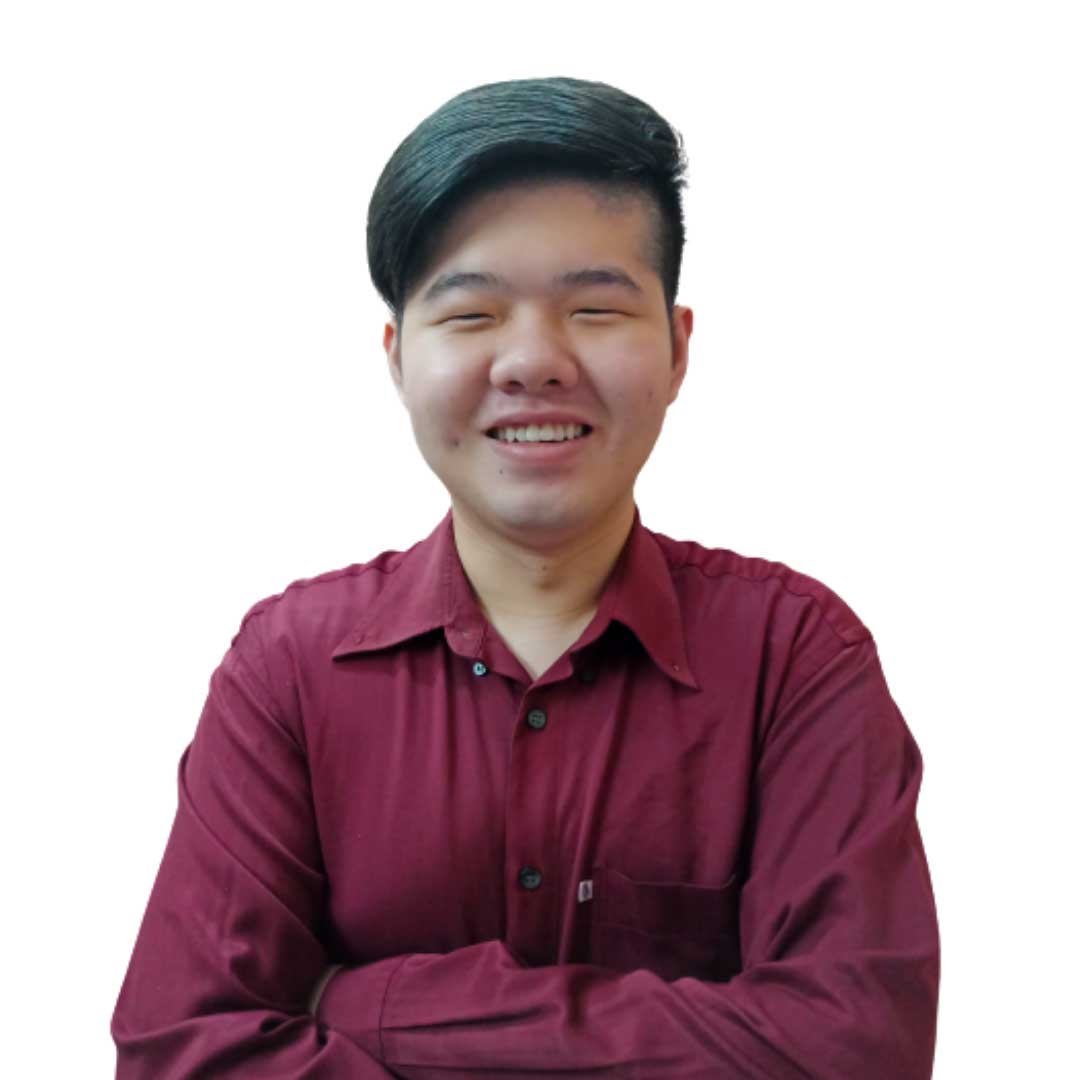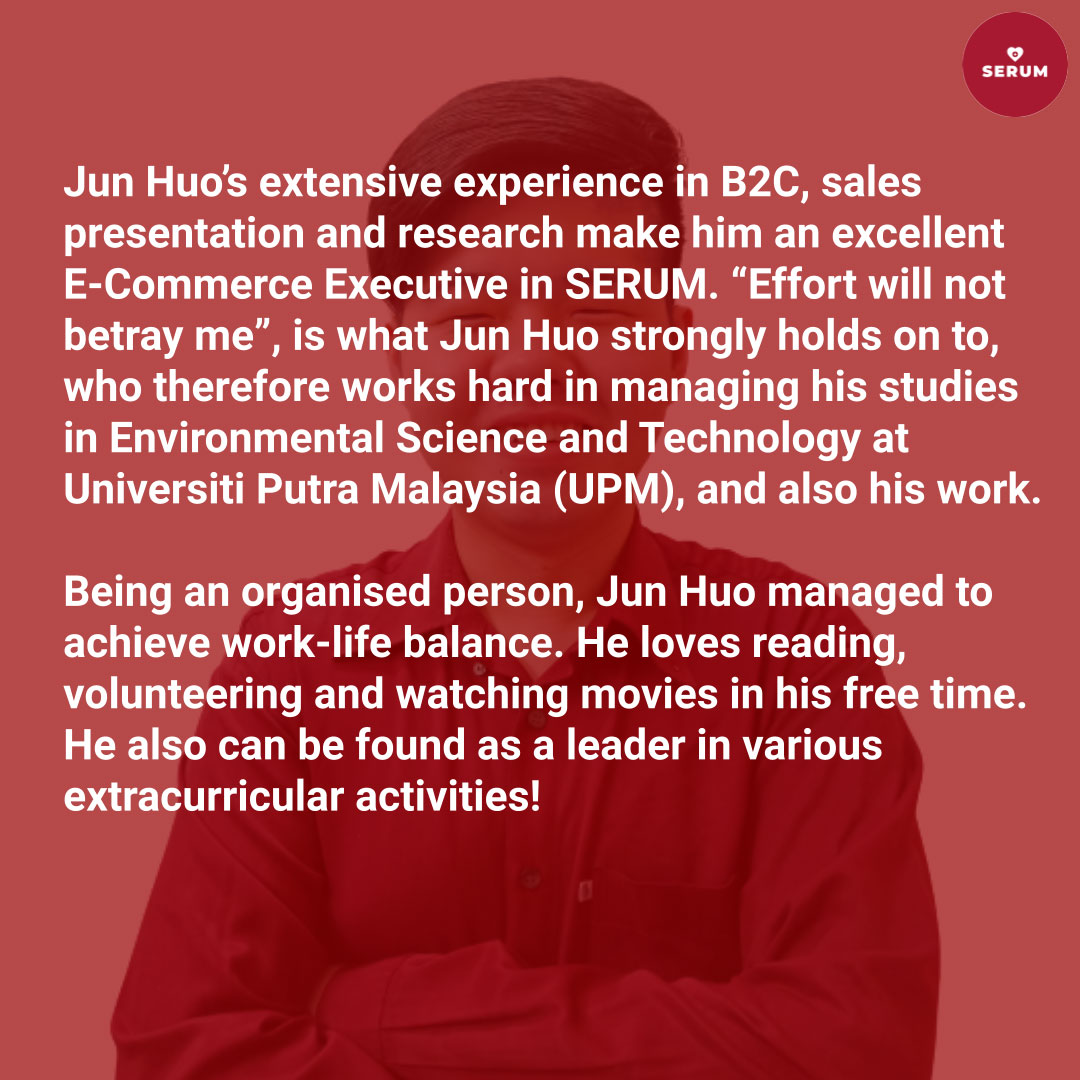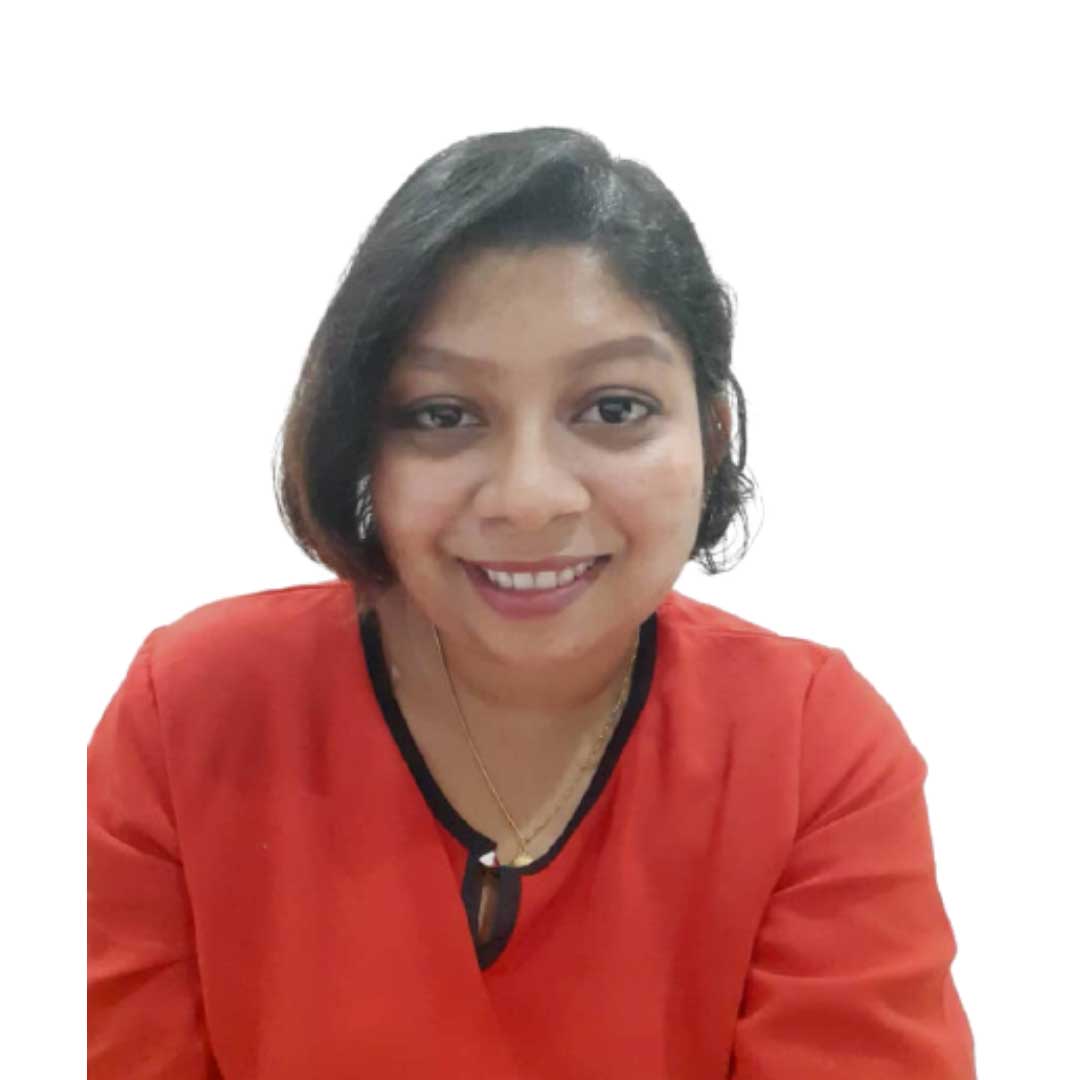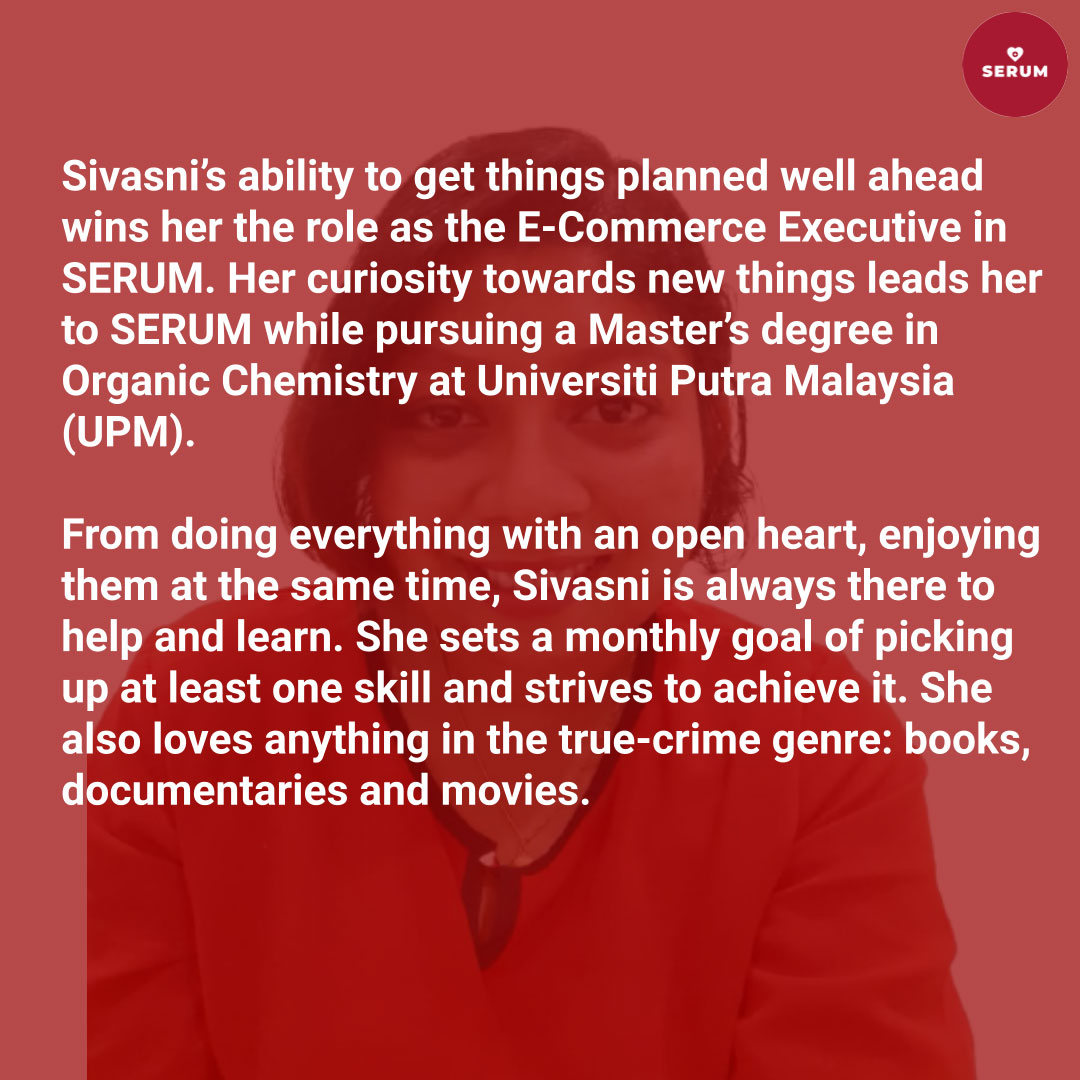 Sivasni
E-Commerce Executive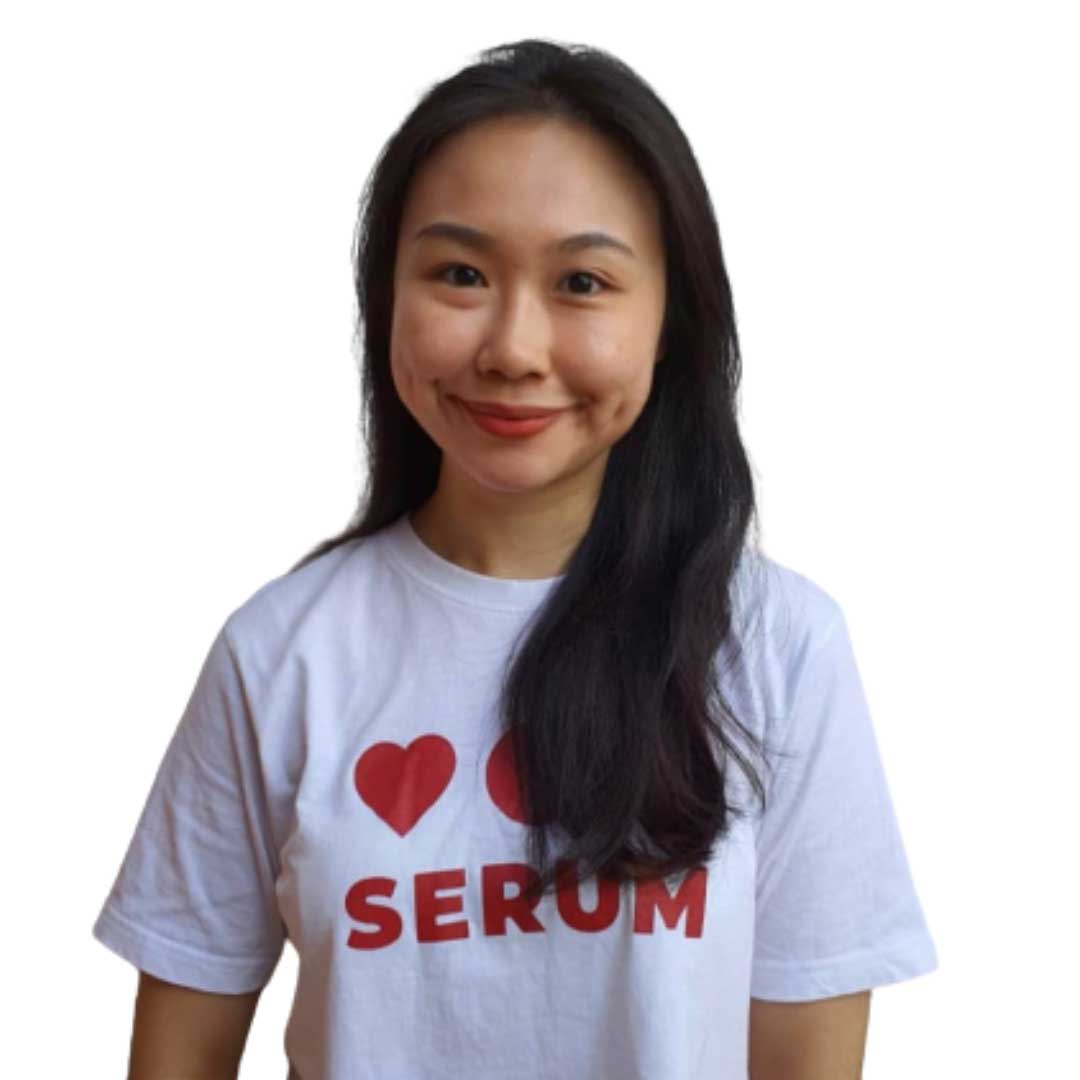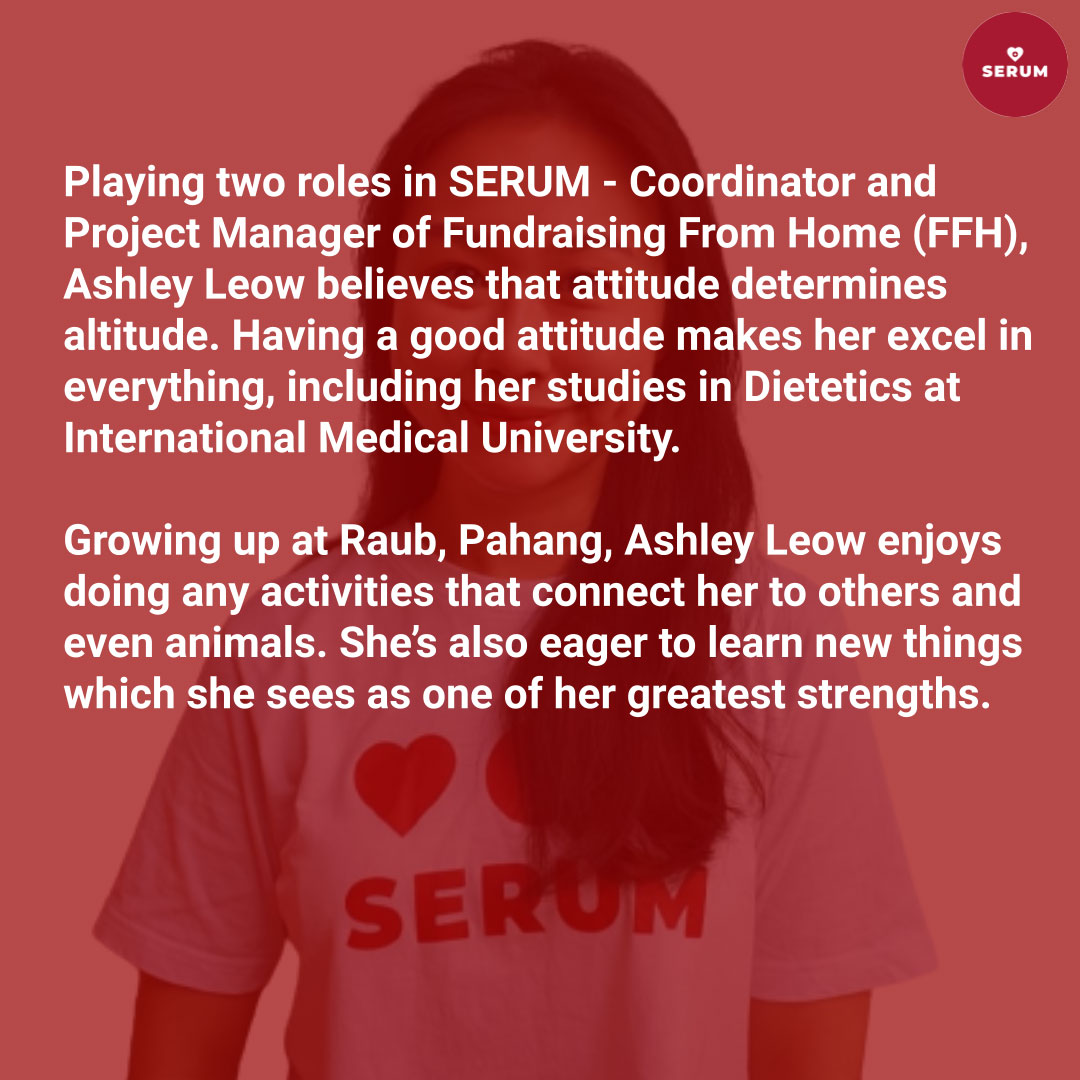 Ashley Leow
FFH Coordinator & Programme Manager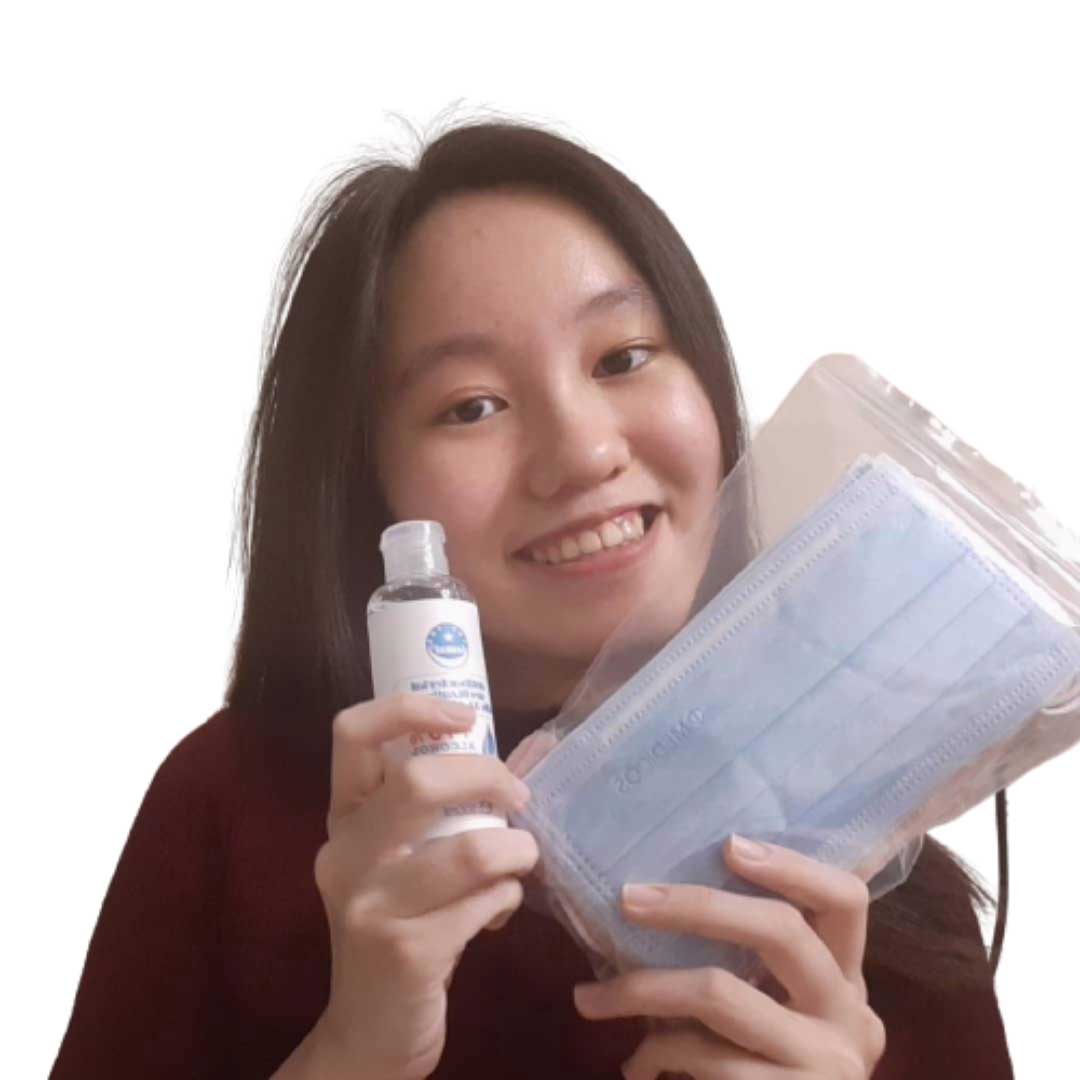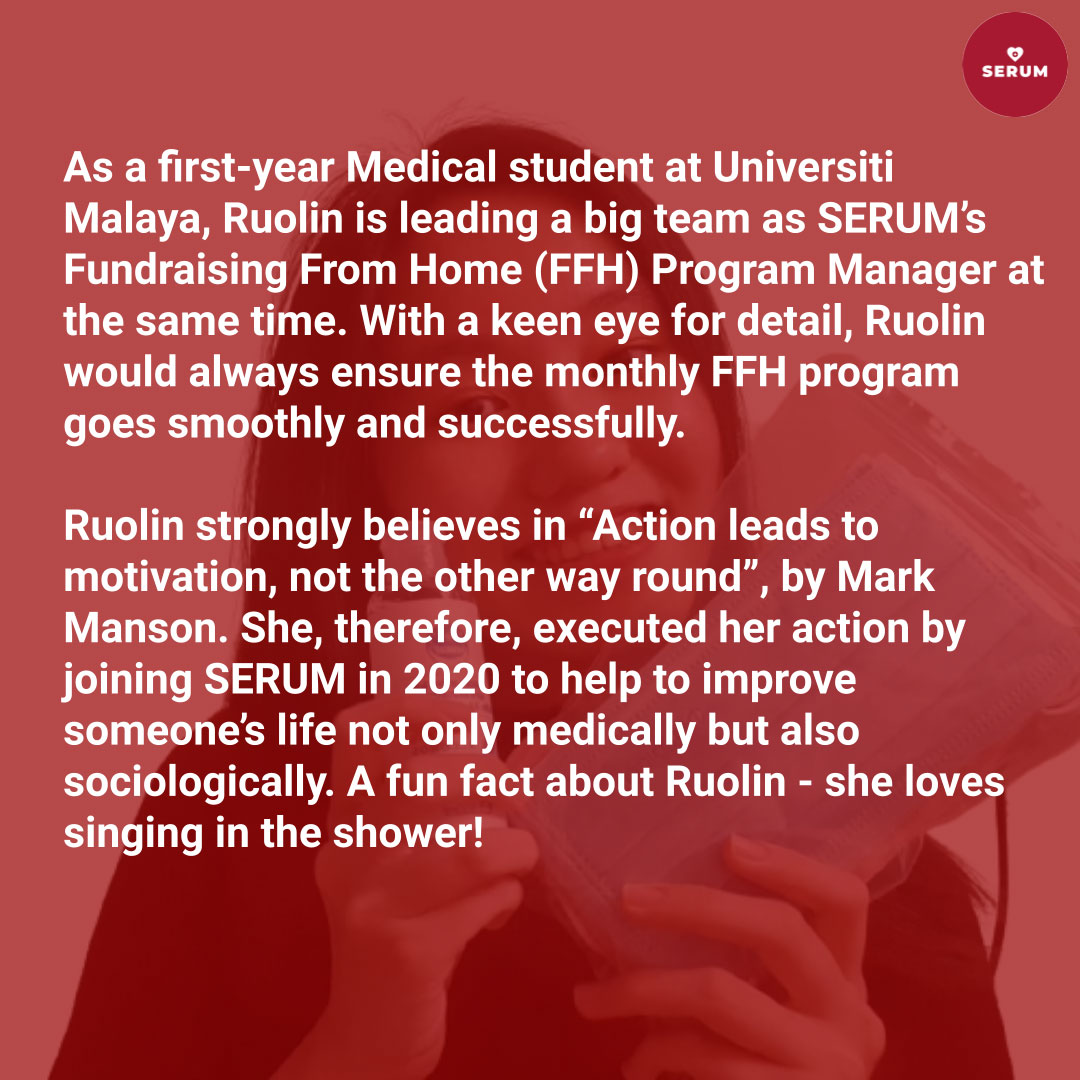 Ruolin
FFH Programme Manager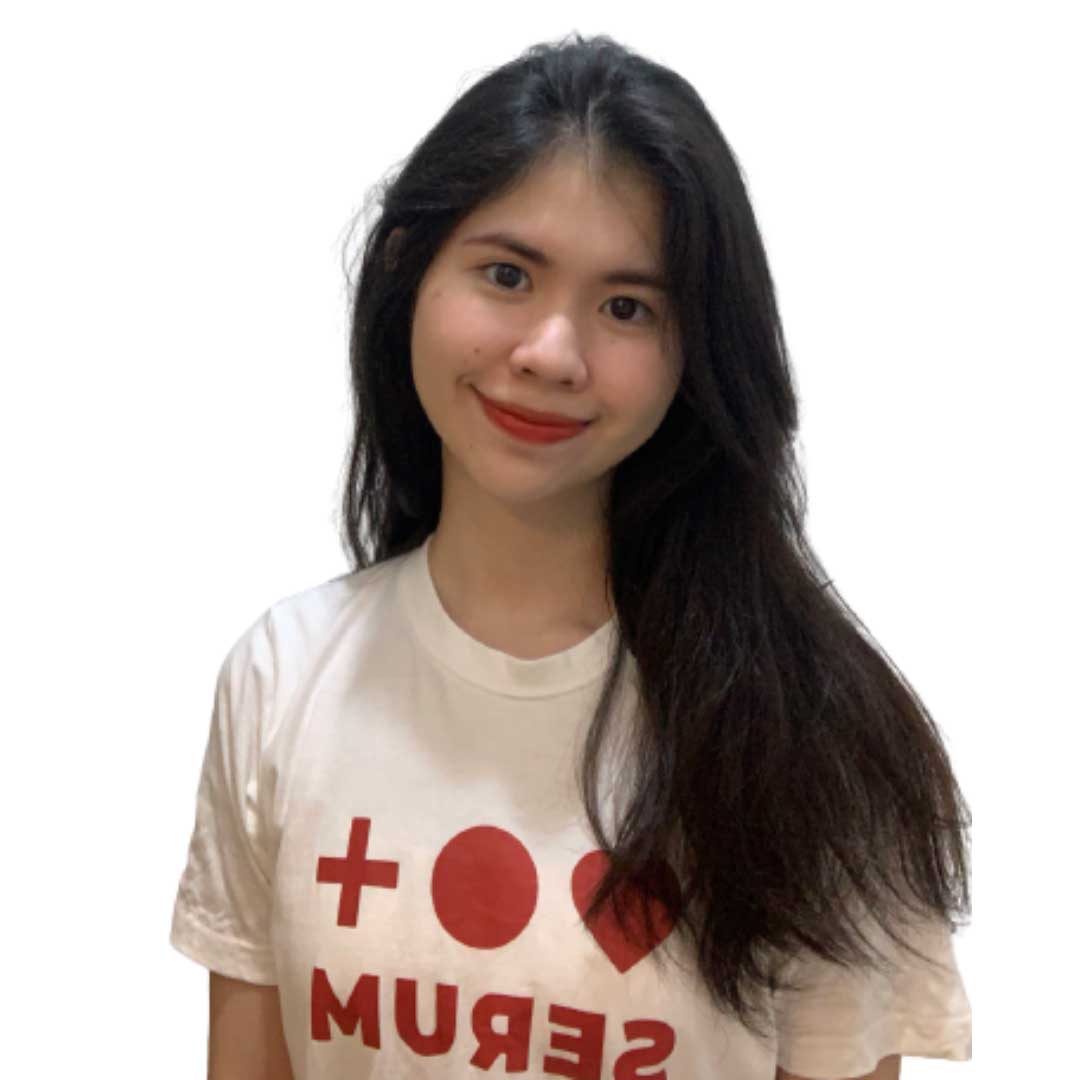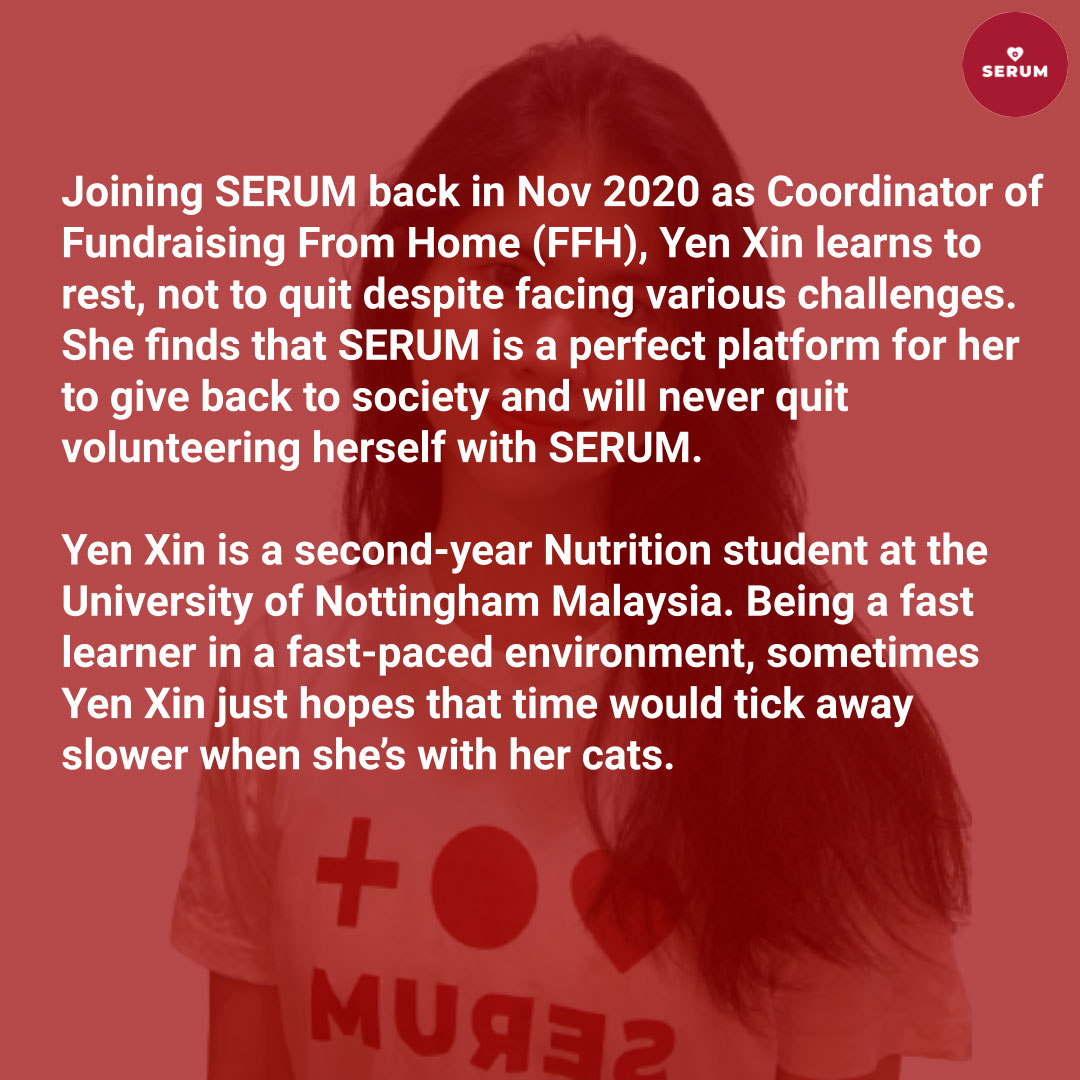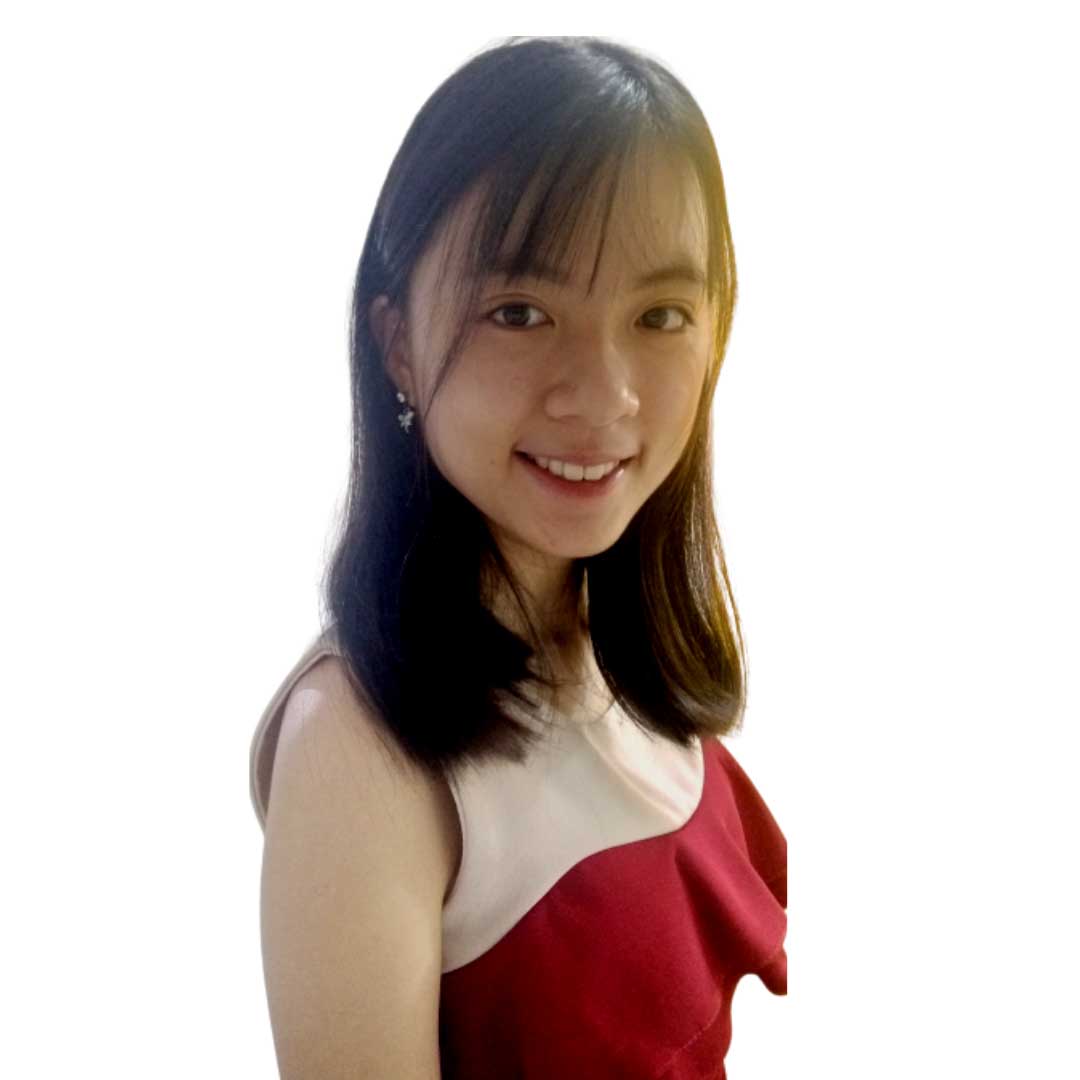 Min Shen
Social Media Executive & Website Content Writer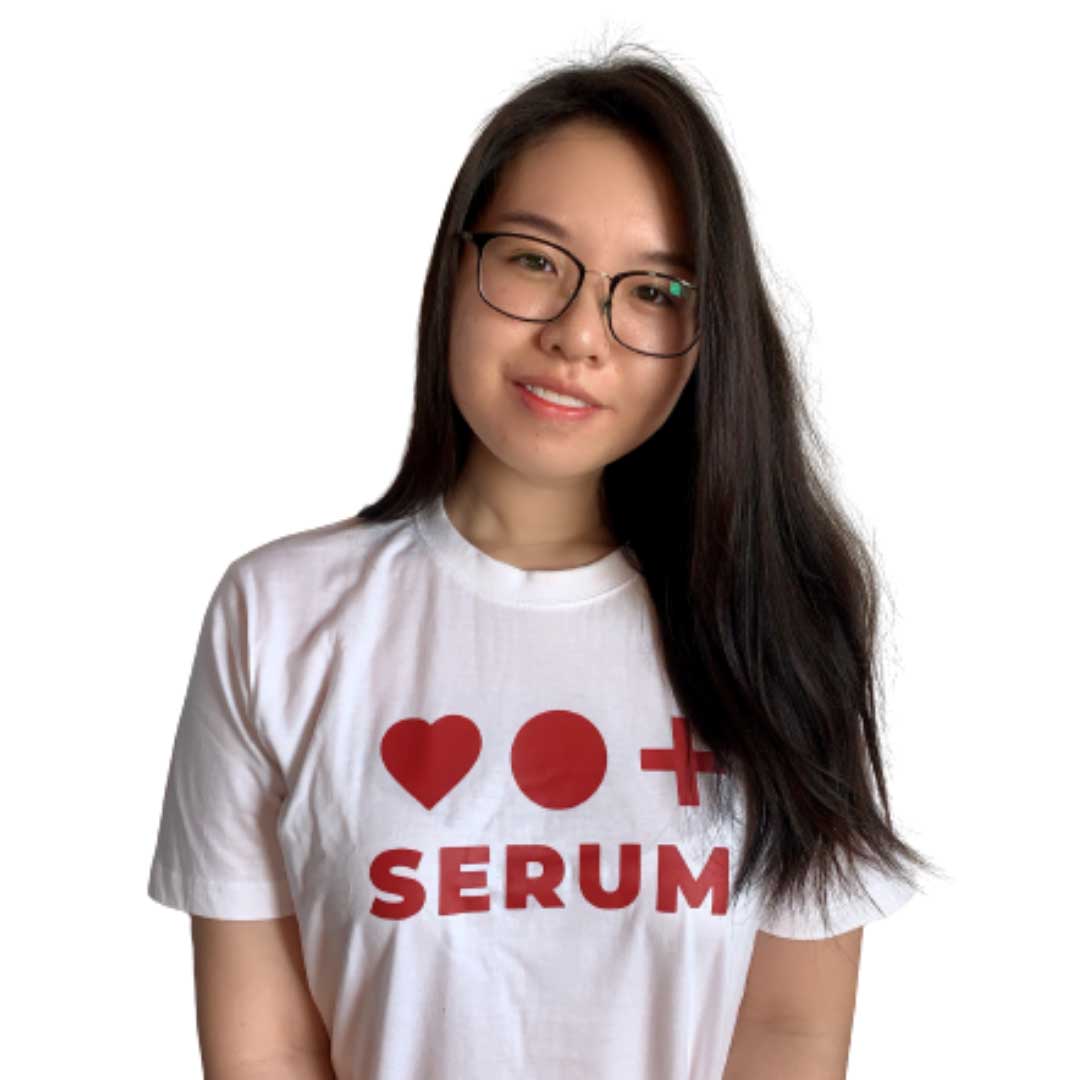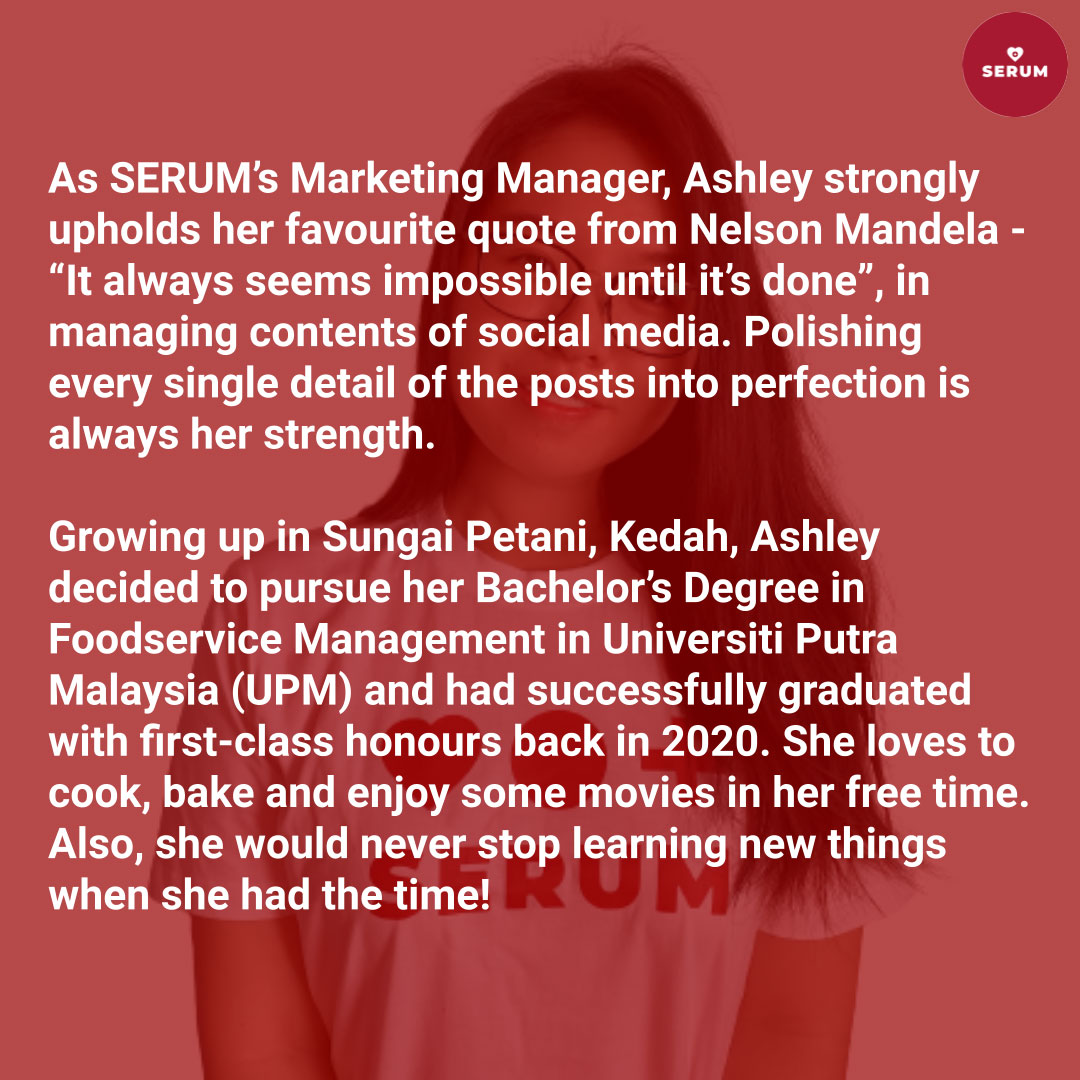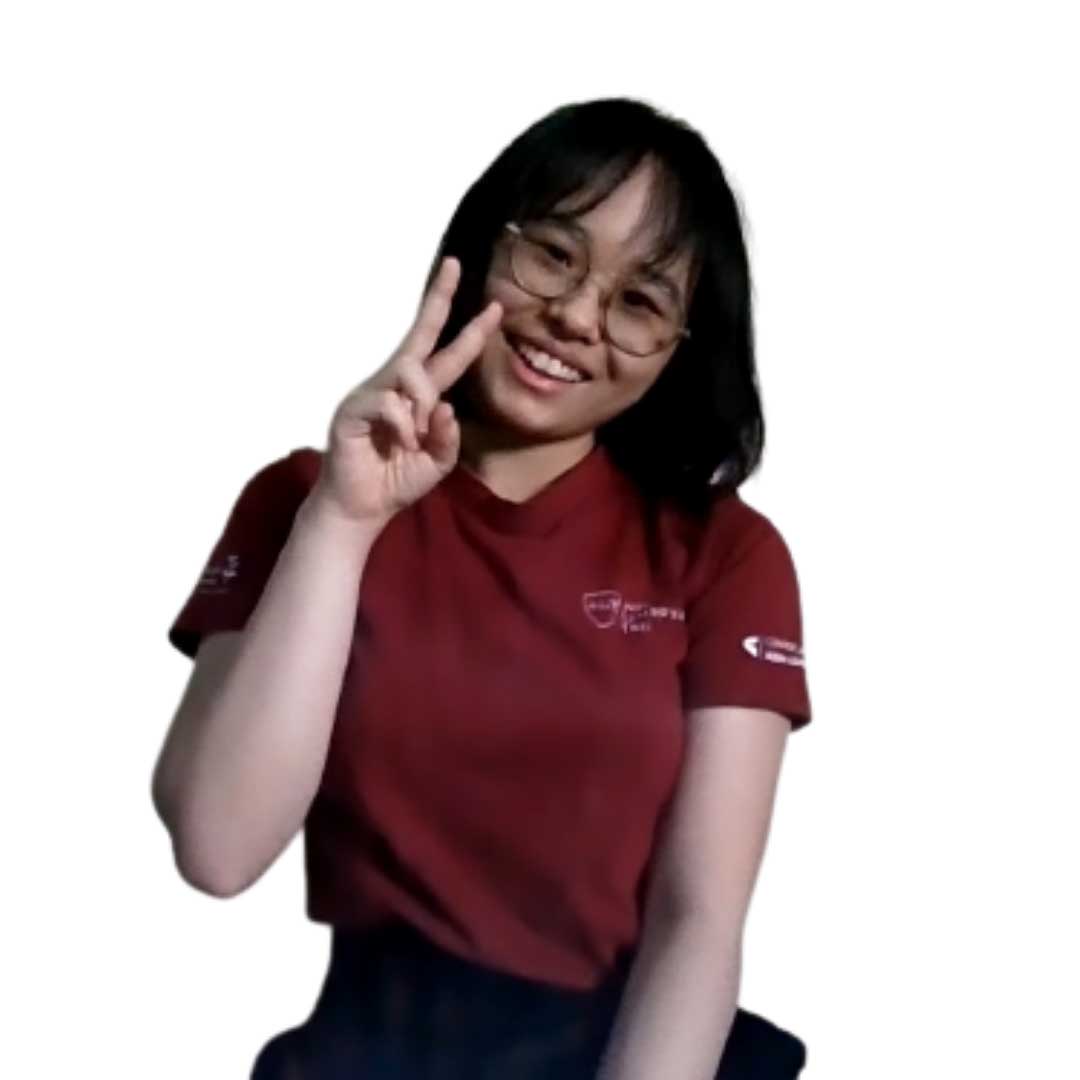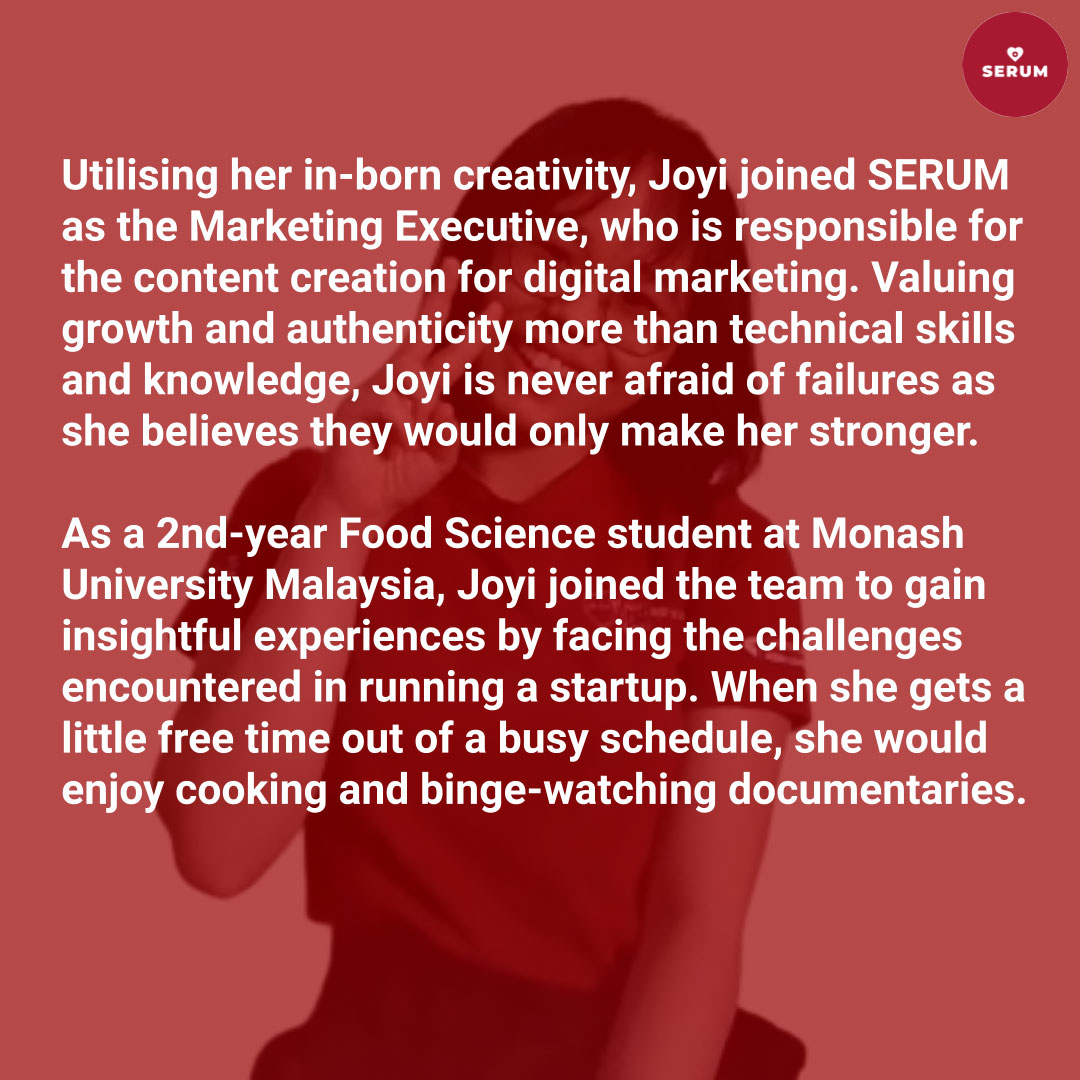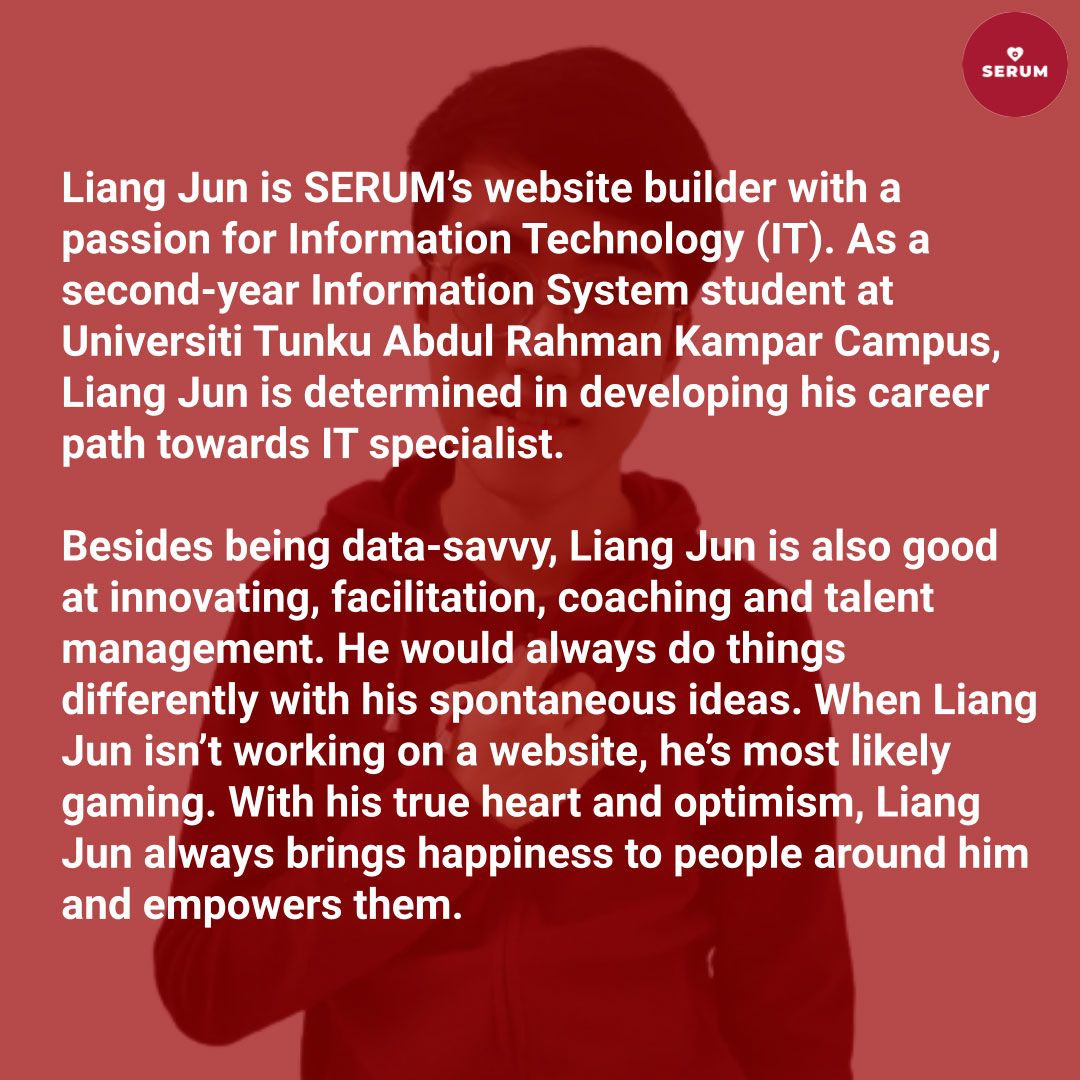 Liang Jun
Website Builder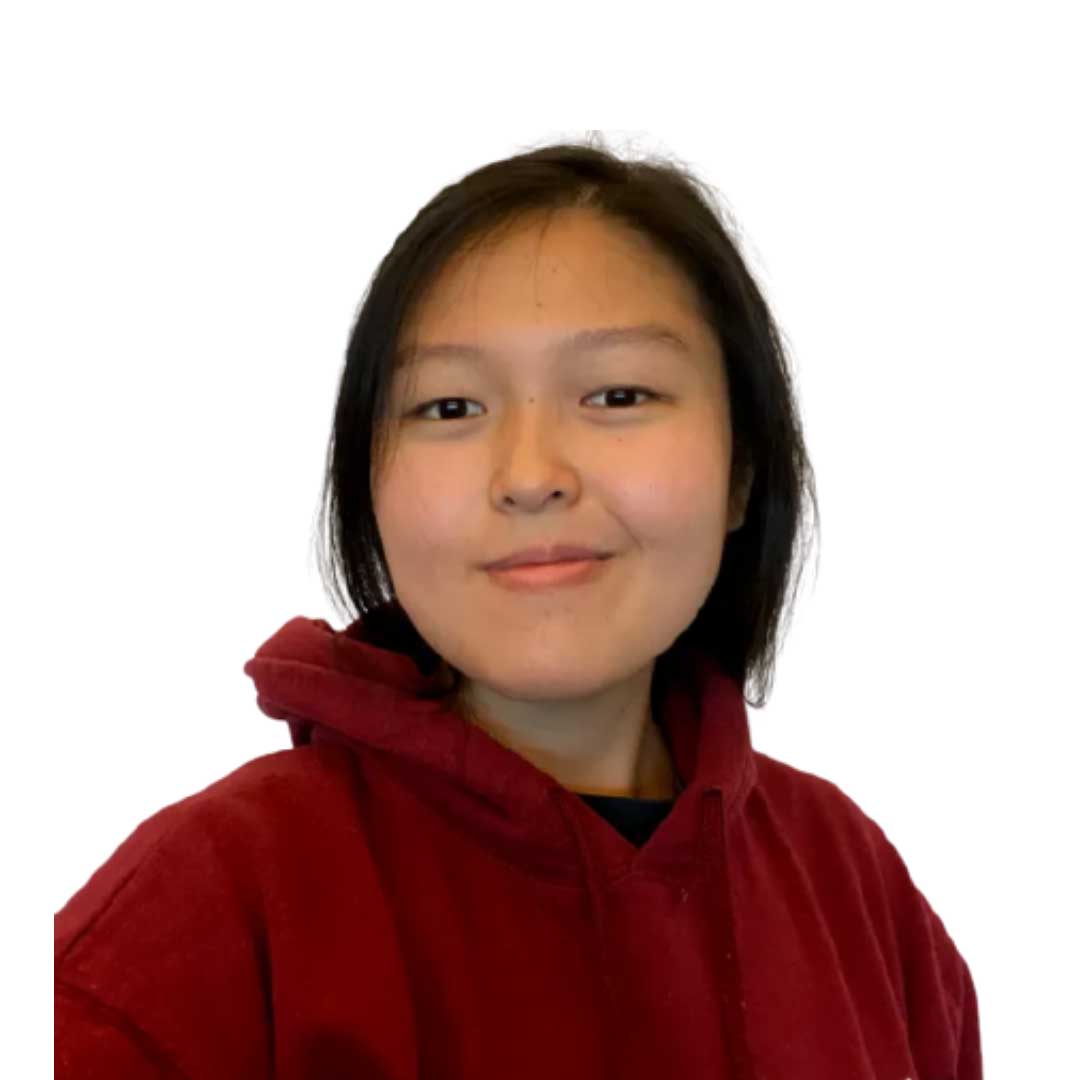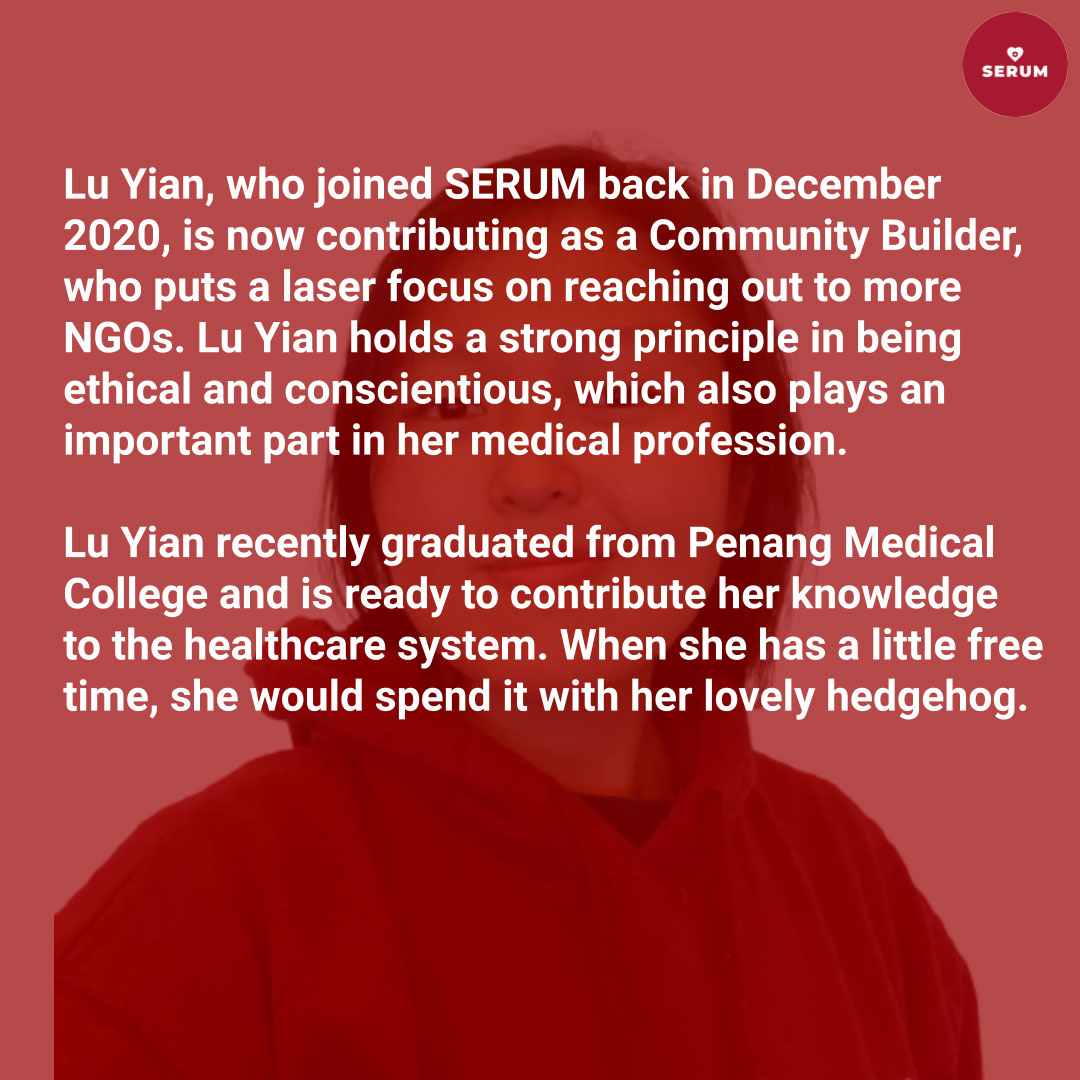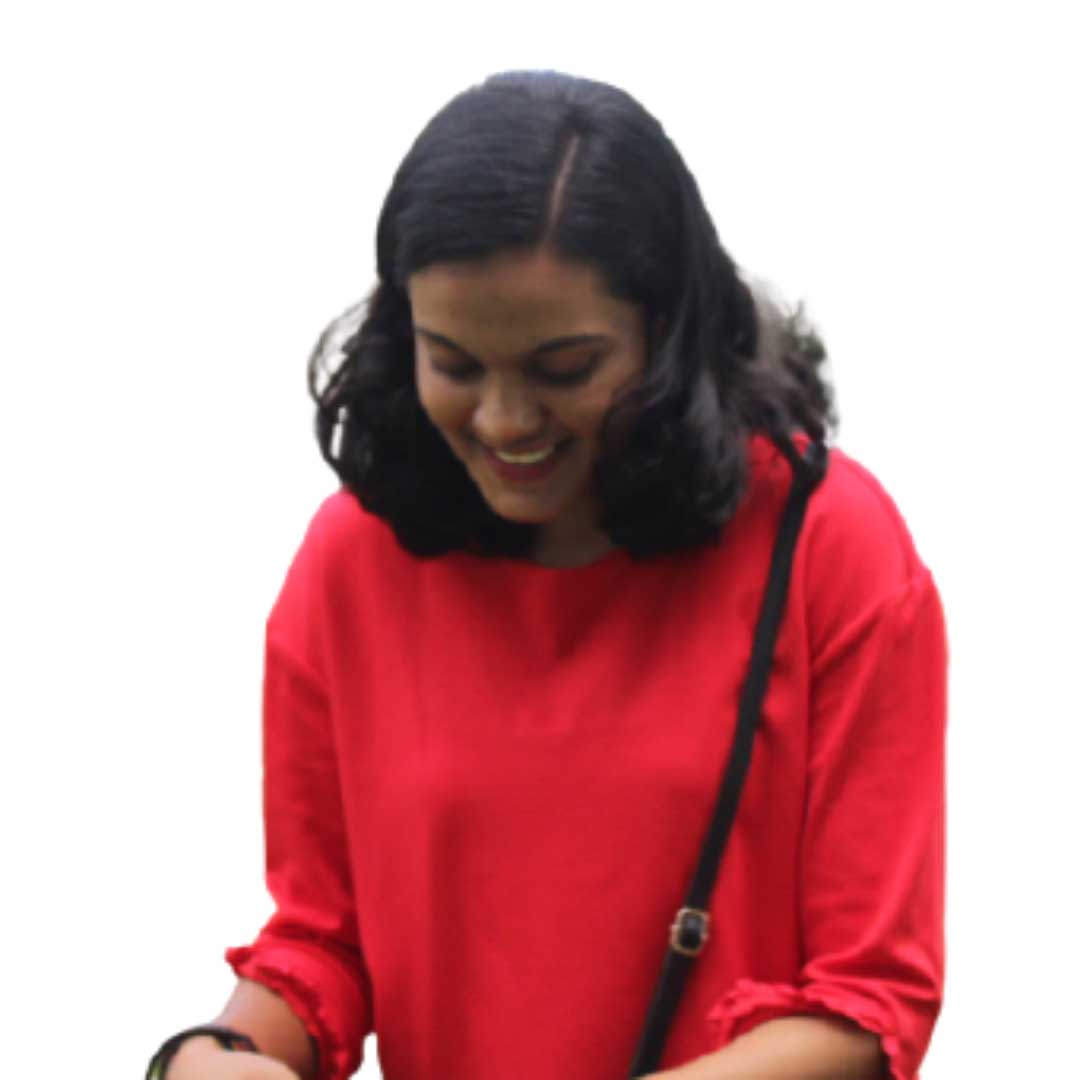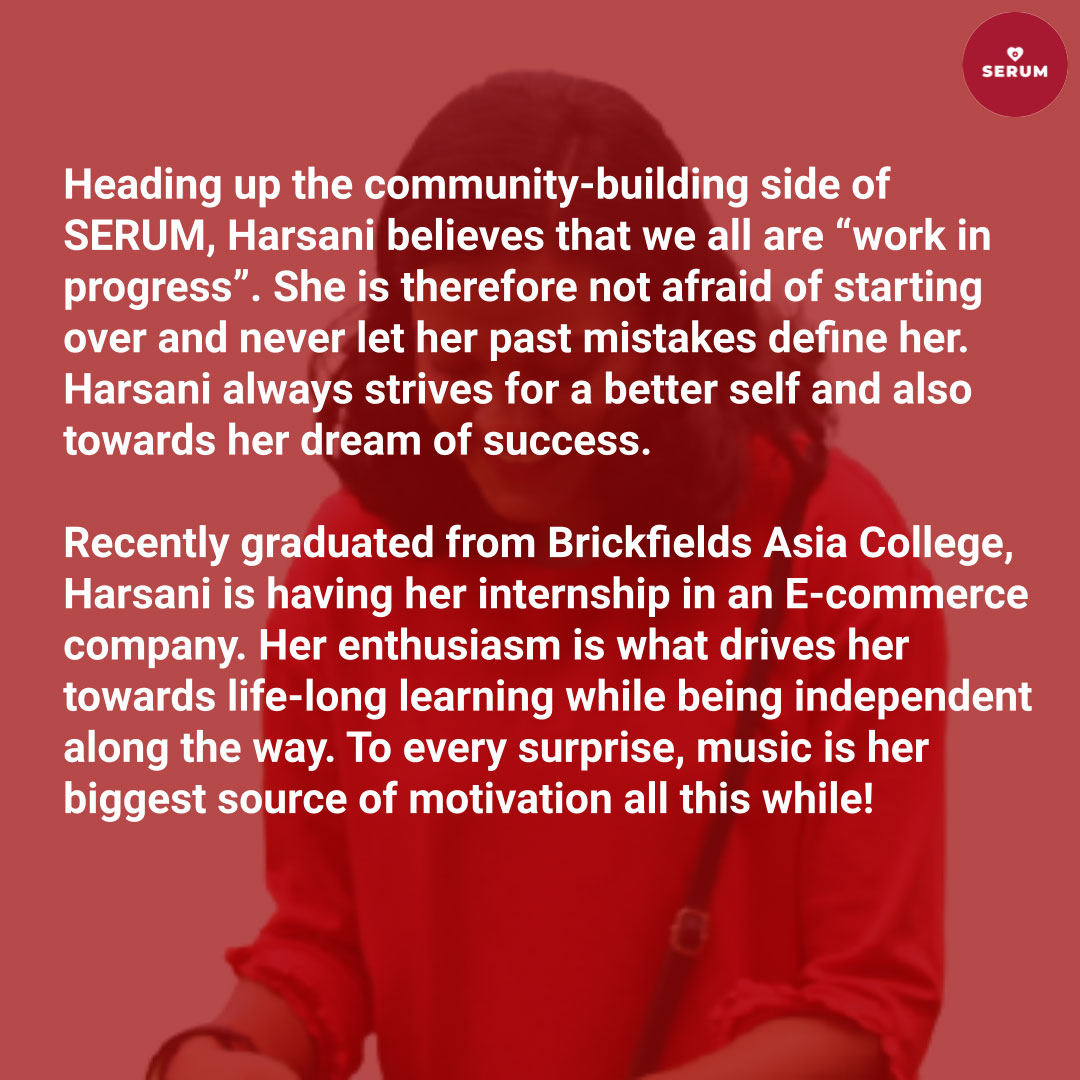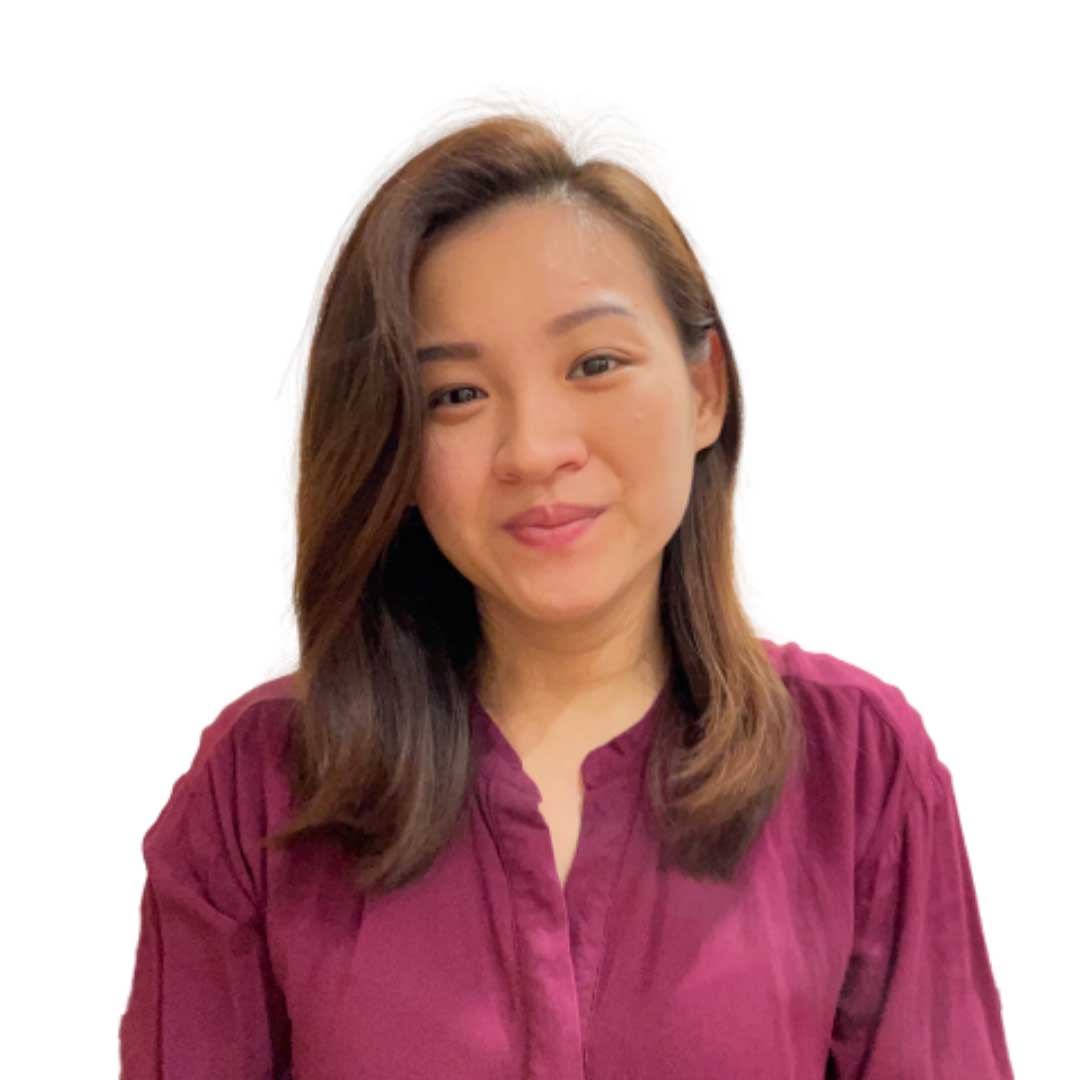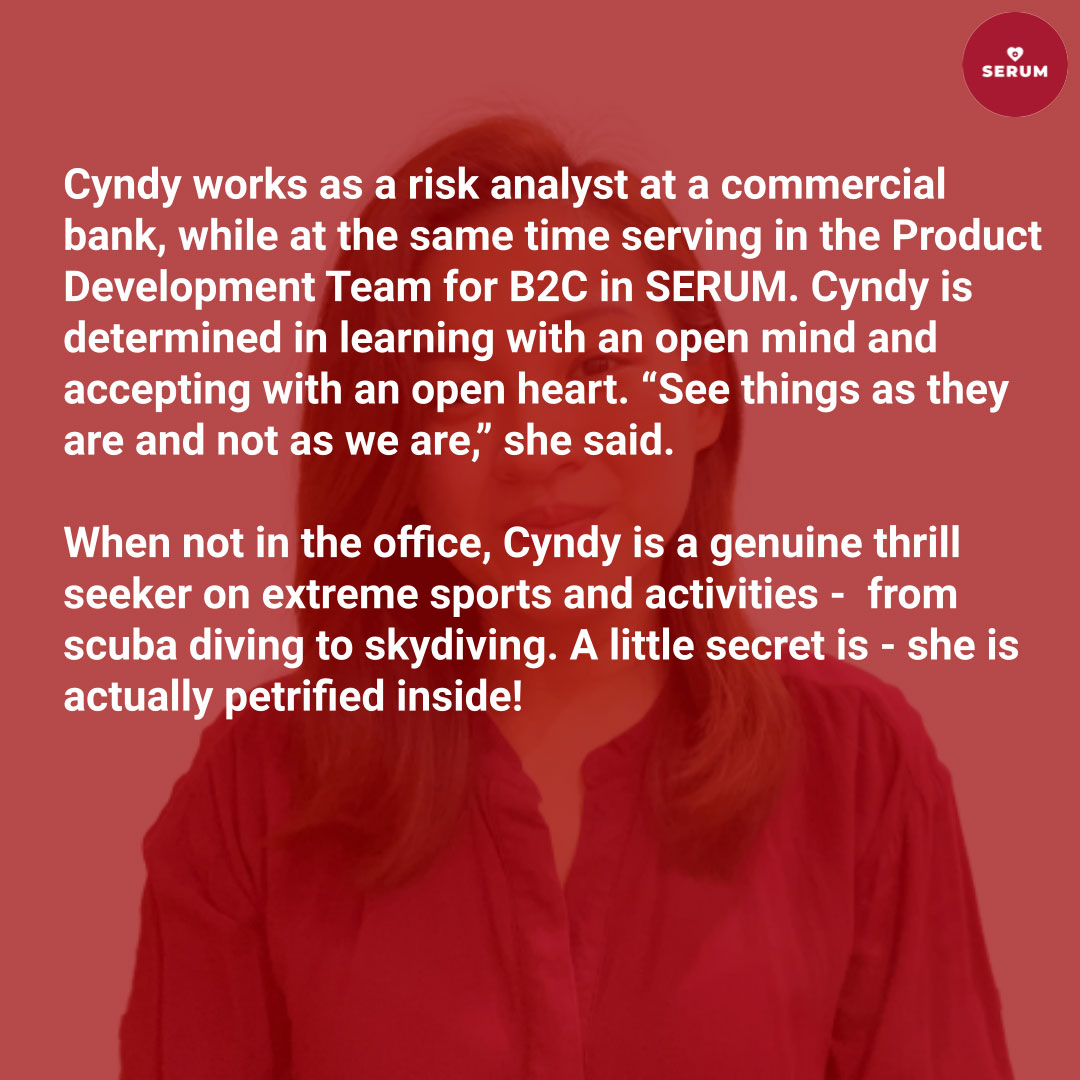 Cyndy
B2C Product Developer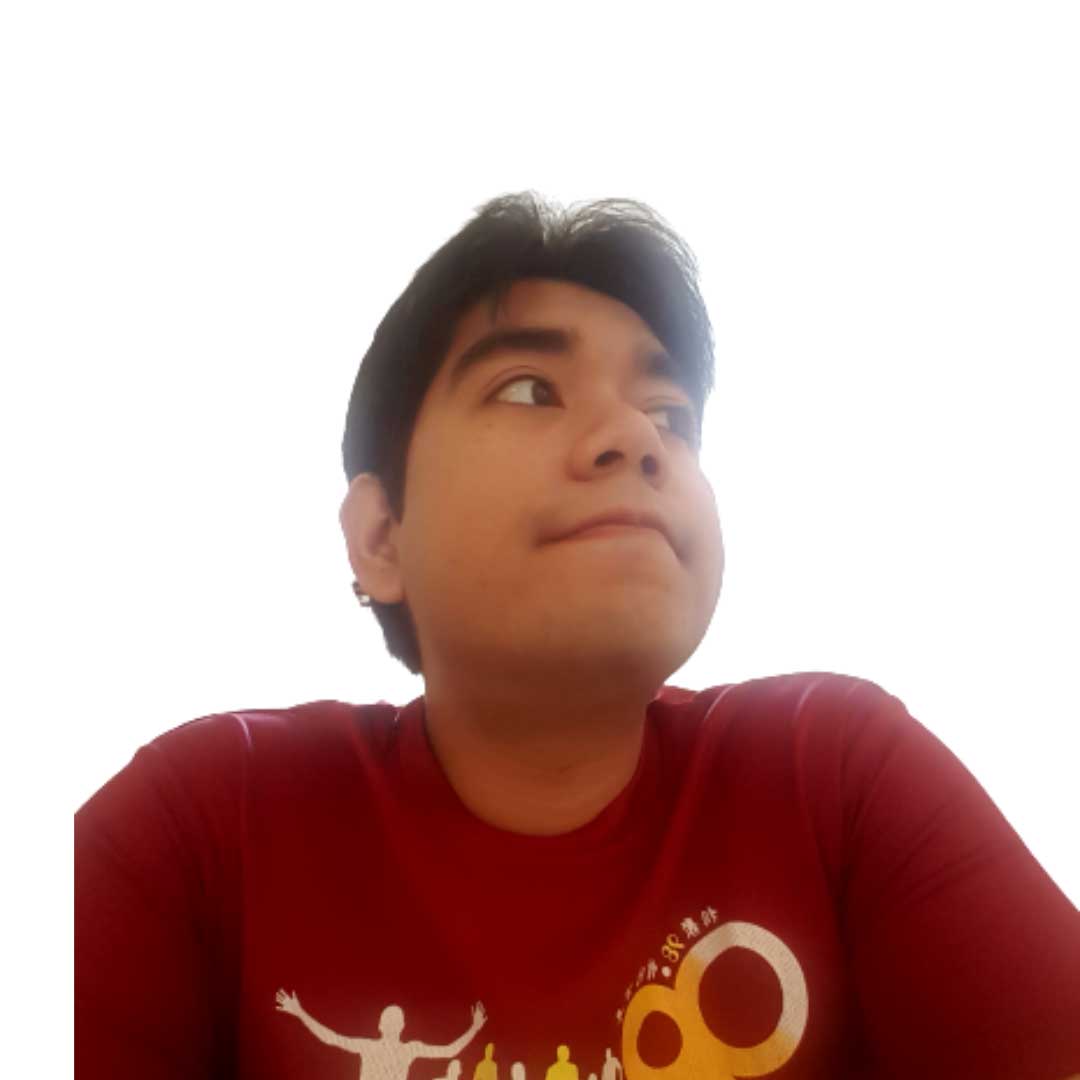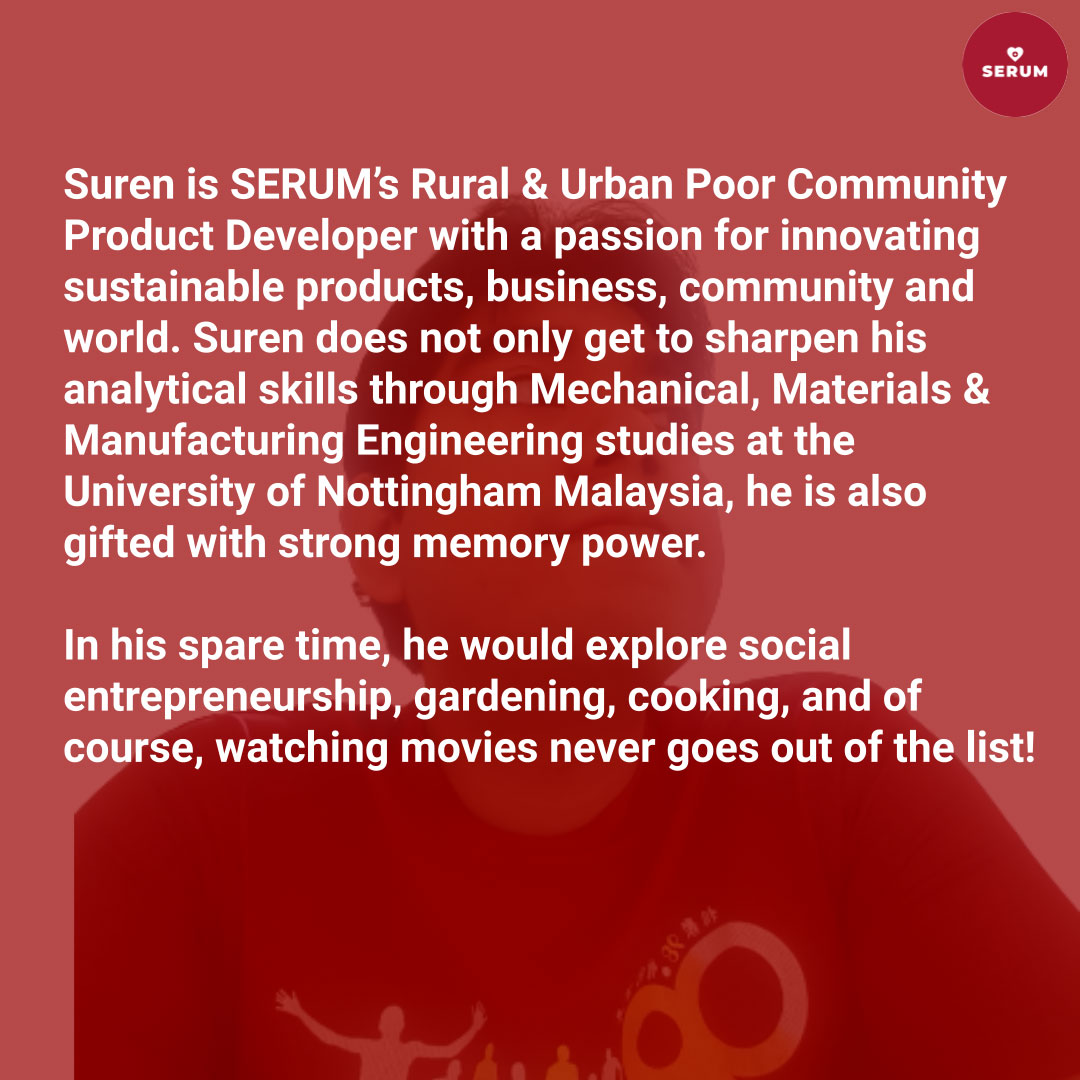 Suren
Community Product Developer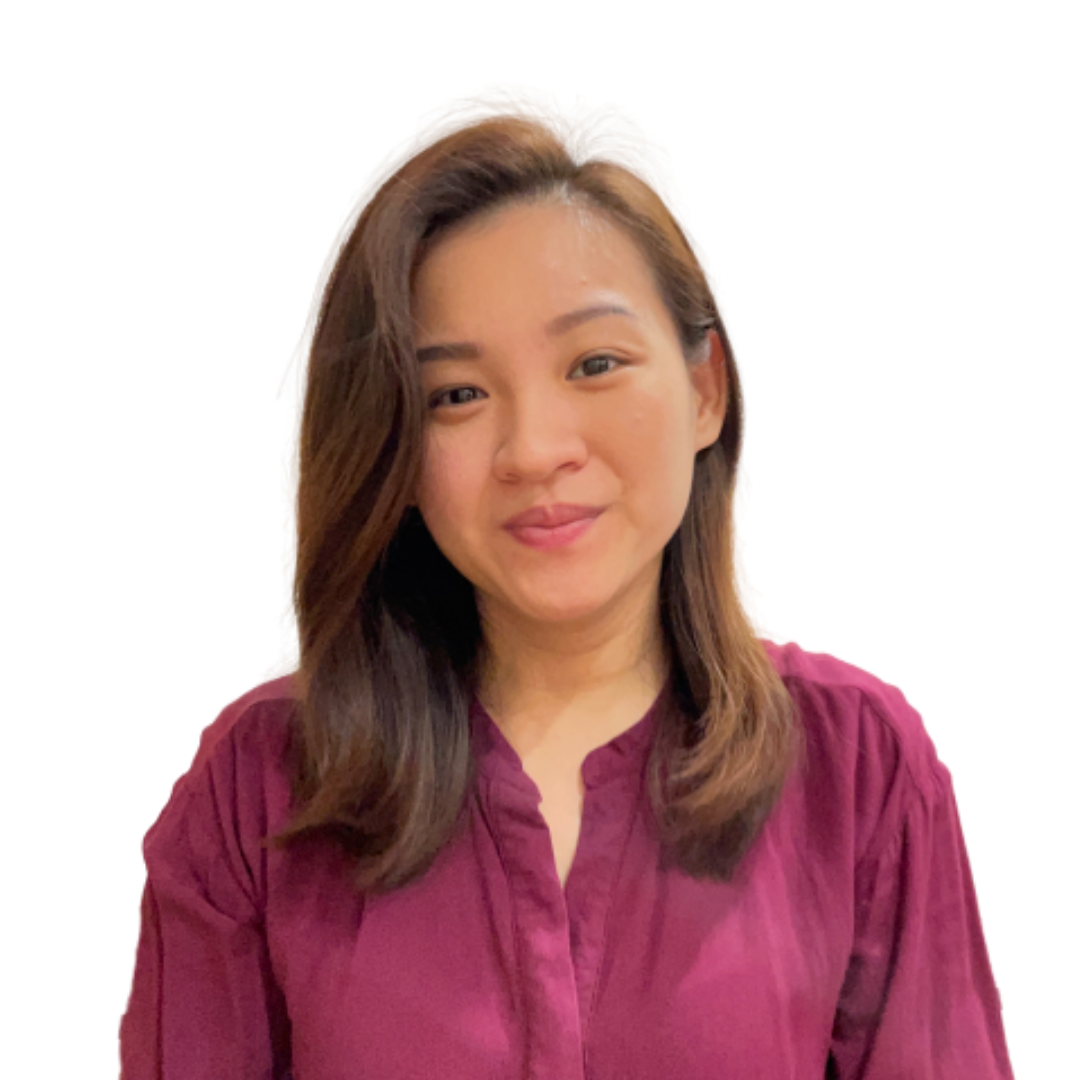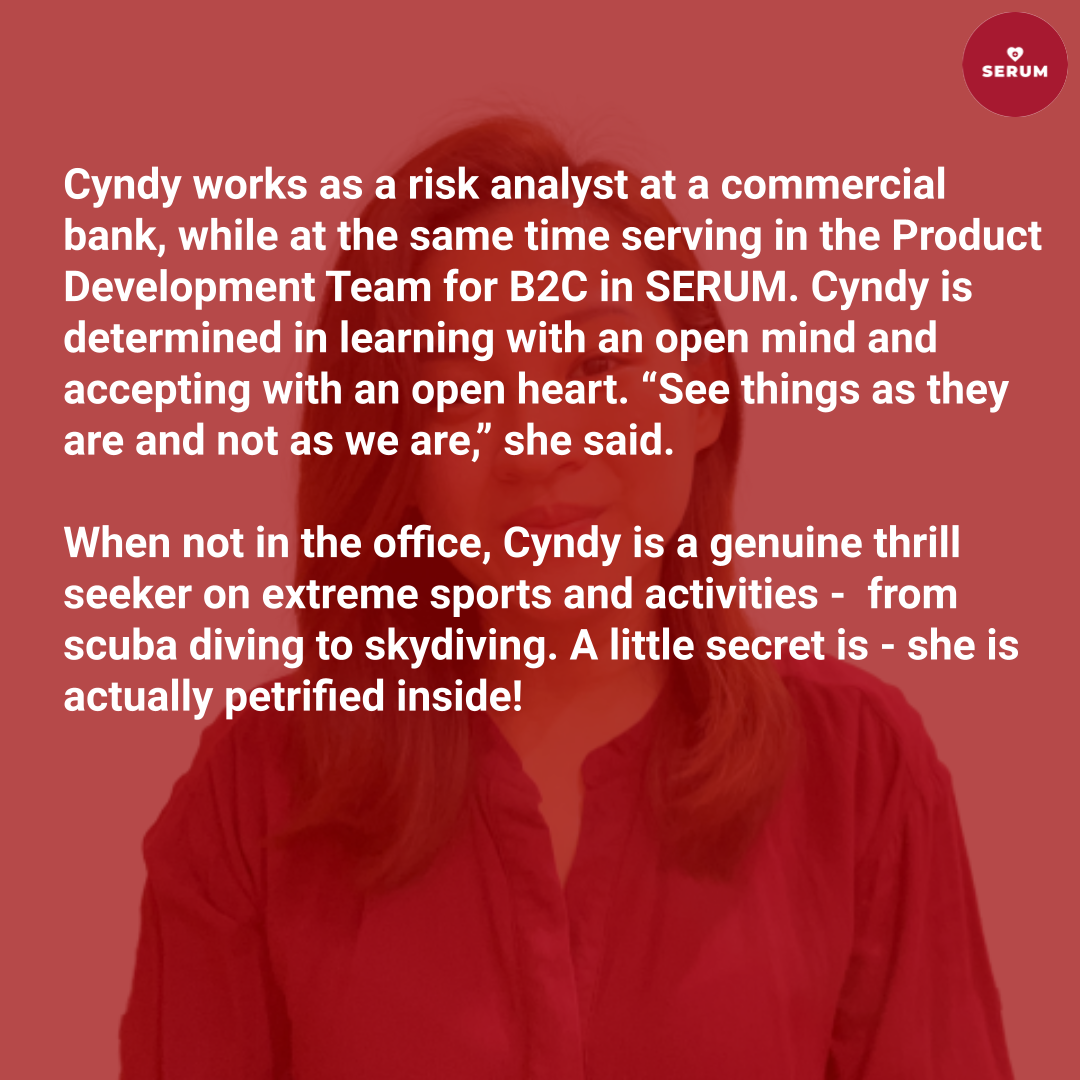 Cyndy
Product Development Lead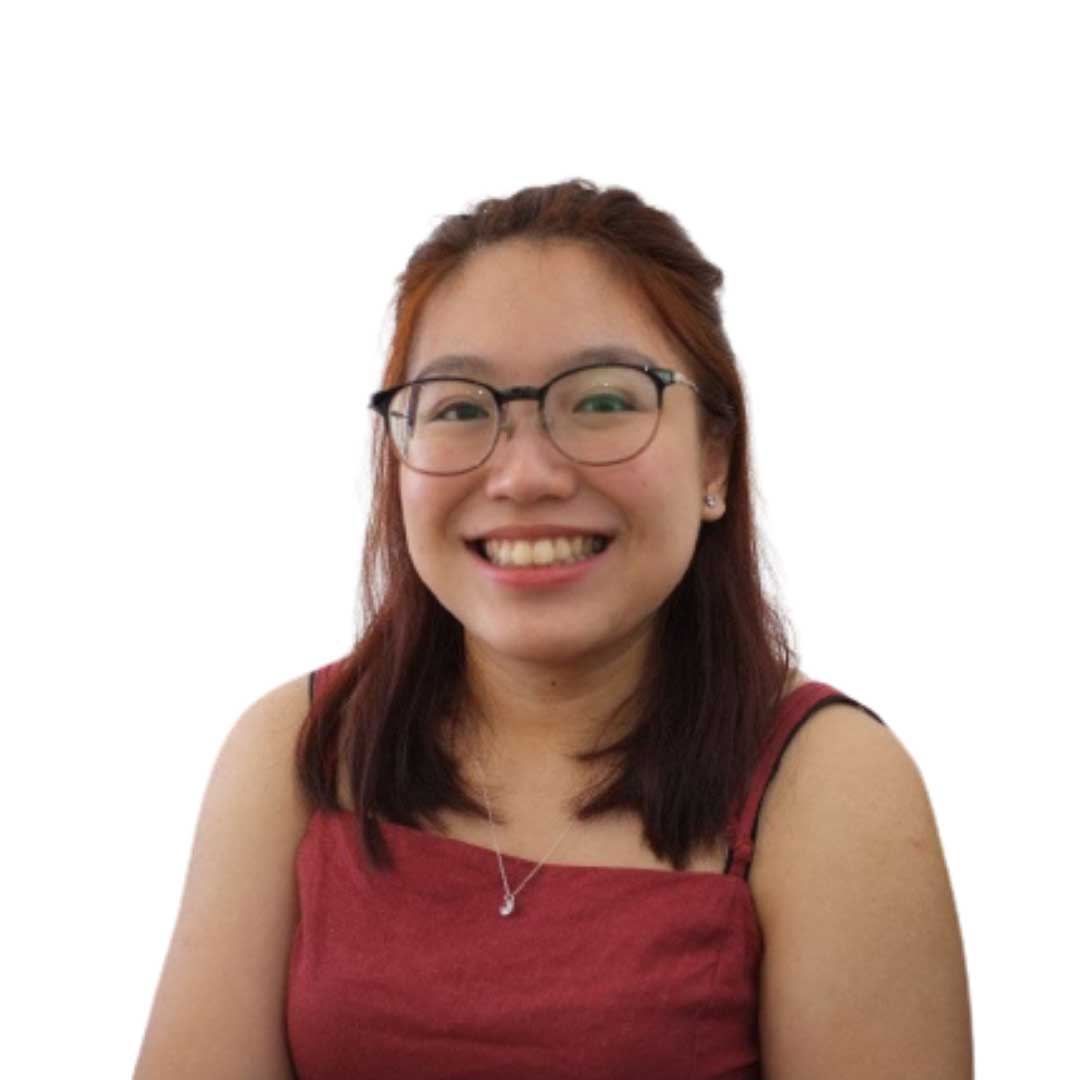 Hui Yi
Product Development Executive
Yunfa
Product Development Executive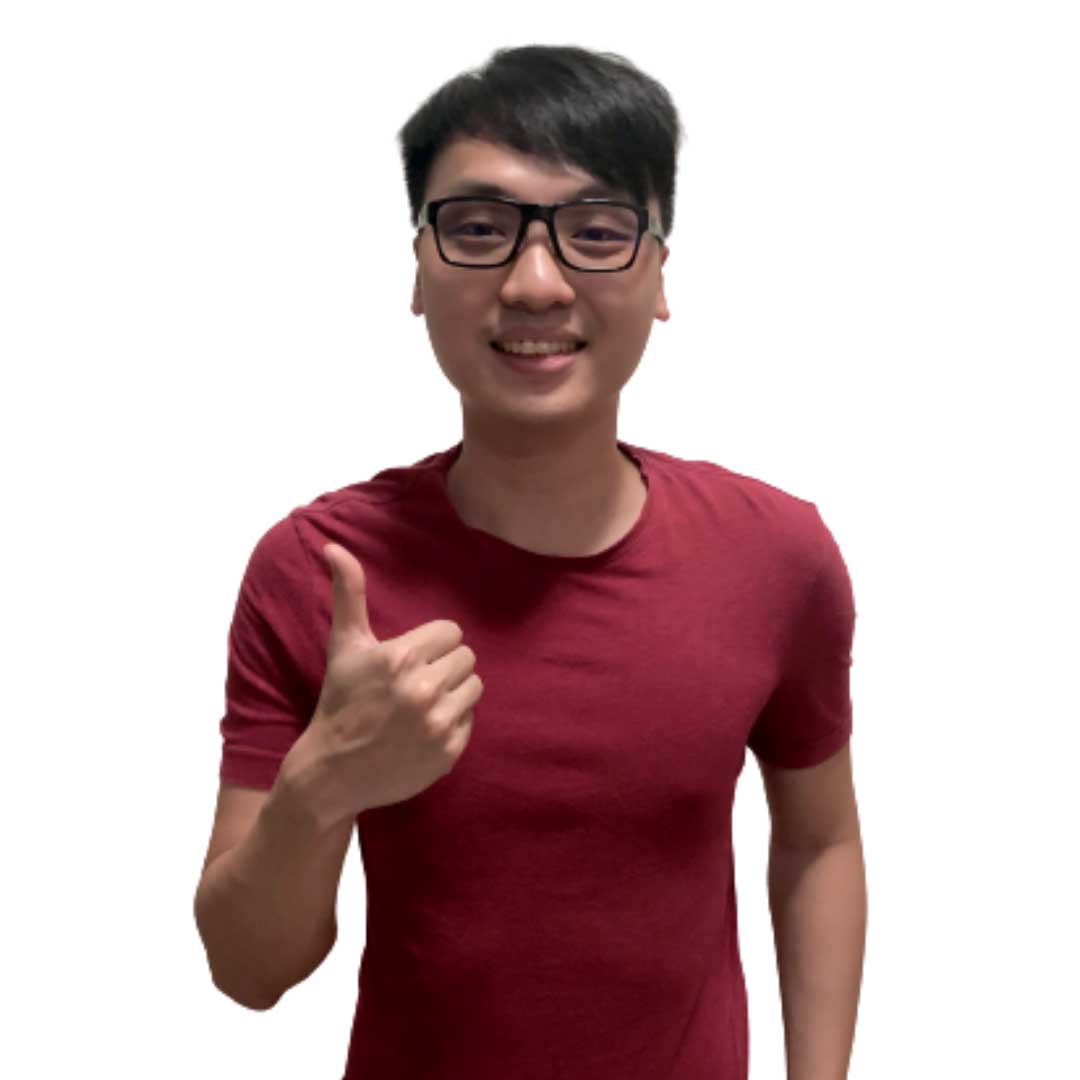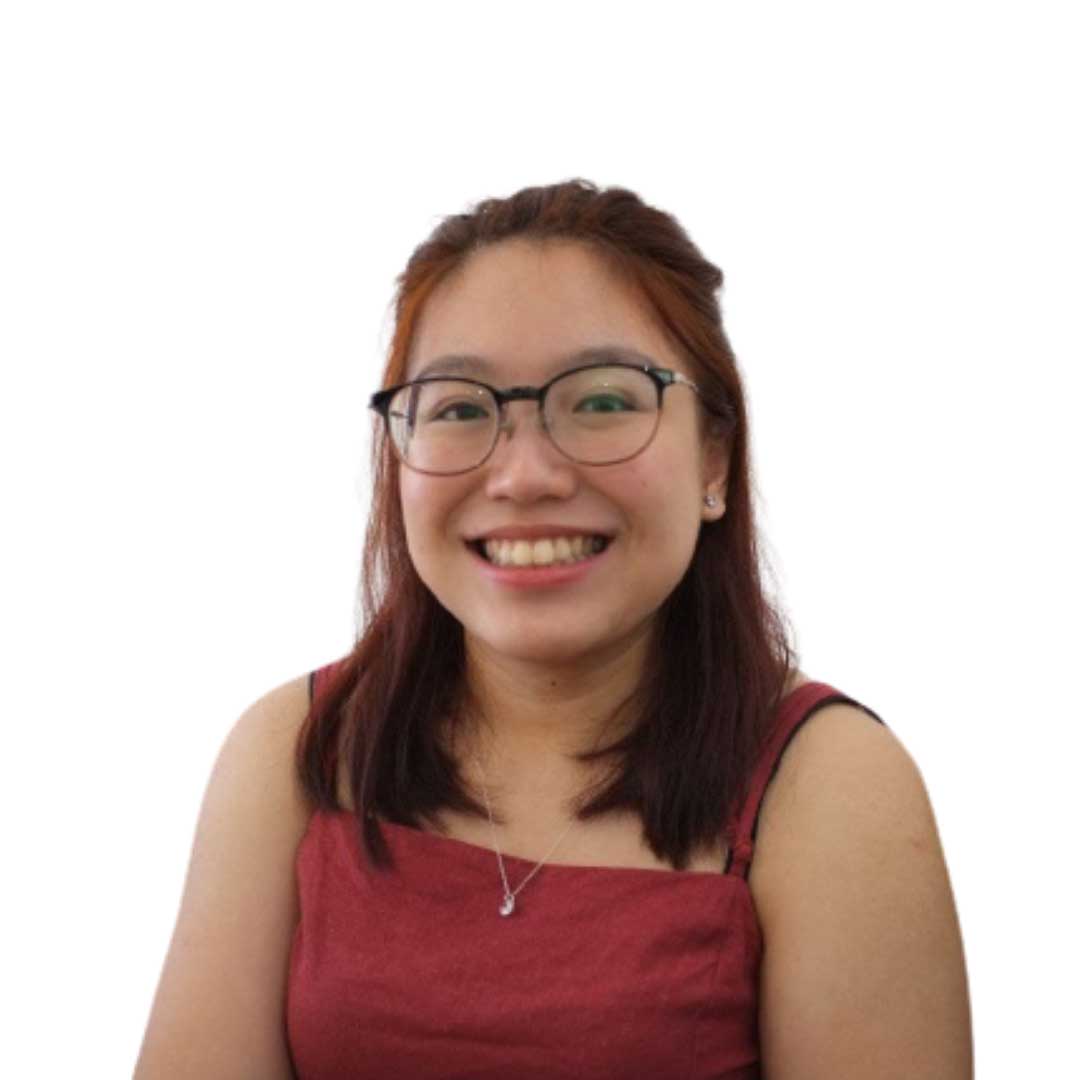 Arthi
CSR Sales Executive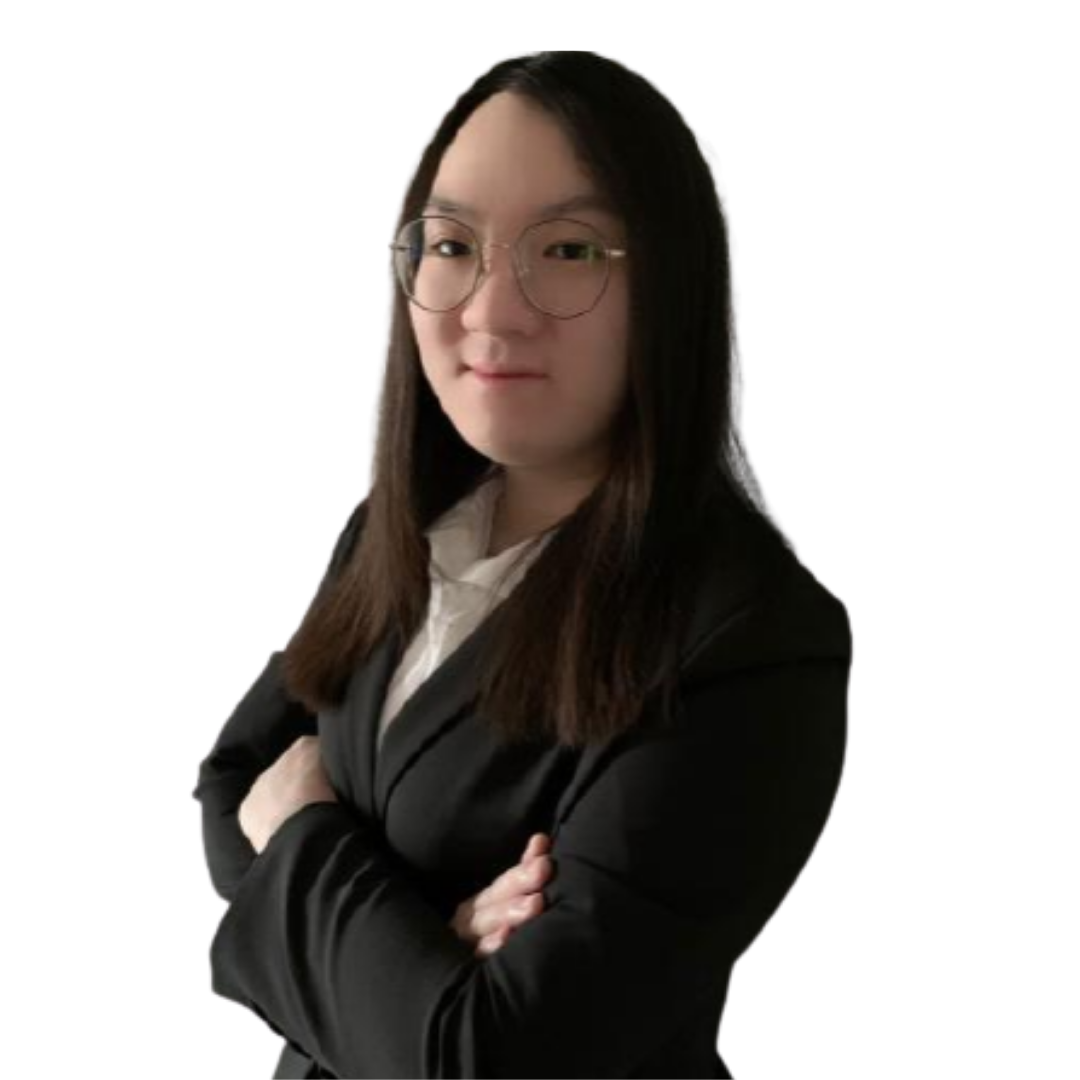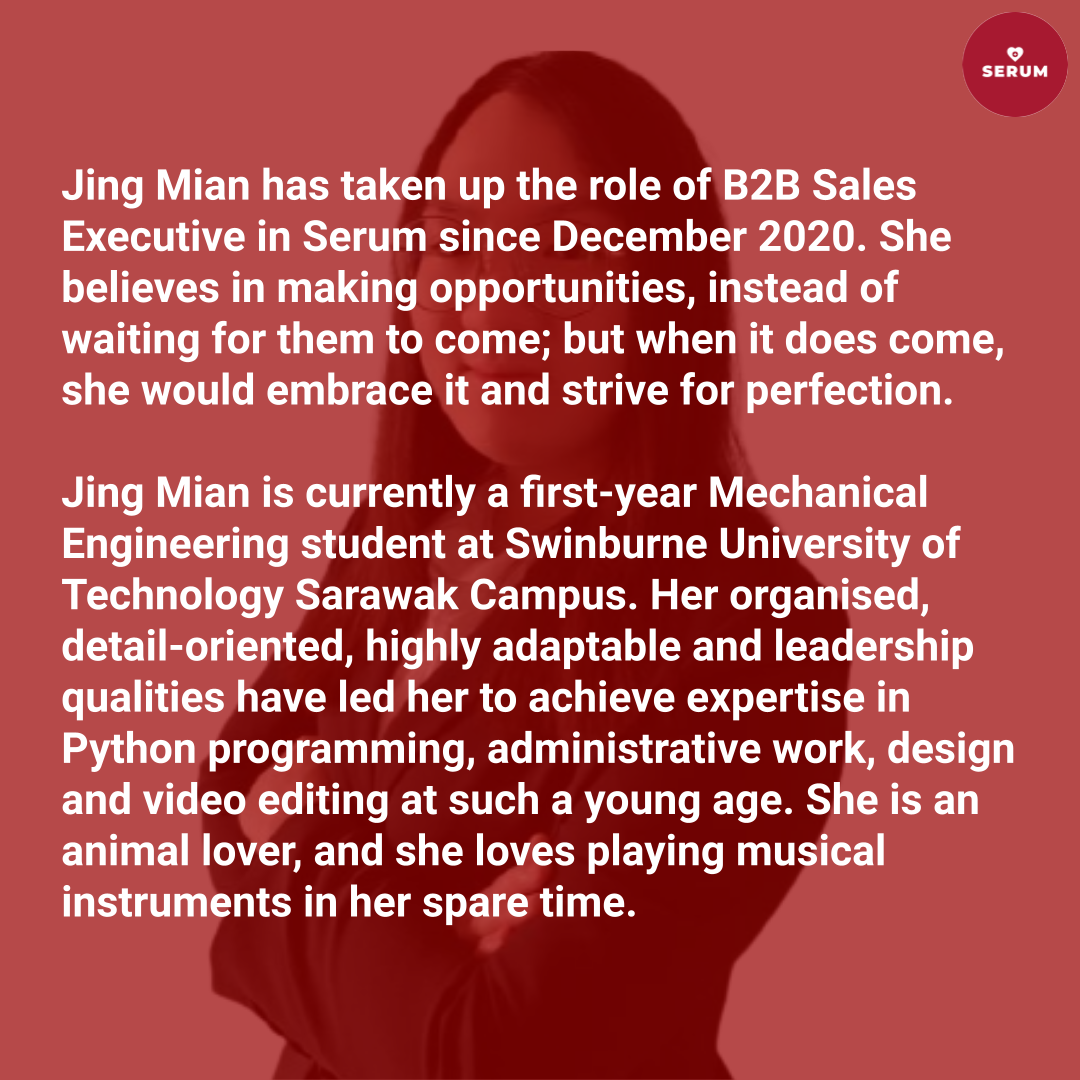 Jing Mian
LinkedIn Content Curator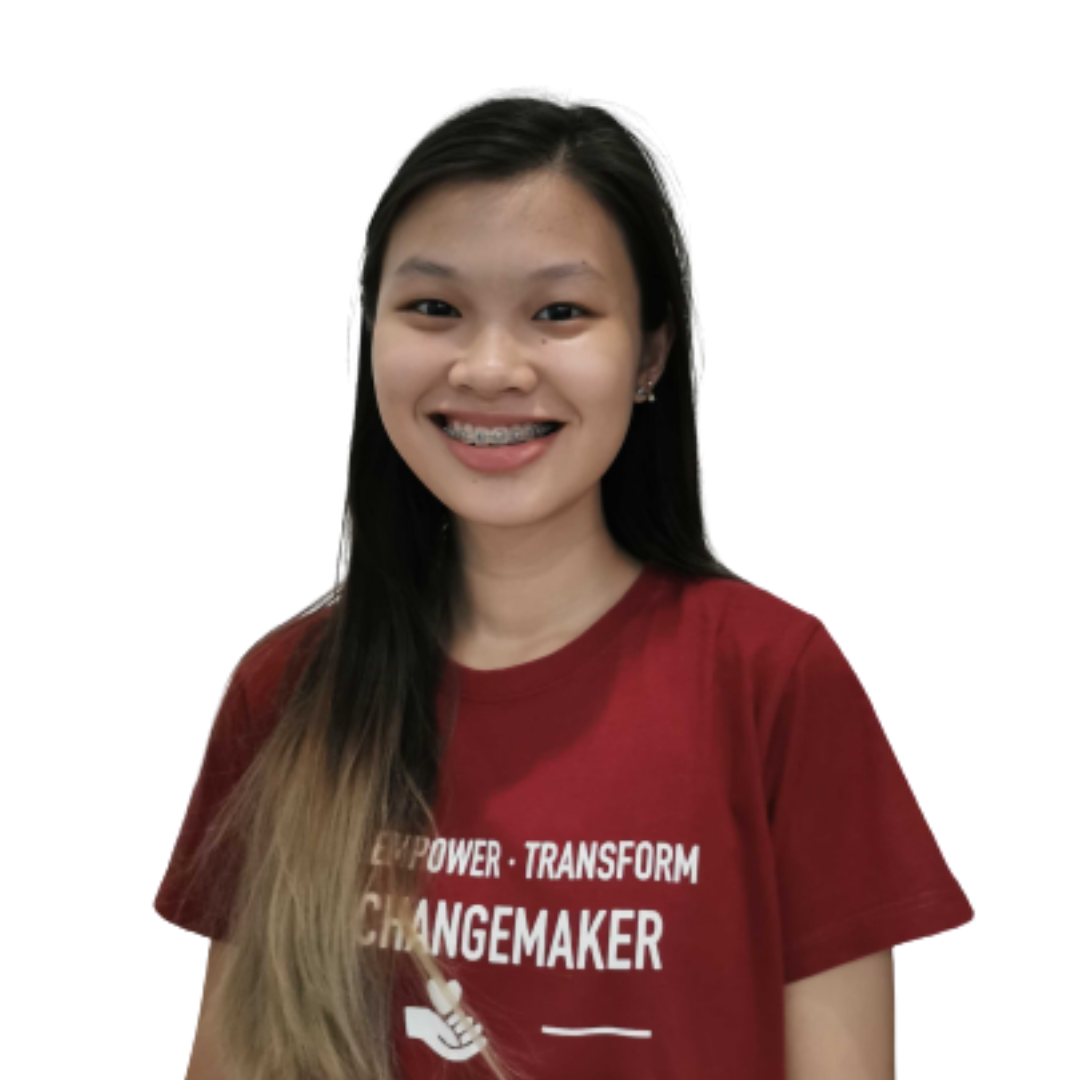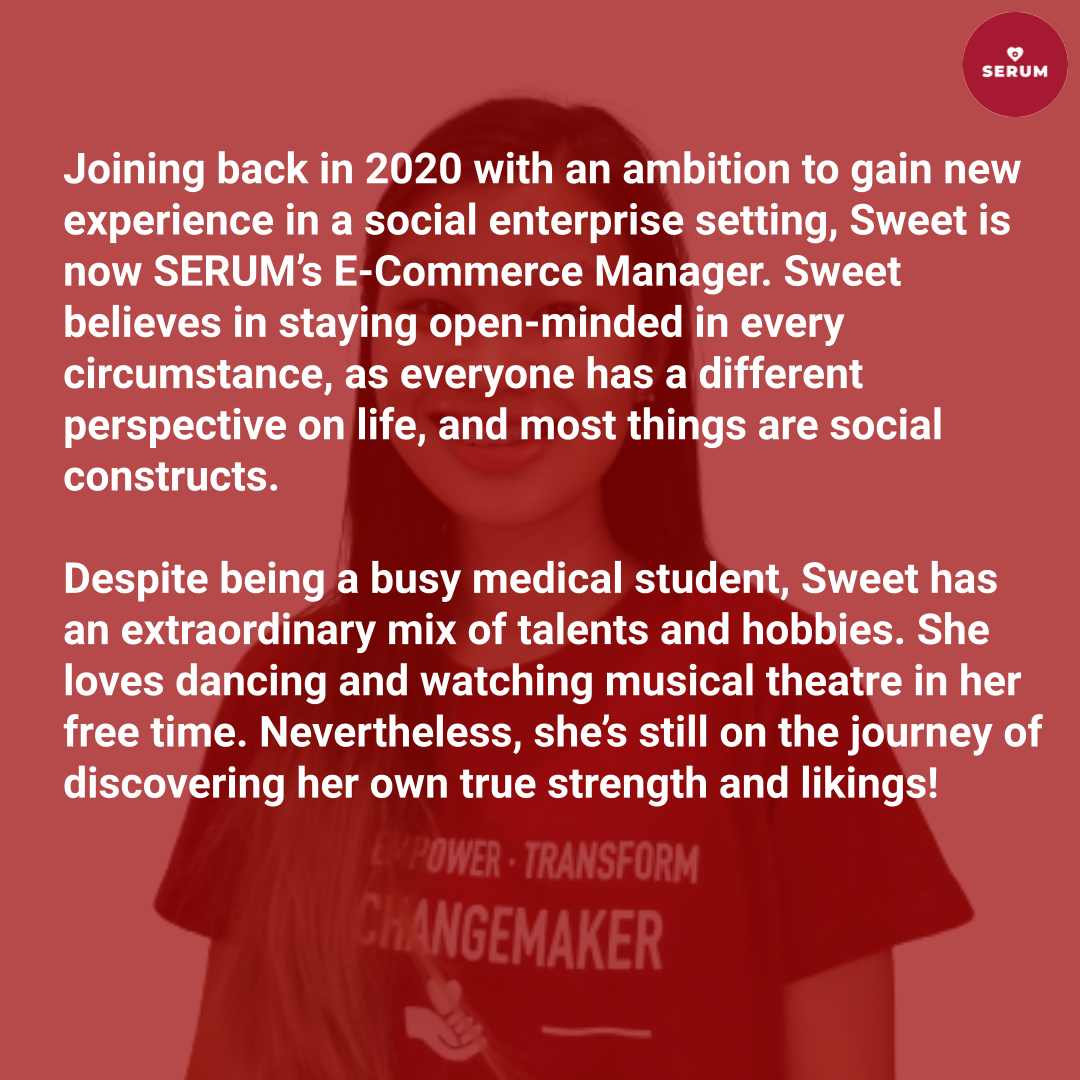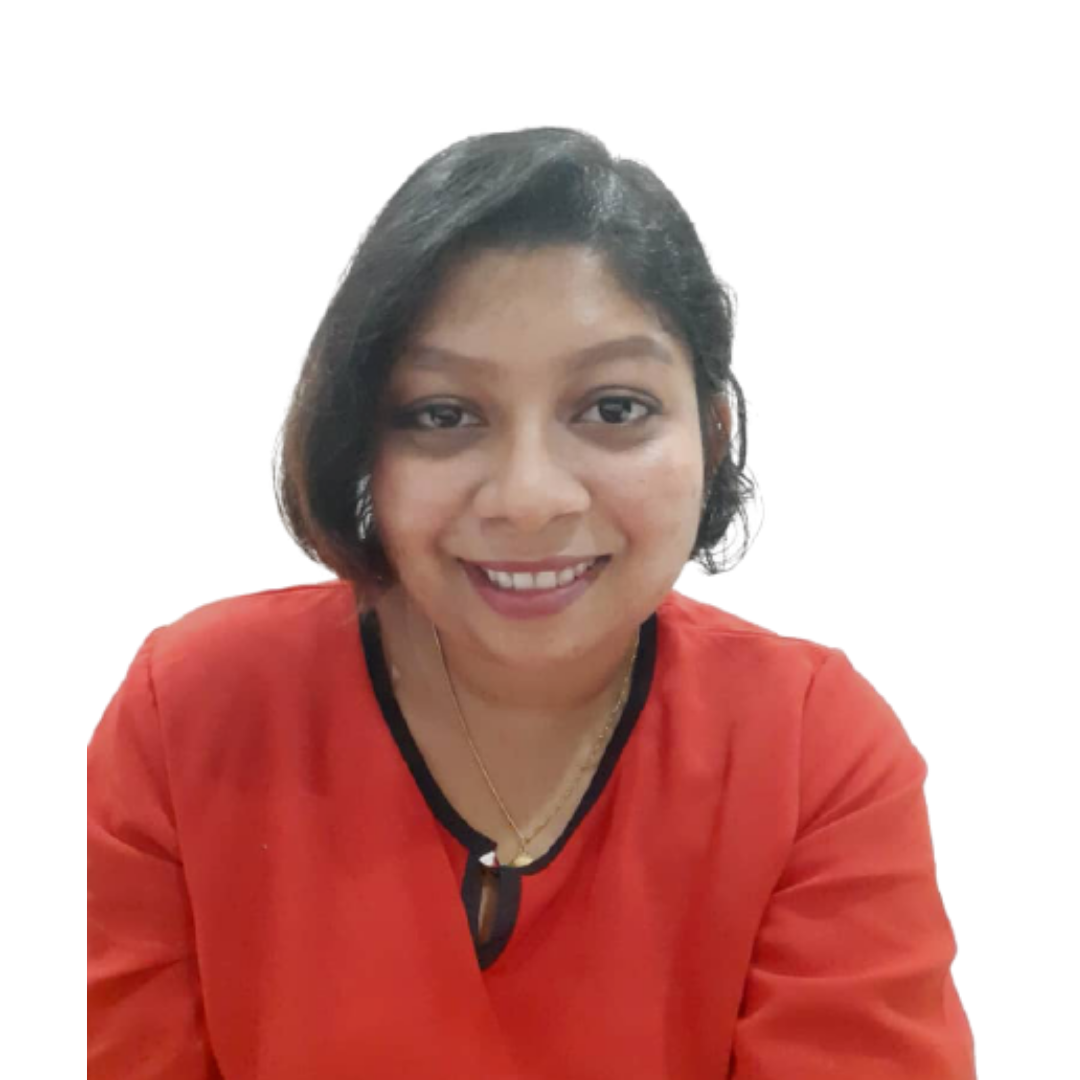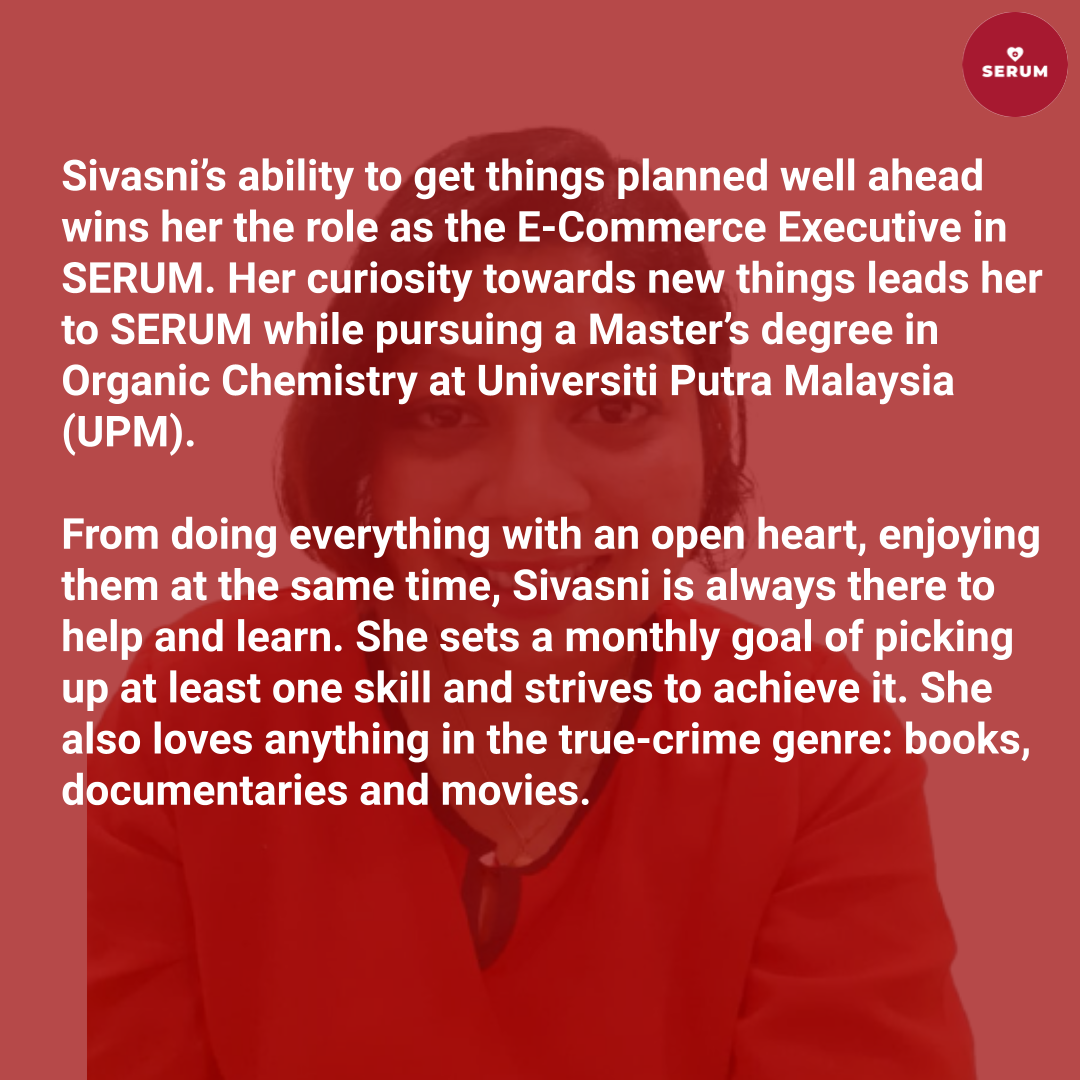 Siva
E-Commerce Executive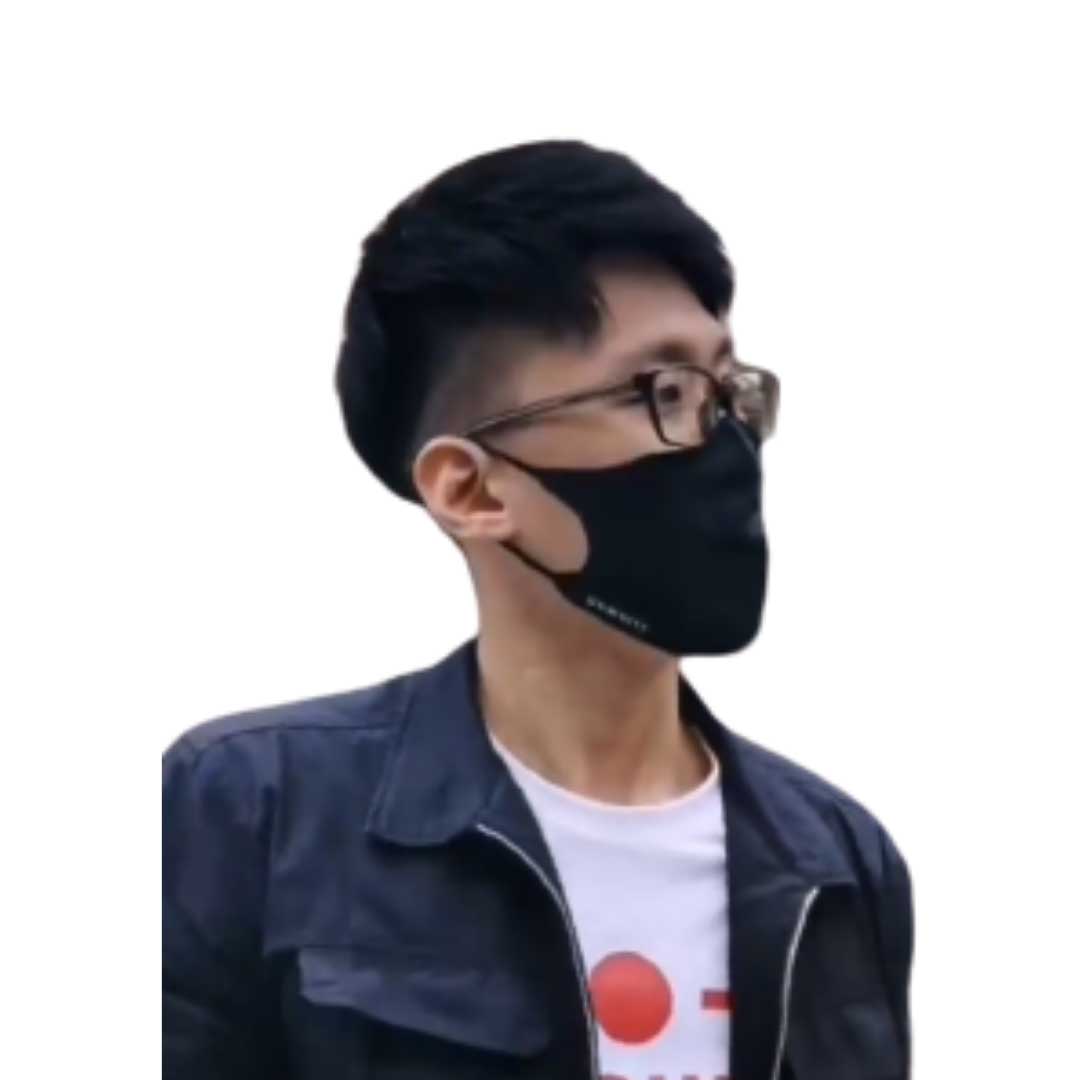 Danica
E-Commerce Analyst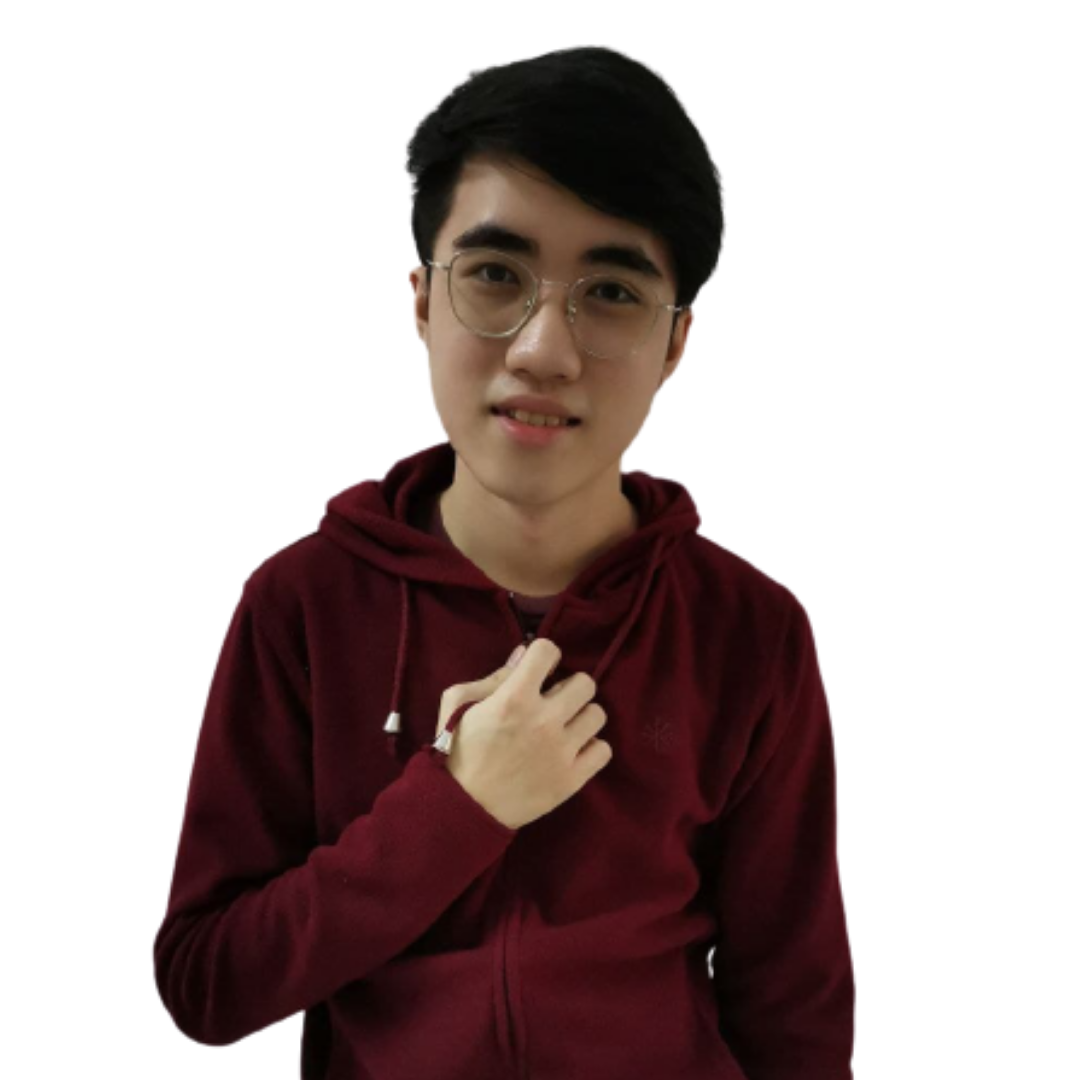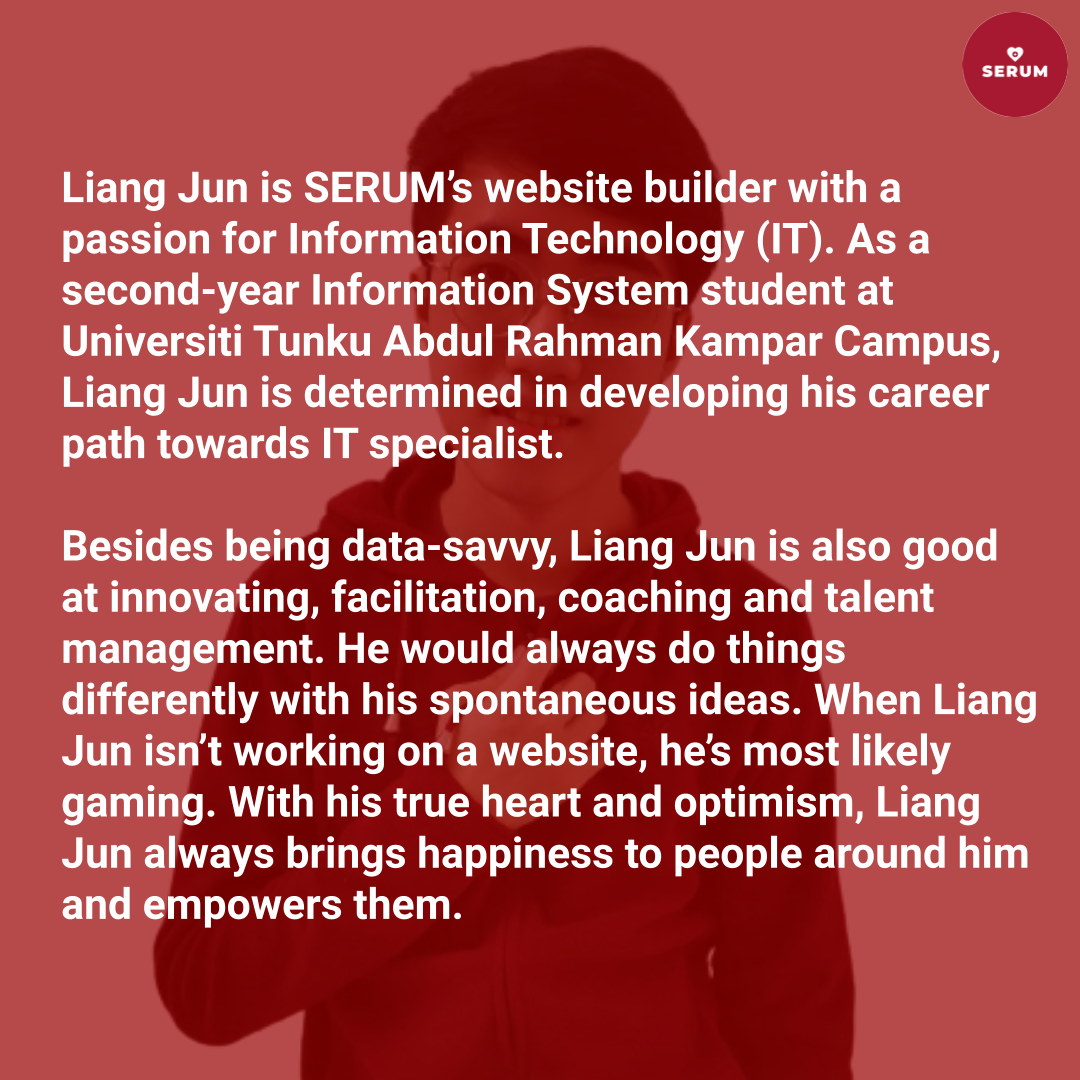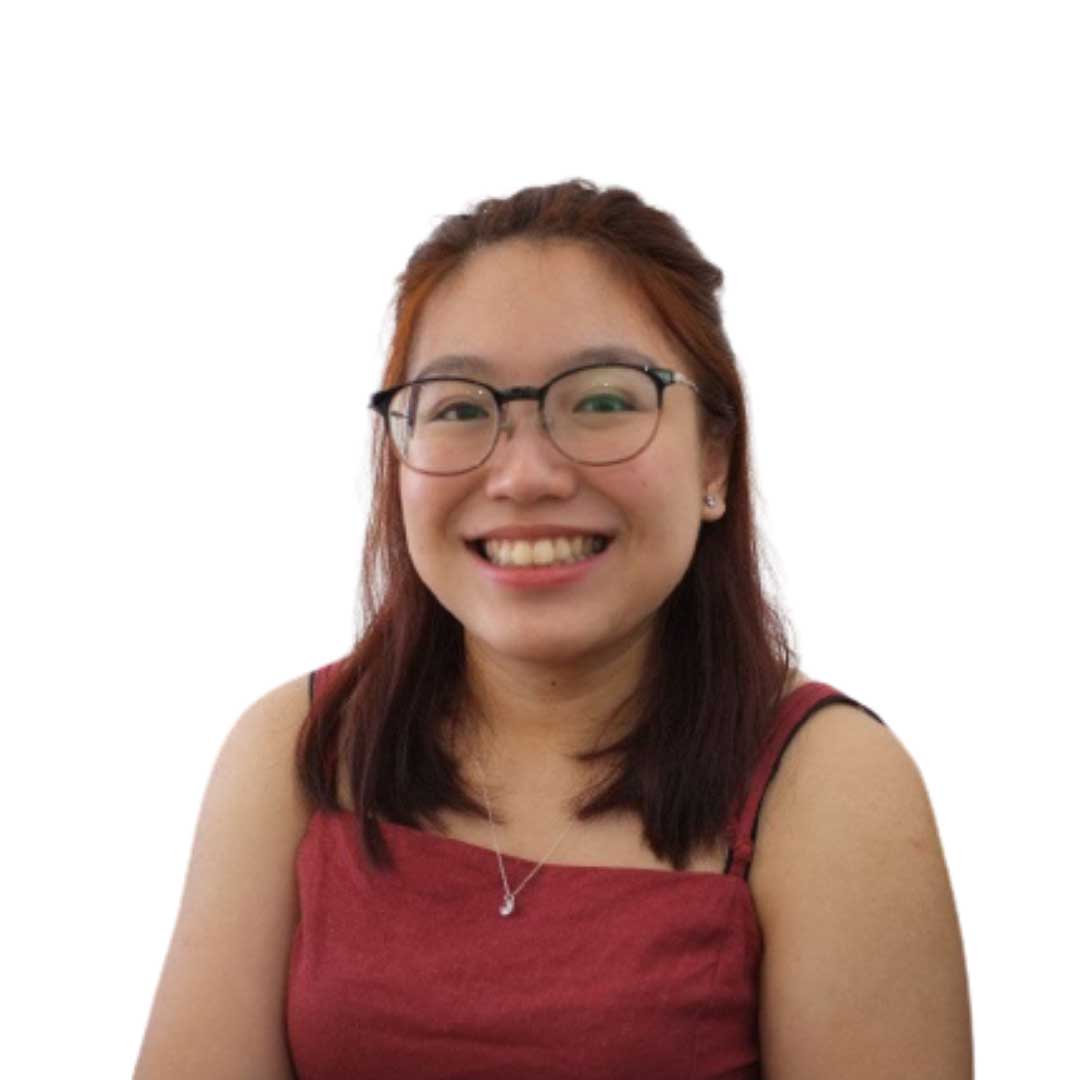 Khai Ern
Website Content Curator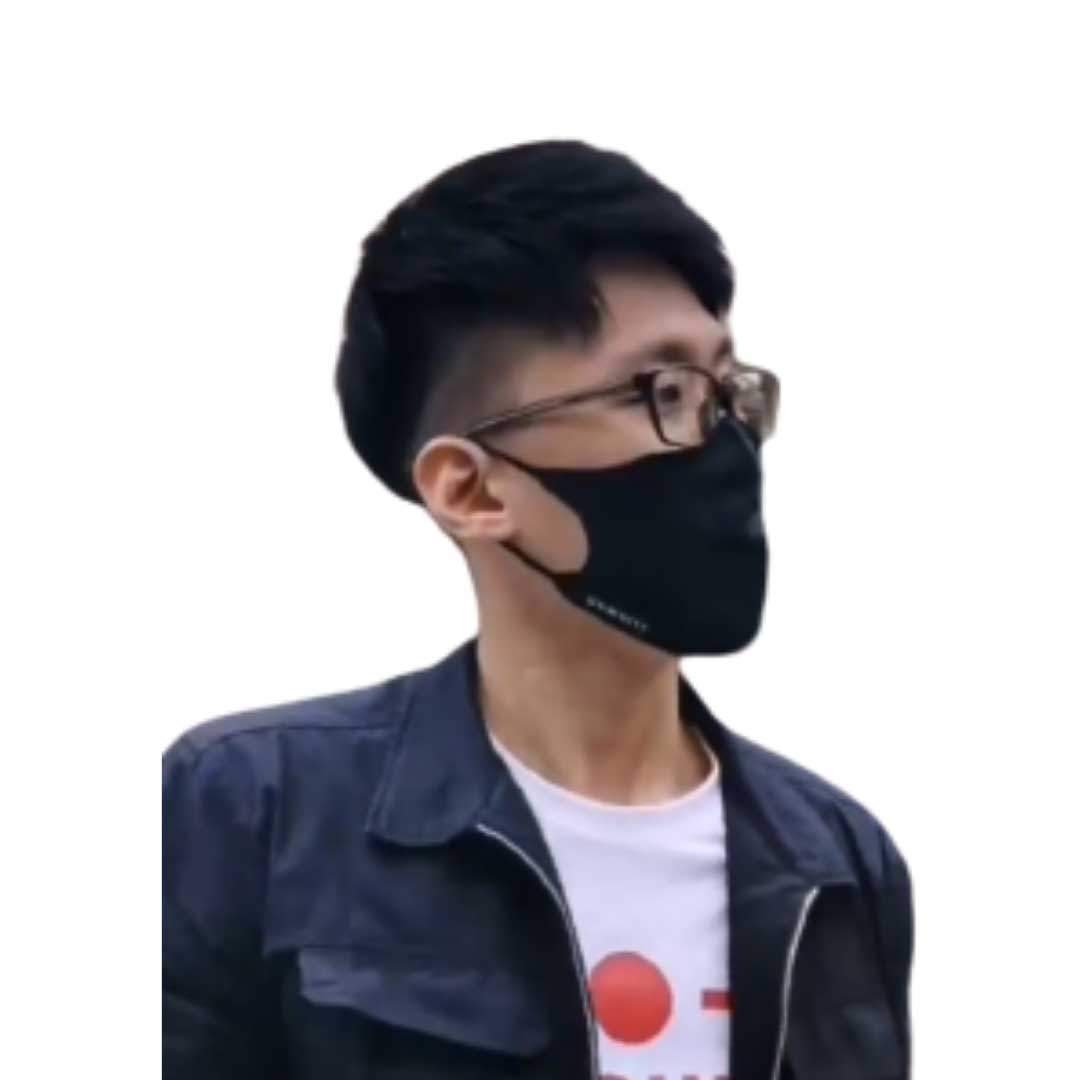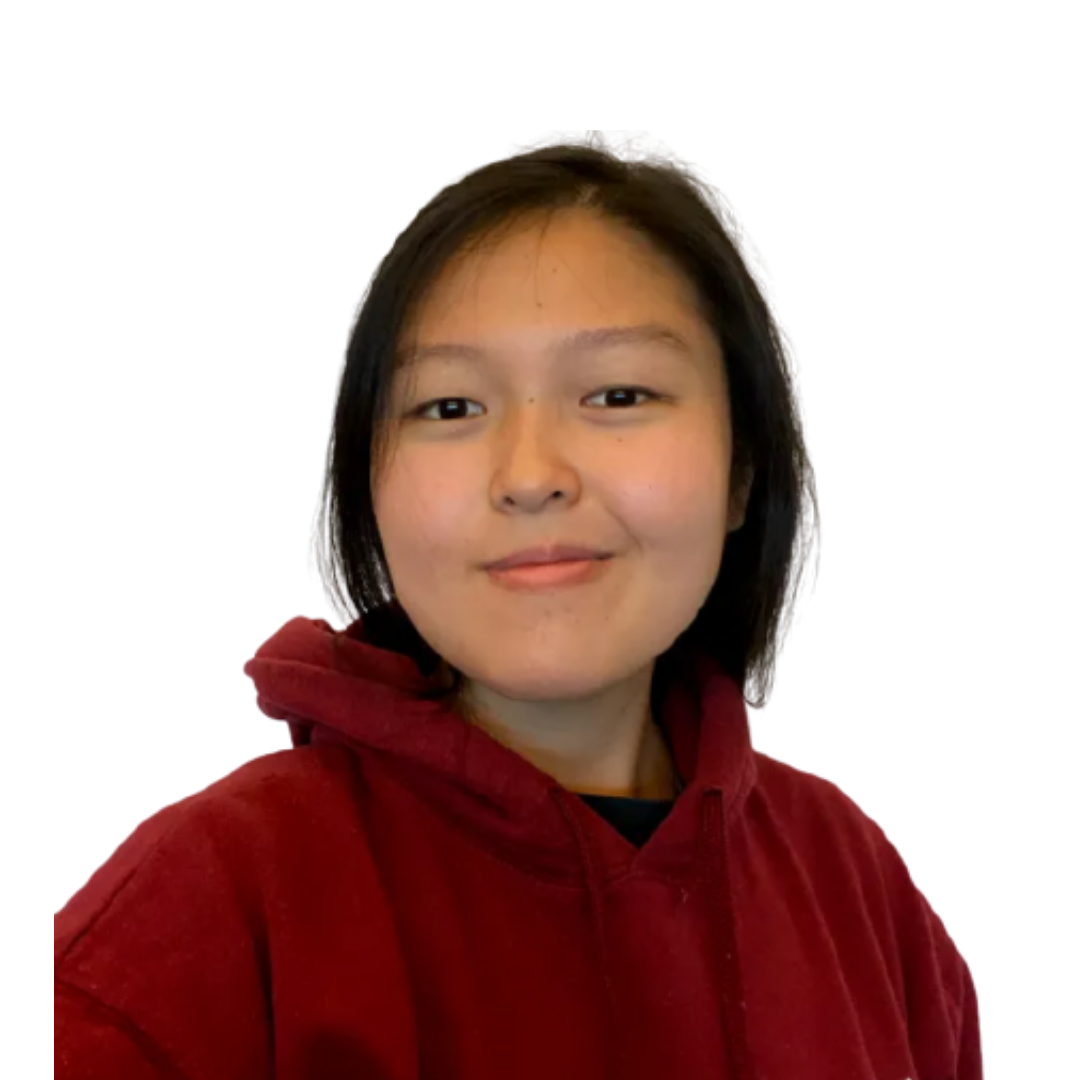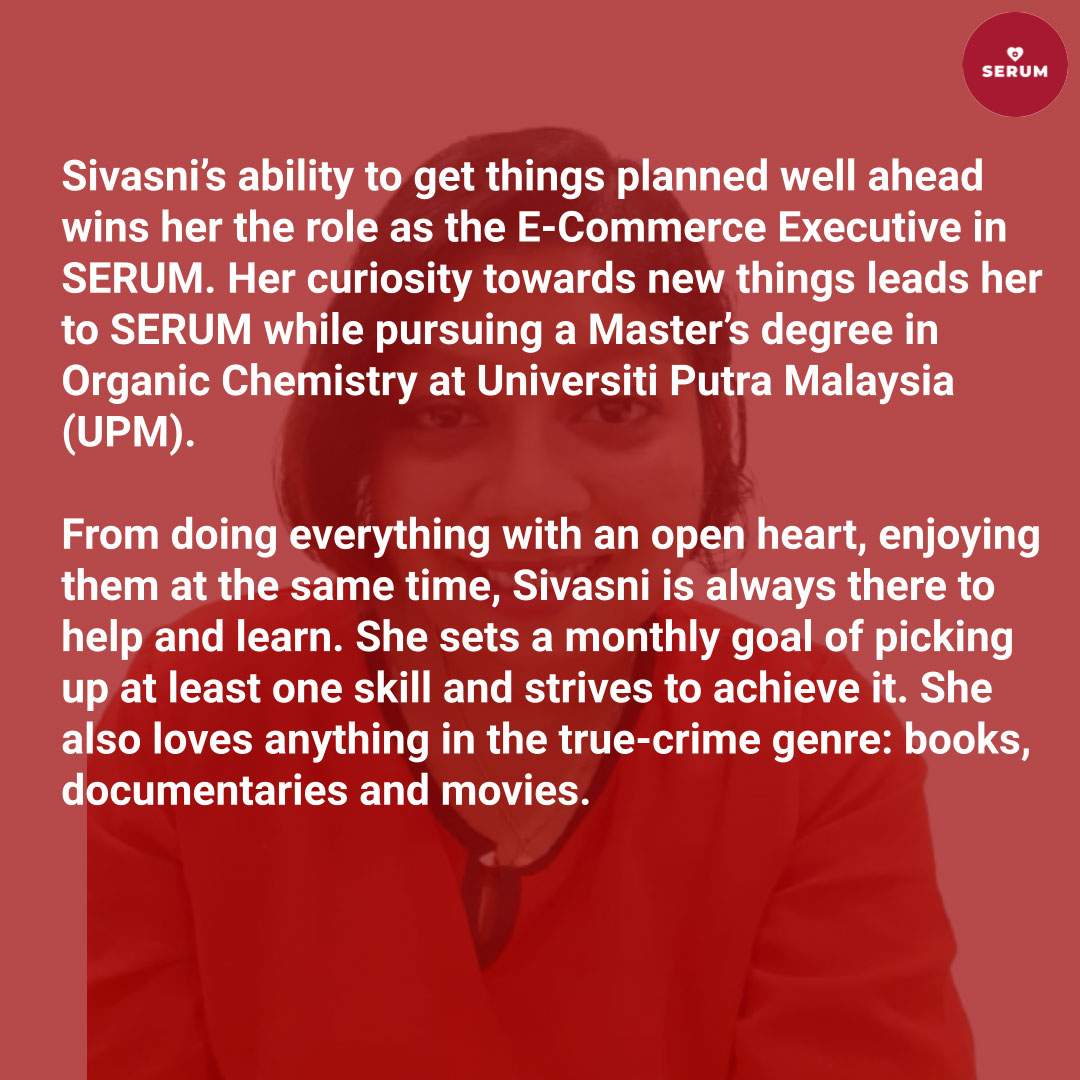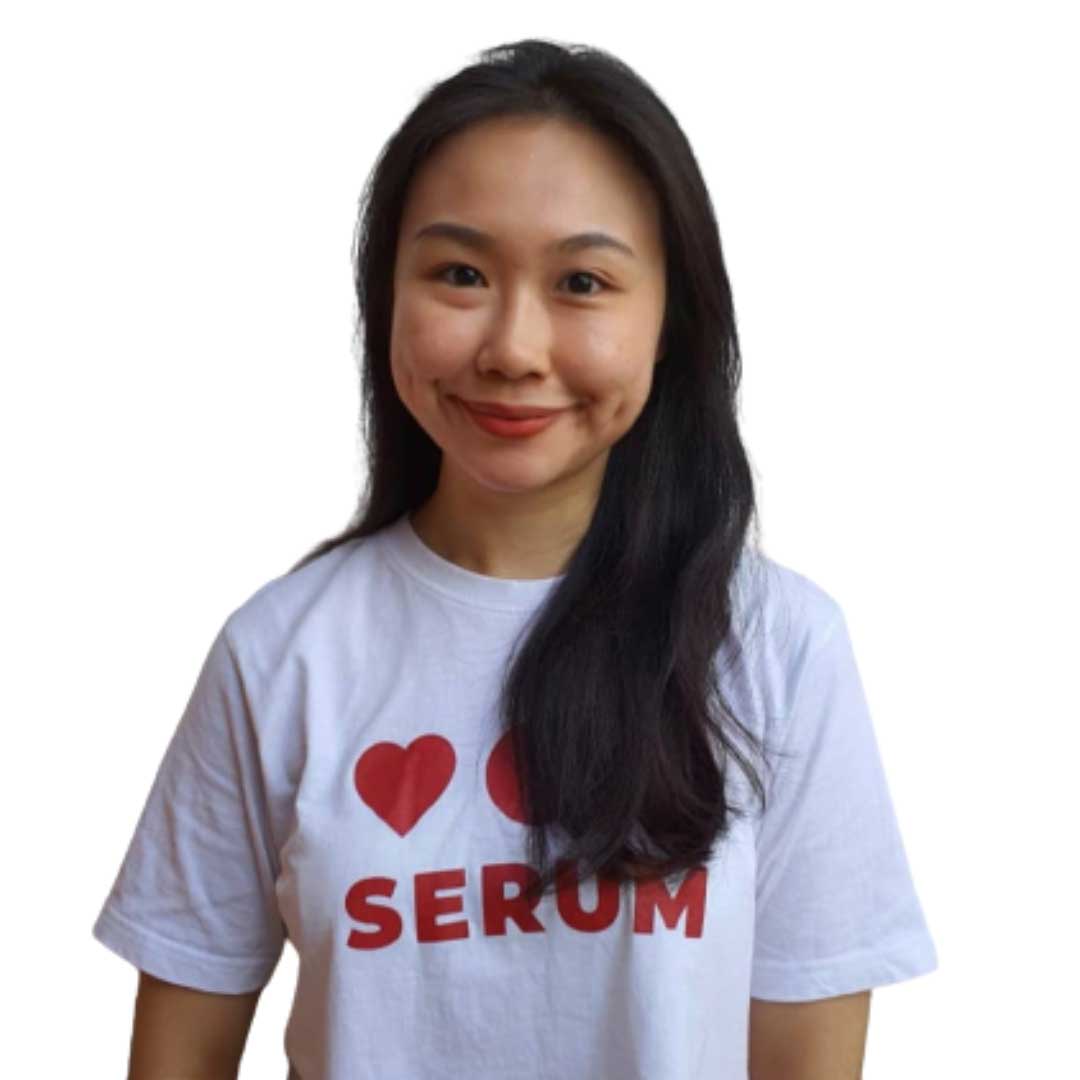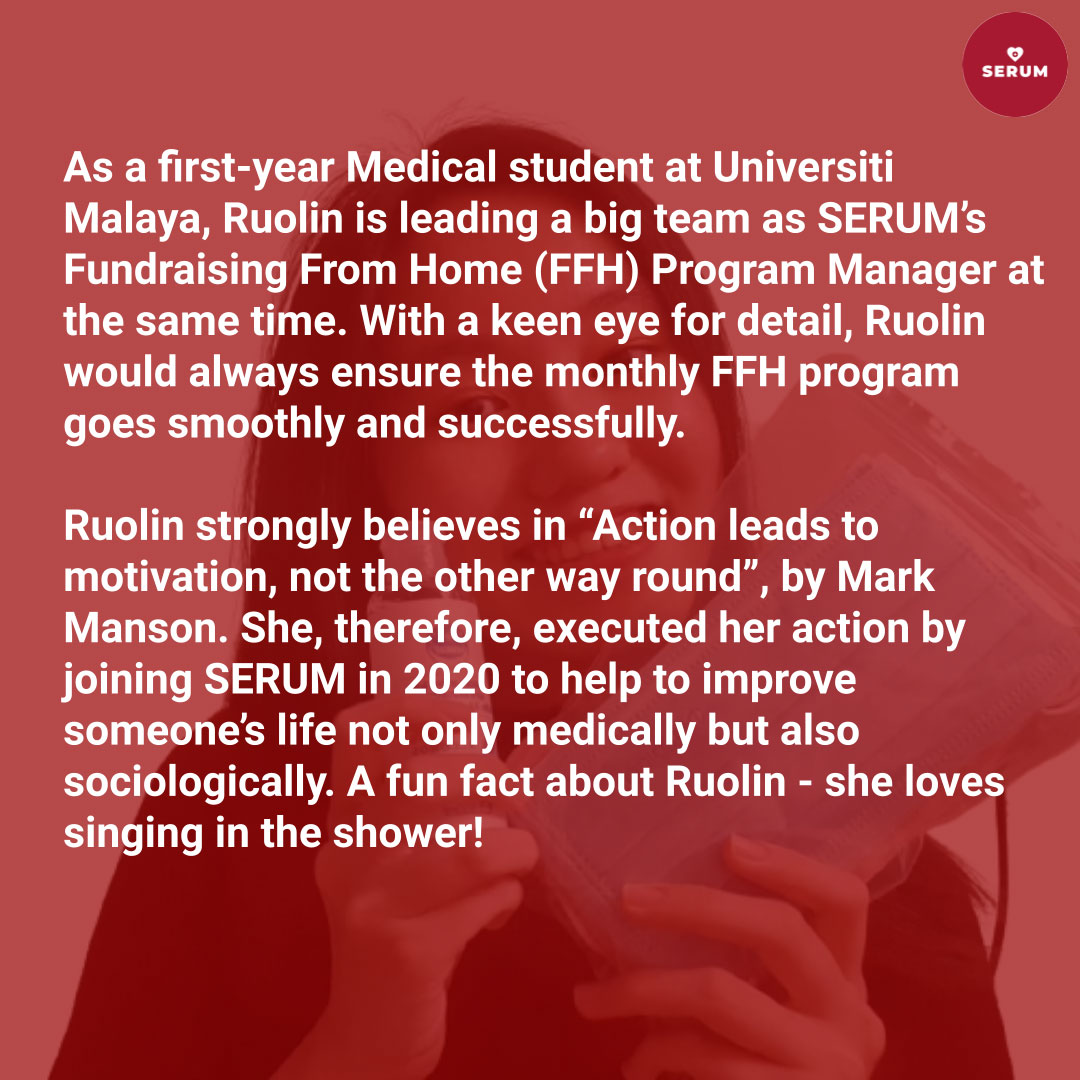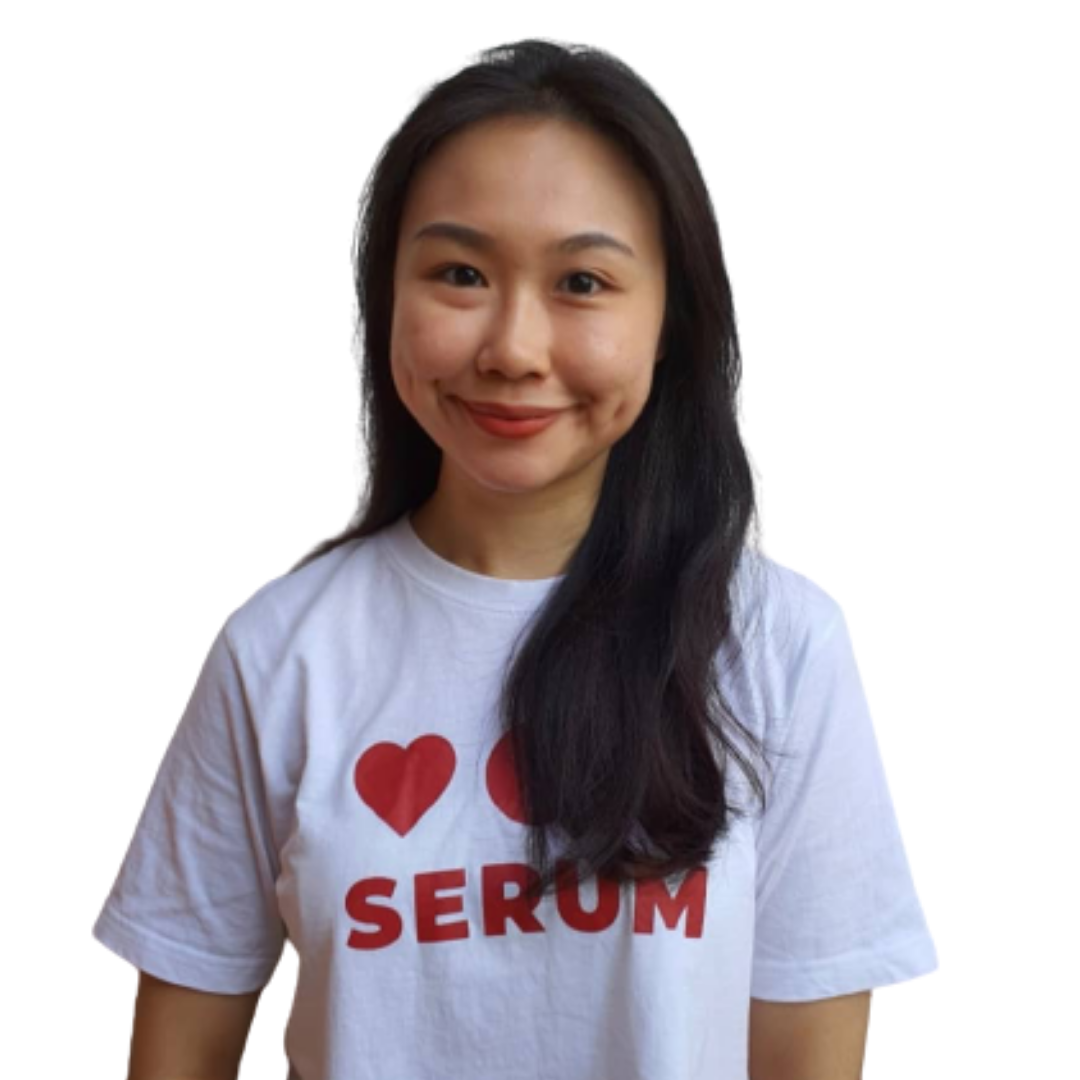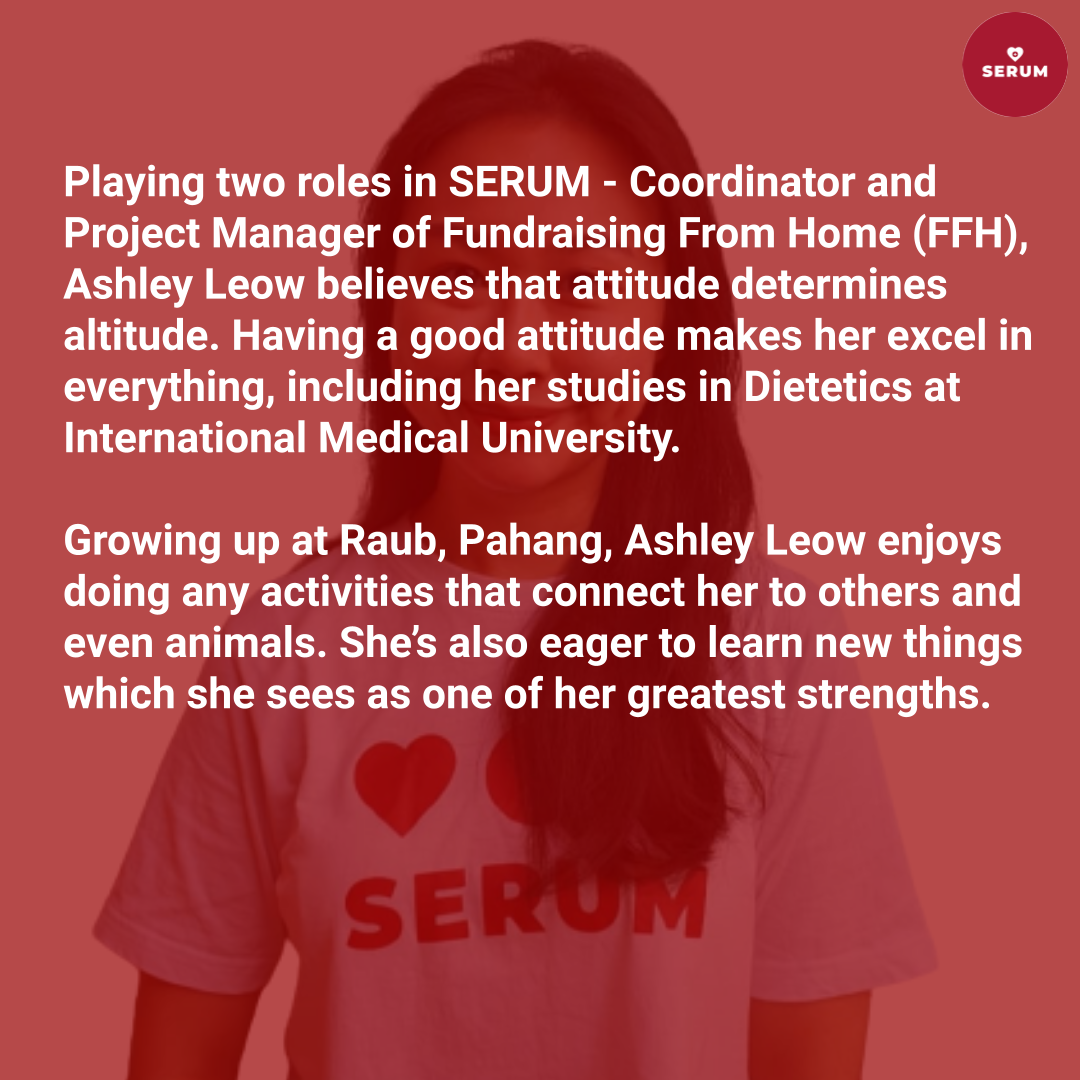 Ashley Leow
Project Team Executive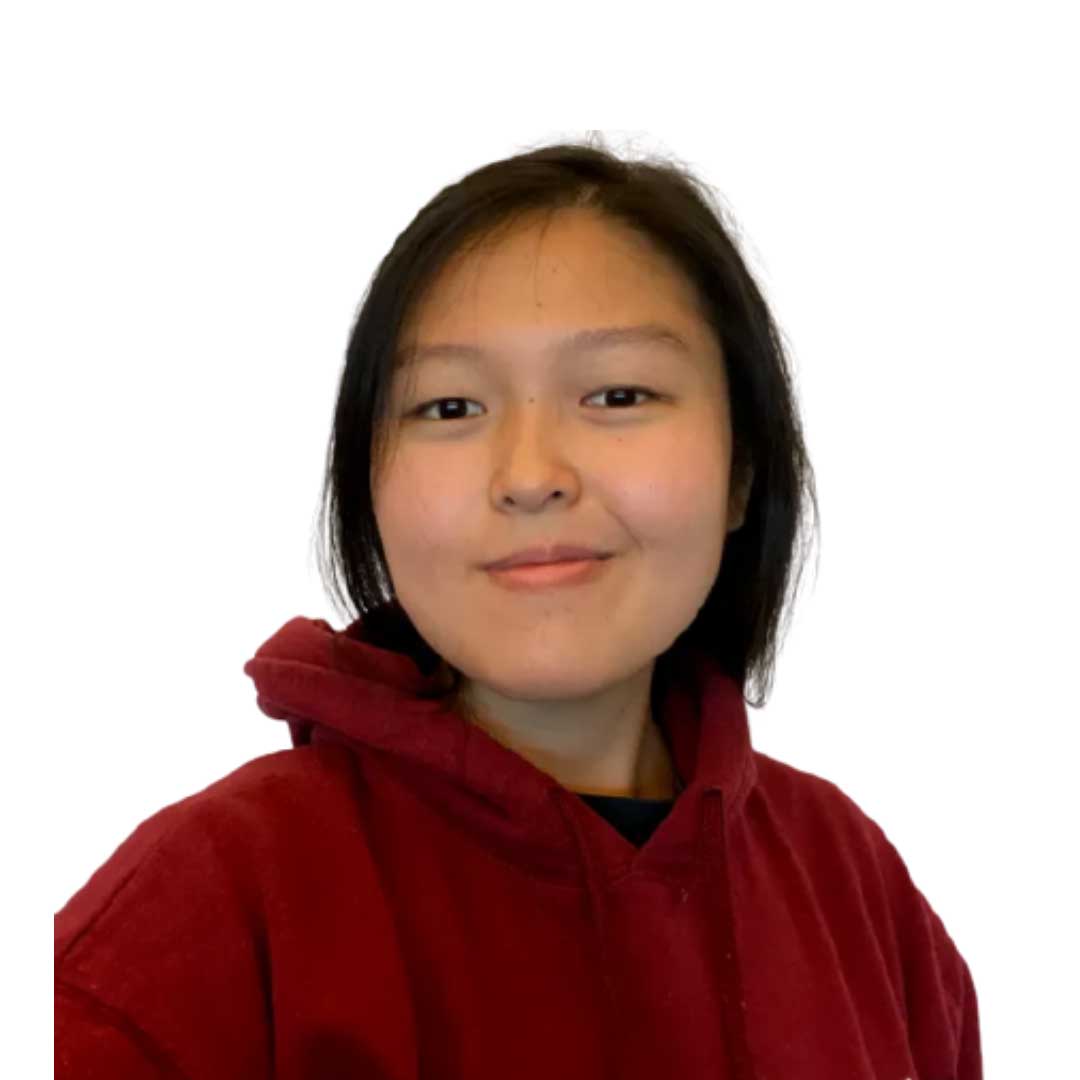 Natalie
Social Media Marketer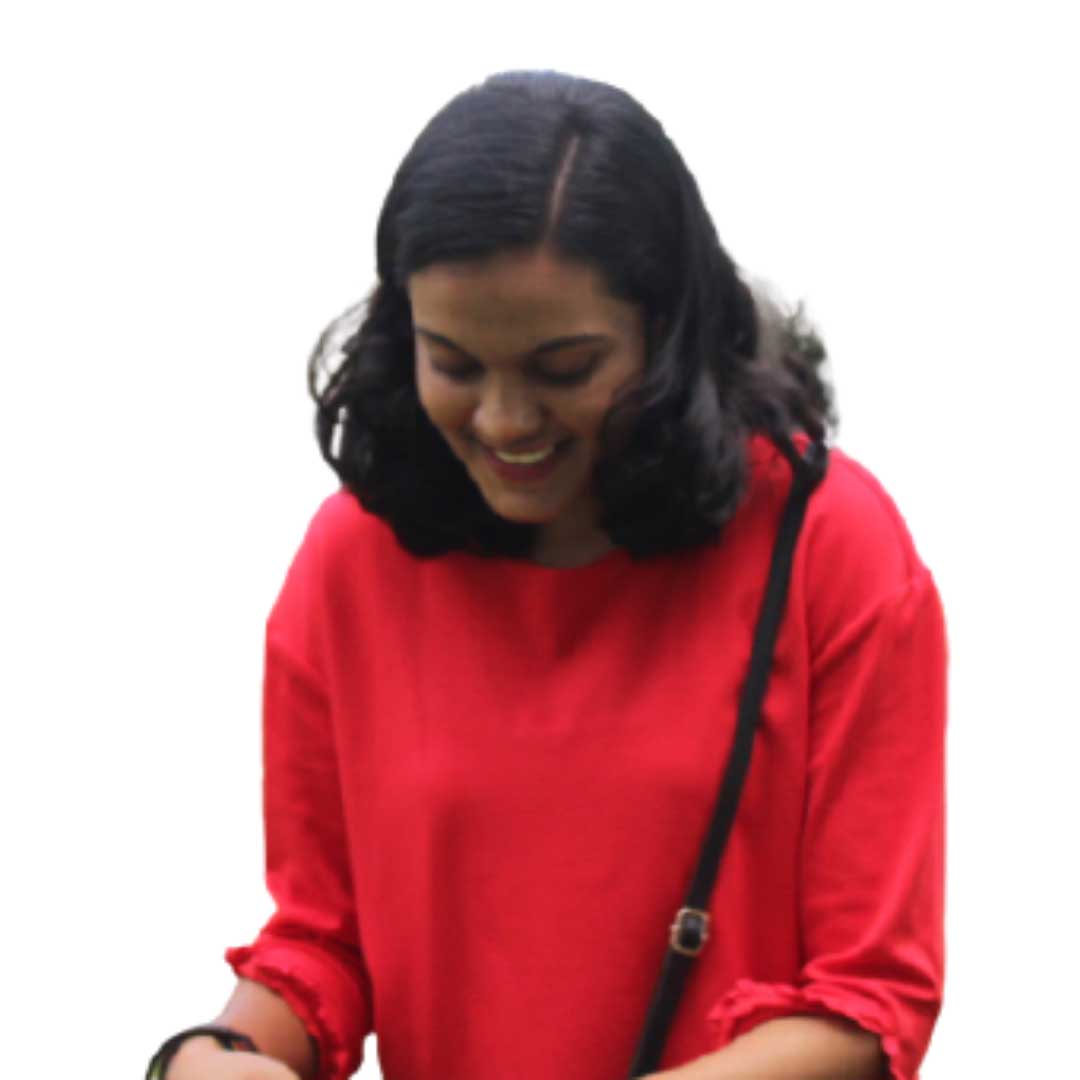 Yao Quan
Social Media Marketer
Xxx
Impact Content Writer